ABOUT DANI
Oh hello! I'm glad you want to know more about Dani, the Unsure Traveller.
My life starts in October 1995, a proud Libra, in Puglia which is the heel of the boot-shaped country known as Italy.
During my childhood, I wanted to become a lot of things, from a tattoo artist to a singer too, then, a photographer. It was very confusing! Before turning 18, travelling wasn't something I wanted to do in my near future plan.
In 2014, though, I had the chance to go to Australia to celebrate Christmas with my sister. She was my role model during my teenager years. She travelled and lived around the world for over 10 years! I was so amazed by it.
Travelling anytime soon was still not in my plans nor mind. I thought I couldn't do it and that it wasn't the right moment. Little did I know that I was so wrong about it.

THE TRIP THAT CHANGED ME
I will never forget this trip. It was my first time out of Italy, in an English speaking country, so far away from home while celebrating Christmas on the beach! It really took me out of my comfort zone, by challenging my shyness and my very limited English.
What I've seen and felt in Australia was beyond my expectations. Mother Nature at her best and a very relaxed and chill vibe and lifestyle. Plus, the moment I saw the Opera House, I felt extremely happy, grateful and full of life.
Shortly after having enrolled at university to study Philosophy, I decided it wasn't for me. In fact, my focus switched to photography. My thought went straight to Australia and to a photographer friend I had met through my sister.
It wasn't an easy decision and I didn't know if I was doing the right thing or not but, in 2016, with some anxiety and a very questionable English, I moved to Australia! I was supposed to stay for one year, but it became almost three.
Australia, once again, had truly changed me.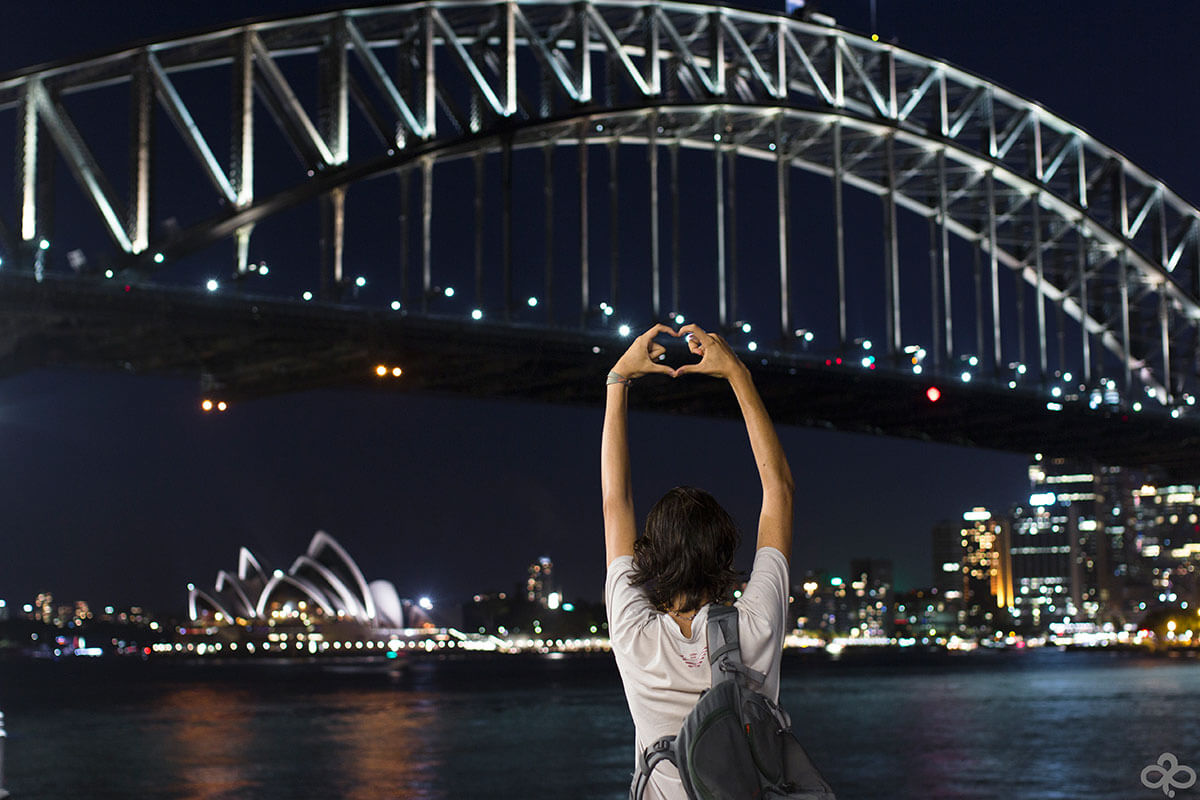 Australia helped me become more open with myself and others, and I fell more in love with travelling. The time spent down under started a new life chapter that feels like a totally new book. I'm now a strong believer that travelling will definitely leave you one or more marks that will help you shape your future life and self. I'm also learning new aspects of myself, working on the ones I knew about and trying to find what my personal mission is.
If I think about how much I've changed, grown, learnt, loved and suffered in these past few years, I feel shocked. The confidence I gained, the people I met, the experiences I lived and the places I explored go way, way beyond what I would have imagined. Countless unforgettable moments have followed ever since.
So, yes, travelling is one of the best things we can do and spend money on and I feel grateful for being able to do so.
Anyway, what else can I say about me?
I'm a big fan of Once Piece and V for Vendetta;
I melt in front of almost every animal I see;
You can easily find me on the beach;
Some people might say that I complain when the temperature gets below 25C;
I managed to fly from Rome to Sydney for only AUD$470;
If you want a bargain, I'm your man!
WHY UNSURE TRAVELLER?
Before launching this website, I was struggling to find a name both unique and representative of myself and my style of travelling. My original name was "Nomad Dani". I thought it was perfect, great and very straightforward.
However, after reading countless articles on how to start a travel blog, everyone said to avoid choosing overused words like "nomad" or "adventurous" and so on. Also, Matt from nomadicmatt.com already uses the word nomadic, so it was better to try and differentiate myself from him. Even for an SEO perspective.
So, after having put my over-thinking hat on, I started wondering:
What name to choose?
How can I stand out from the crowd?
What not overused words do I know?
How to perfectly describe me as a traveller.
A lot of days went by and still no perfect name. Honestly, I still liked nomad dani, but I was also determined in finding an even better name. So, the survey among my friends began and finally, after some very intense days of stress and indecision, the name Unsure Traveller was born.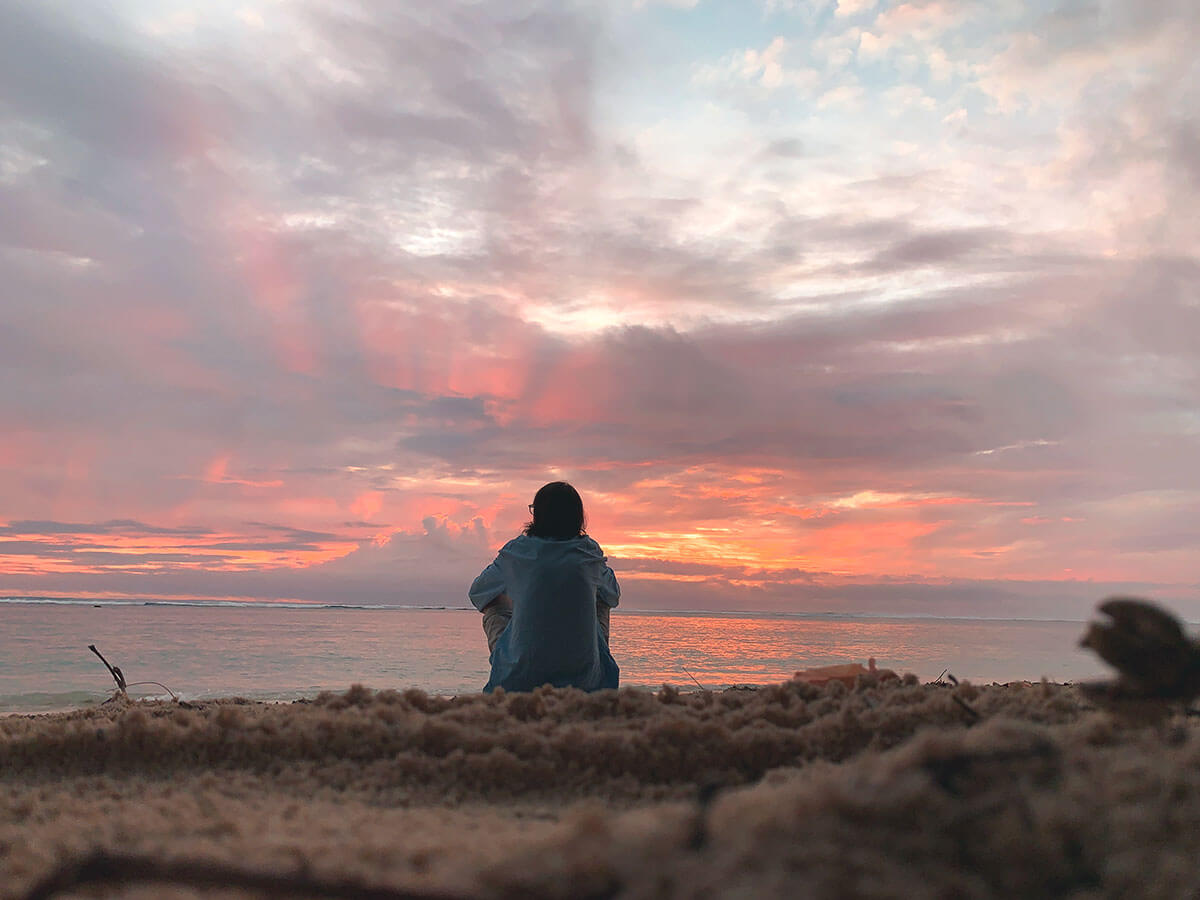 THE USUAL OVERTHINKING PROCESS
I was very happy about it because it really describes me. Being the spot-on Libra that I am, decision making is not one of my strengths. No matter what's about, I think and rethink everything and end up being even more unsure than before. And this gives me anxiety!
However, I still wondered if that was the right name to choose. All those blog posts I read were saying that you should choose a name that will always be relevant to you and the contents you'll talk about. Totally understandable and very good advice which, though, I started to overthink it.
"What if I'll change my being unsure attitude?" – "I already changed name two times, isn't it too much?" – "What if it pushes people away from my content?"
Oh, the what-if questions. It's so easy to fall into them and go on and on. But, one night, my brain processed something that I had to write down and it felt like it was the final answer I needed to make a decision:
Honestly Dani, this being unsure attitude you have, is part of yourself and instead of fighting it, it's better to get to know it and accept it. In fact, it's probably responsible for many of your unexpected and unique adventures, precisely because you were unsure of what you were doing!
Yes, it has its own downsides, but that's life. Full of ups and downs, but they are there to help us write our unique life book. Maybe, one day, I'll learn how to make decisions in a quicker and more efficient way but, still, I am Dani, the Unsure Traveller.
Thank you for stopping by and I hope you'll enjoy following my adventures!
Dani