My favourite travelling gear as a solo traveller
When travelling, whether for an extended amount of time or a short holiday, the gear you take with you can make a big difference! Even more, if you travel solo or on a budget and you often move around from hostel to hostel and place to place.
I learned this very important lesson through my years of solo travelling, avoiding checking in my luggage and an almost broken foot! The last was due to my two heavy and unnecessarily full backpacks!
In fact, while travelling around South East Asia, my big backpack was packed with any piece of clothing you could think of. While my small bag had all my gear which was heavier than the main one! On top of them, I was only wearing flip flops and walked everywhere so I could save money! In the end, my right foot suffered a small stress fracture which made walking extremely painful! And this pain made me cut the travel and go back home earlier to let it heal properly.
However, this taught me the importance of bringing the gear you only need and use. The rest can always be bought on-site, from second-hand shops or when needed.
If you are interested in other travels resources that I use and recommend, feel free to read the Travel Resources page!
The following list is what I personally use, take and recommend based on my travel style and needs. The more I travel, the more minimal I try to be with what I put in my backpack. Especially because this suits my solo, budget and unpredictable travel lifestyle. However, even if your travel style is different, I'm sure some of these items will still be helpful!
Best Travelling Gear: Essentials
Travel Adapter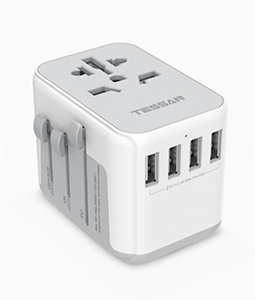 A staple for when travelling and something that any kind of traveller needs. Currently, there are 15 types of different plugs in the world! Carrying an adapter for each of them would take up a lot of room in your bag! That's why having one travel adapter that can work for most of them is essential!
I've been using this Universal Travel Adapter from Tessan for years and it's simply amazing! It's reliable, strong and the USB ports charge my phone faster than the original charger! Also, it has a spare fuse if you need to change it. (I did and it saved me from buying a new adapter)!
You can buy this Universal Travel Adapter directly from Tessan.
Padlocks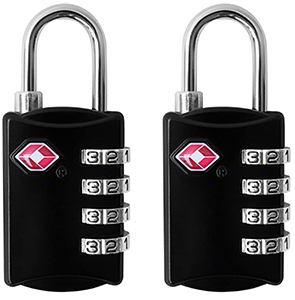 They are a must-have for when travelling, especially if you stay at dorm rooms in hostels. In fact, many accommodations would charge you if you need a padlock for the locker. So why not bring your own one? They are small, light but do an important job! Whether you need them for your locker, backpack or big luggage, padlocks should be part of your travelling gear!
I've been using this one since 2016 and it's still locking strong! Also, it's TSA approved which is a great addition. This means that TSA (Transportation Security Administration) officers can unlock it with a special key instead of cutting it off if they need to check your bag.
You can buy the TSA approved padlock from Amazon.
Packing Cubes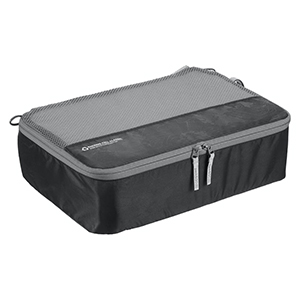 These are a new add-on to my travelling gear. I knew of them but never really got into it at first. Mostly because I already had some (broken) travel bags. The ones you roll and seal your clothes. These bags can work great and save you space, but they can also be inconvenient. Your clothes are cramped, come out wrinkled and some bags don't last long. Also, they don't save much space in a backpack.
So, I decided to buy some packing cubes and test them. I have to admit that it was a good change! They keep everything organised, compact and it's easy to open and close them at any time. Also, they help you become more minimal with your clothes!
I bought mine from KMart in New Zealand so the quality is very basic, but they still work!
You can also buy the Packing Cubes from Katmandu and Amazon.
Water bottle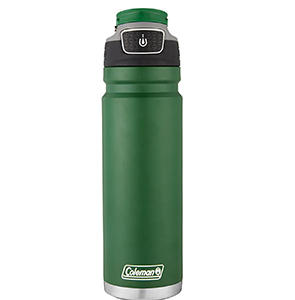 We know that plastic is, sadly, everywhere. A change we could make to reduce our plastic impact on the planet and by using reusable water bottles. Currently, I have a stainless steel one which I refill wherever I am which you can buy it from Amazon.
However, there are some countries or places where tap water is not always safe to drink. For this reason, you can check out the LifeStraw bottle with 2-stage filtration.
You can buy the stainless steel bottle from Amazon.
Best Travelling Gear: Backpacks
Ultra Compact Backpack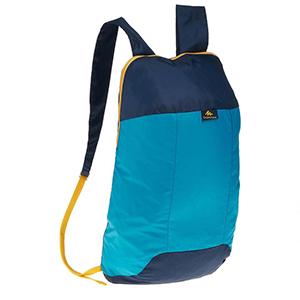 This ultra-compact backpack is something that never leaves my travelling gear! Not only because it's very useful, but also because I forget it's in my bag! It's tiny and light yet strong and durable. I use it if I need some extra space or when I'm exploring a place. It often carries my camera, water-bottle, GoPro and external battery. Just perfect!
You can buy the Ultra Compact Backpack from Decathlon or Amazon.
20L Hiking Backpack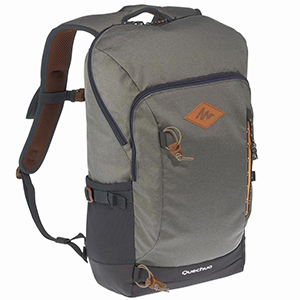 This hiking backpack is now a staple in Europe or among Europeans. At least based on what I've seen and the people I've met. I use it every single day! Whether it's for a hike, a city walk, as a shopping bag or to carry my electronics.
This Quechua Backpack is very durable, comfortable, spacious and even rain resistant! There are a lot of pockets to store all of your travelling gear and even a section for your laptop, tablet or inflatable water bottle!
You can buy the 20L Hiking Backpack from Decathlon or Amazon.
40L Backpack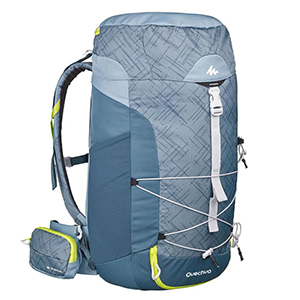 Finally, this is my main backpack. The one where I put all my clothes (stored in the cubes), toiletries and things I don't need all the time. I'm personally not a fan of the really large, bulky and heavy backpacks. Again, this is based on my way of travelling. If you do lots of camping, multi-day hikes or go to cold places, then you might need a bigger one.
This one here instead, allows me not to overpack or stress my feet and shoulders because of the heavyweight. In fact, I try to pack it to a maximum weight of 7-8kg which is perfect with this bag. Moreover, this 40L Quechua Backpack is often accepted as a carry on luggage so you can save money!
You can buy the 40L Quechua Backpack from Decathlon.
Best Travelling Gear: Clothes
Compact Rain Jacket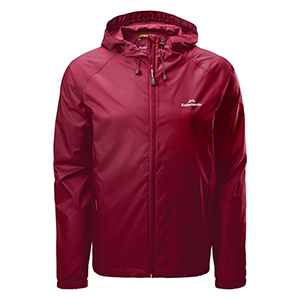 Rain can happen at any time, especially in tropical locations. No matter how beautiful and moody it can be, it's always good to protect ourselves and our gear from it.
Some rain jackets can be challenging to keep in a compact space. However, the Pocket-in from Kathmandu can easily be stored in its small bag and used when needed. If you want a cheaper one, have a look at the NH100 from Decathlon.
You can buy the Pocket-in Rain Jacket from Kathmandu or the NH100 from Decathlon.
Thermal Clothing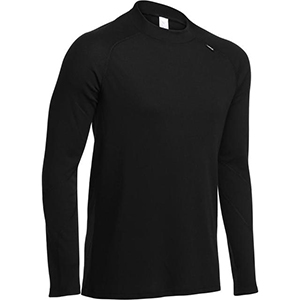 I started using thermal clothes when I moved to New Zealand. They can be very helpful in a variety of contexts, not only during winter. They are also perfect as everyday pyjamas because of their warmth and comfort.
I currently own some thermal clothes from Decathlon. They are very good if it's too cold or windy. If you need something more specific, warm and sweat resistant, you can check out the Merino line from Icebreaker.
You can buy Thermal Clothes from Decathlon or the Merino ones from Icebreaker.
Microfiber Dry Towel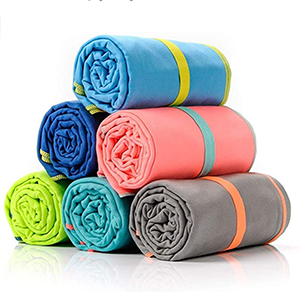 At the beginning of my travels, I used to carry two thick cotton towels. They were good but used an enormous amount of space in my bag. So, when a friend told me about dry towels, I bought them immediately.
They are super light, compact, small and get dried so quickly! I've been using this Microfiber Dry Towel for a few years now and don't regret anything about it.
You can buy the Microfiber Dry Towel from Decathlon or Amazon.
Best Travelling Gear: Accessories
External Battery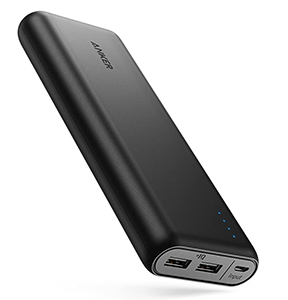 Our lives are becoming more and more digital every day. We all travel with one or more electronic device, from smartphone to camera or GoPro. Many times they end up dying too soon, so an external battery becomes essential.
This Anker External Battery can keep your devices charged at all time. It's compact, lightweight but durable and reliable!
You can buy the Anker External Battery from Amazon.
Travel Insurance
Even though it's not something I carry in my travel gear, I still think it's essential when travelling! At first, travel insurance wasn't something I cared about. However, I now have it with all the time! It covered all the medical expenses for my foot both in Thailand and Laos. It also covers theft and trip cancellation.
If you are a citizen or resident of an EU country, I suggest you TrueTraveller. They have amazing customer service and pay you back very quickly. They were the first travel insurance company I used and it was totally worth it!
Nowadays, I use SafetyWing. They have a flat fee of USD40 per month or USD73 including the USA. So it's great when you are on a budget or don't want to pay a lot all at once.
Both companies allow you to purchase their insurance even while already abroad.
Final thoughts
Travelling gear can vary from person to person and trip to trip. Our needs are in constant evolution and new gear accessories are released all the time. For now, this is the list of items I always have with me.
I didn't include any of my electronics, such as a computer, camera, lens etc, as I'm planning a post about them. Also, feel free to read my How to travel solo: tips from an anxious solo traveller post for more tips and suggestions from my travelling experience!
To conclude, I hope this list helped you find some new gear for your next trip. And, as always, feel free to share your own travelling gear suggestions!
Pin it for later!