How to travel solo: tips from an anxious solo traveller
"How do you travel solo?" – "You are very courageous for travelling solo!" – "I would never be able to do it!"
These are some of the responses I get when people find out that I travel by myself. Chances are that you got them too if you follow this lifestyle.
Travelling solo can truly be a remarkable or eye-opening experience. It can help you discover a lot of yourself, become stronger and more open to the world. When you are just with yourself, you won't need to justify anything to anyone. Your decisions are fully yours, just like your mistakes. You can do whatever your heart and soul desire!
Want to stay in bed the whole day? You can! Always desired to do that 4-day trek you've been dreaming of? Go for it in a total guilt-free way! There's no one stopping every 100m that you have to wait for.
As fantastic and free travelling solo might sound, it's not always glamorous. Especially if you deal with anxiety, overthinking or not always high self-esteem like me. There will be moments where loneliness, fear and regret will kick in. However, they will just help you make your experience more memorable!
Quick reminder before starting this list of suggestions on how to travel solo. This post may contain affiliate links. If you use these links I receive a commission, at no expense to you, that helps this blog run. All opinions about these services are always my own.
How my travelling solo journey began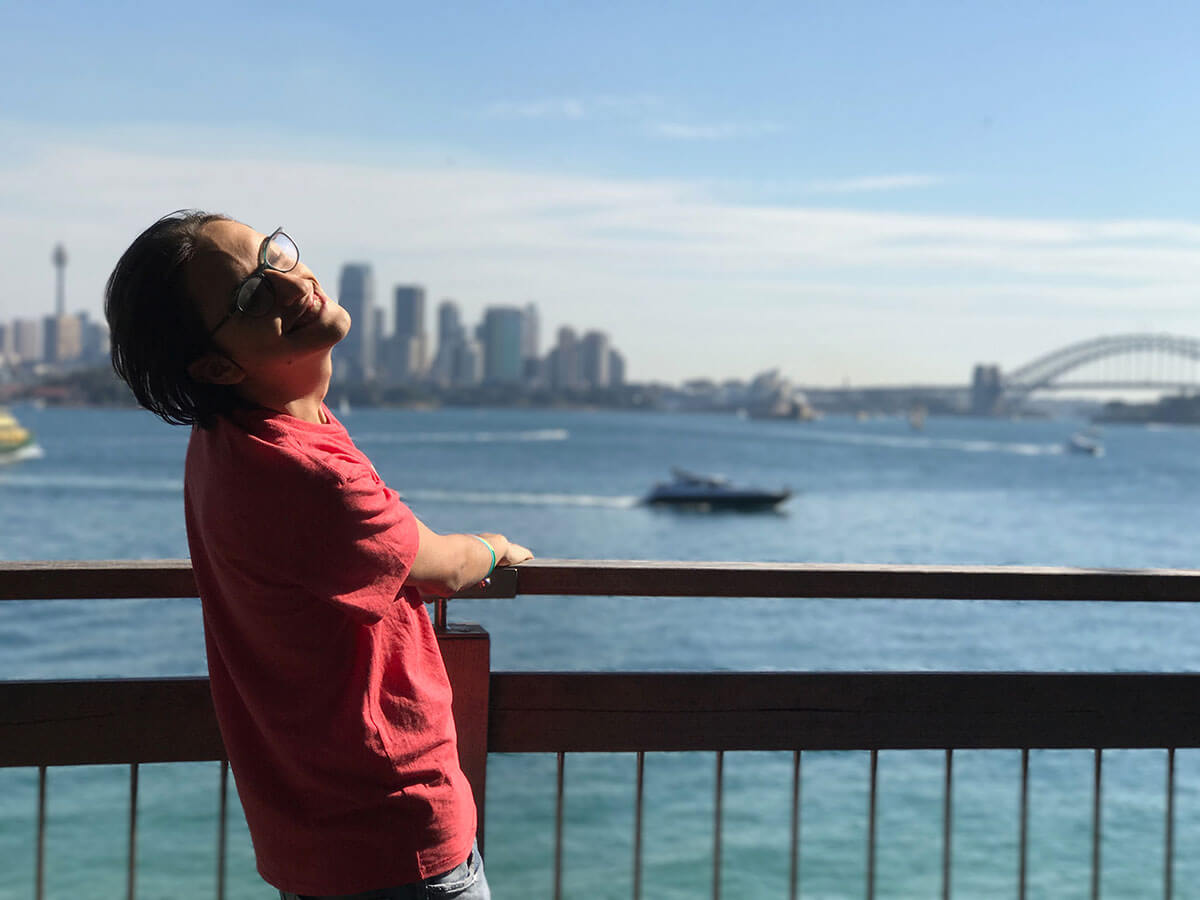 What started my travelling solo adventure was my first trip to Australia. Before that, my interest in travelling, let alone travelling solo, wasn't very present in my mind. I had never even thought about how to travel solo nor met many people who were doing so.
After that trip, I was different. My surroundings started to feel too small for me. The routine wasn't fulfilling me and. On top of that, I knew that there was a vast world out there to explore.
Once finished with high school, I tried to follow the "classical" path. Or at least the one that many are expected to take. Going to university, finding a stable job and settling down.
For sure, there's nothing wrong with it. If it's the path for you then you should go for it. However, it wasn't giving me any happiness or making me feel alive. So, that's how my travelling solo lifestyle began.
Once again, Australia was the starting point. This country completely transformed my life, soul and beliefs. I was alone, 17000km away from home and with just myself to look after myself! What did I just do?
This was where I experienced full and pure freedom, happiness and responsibility for the first time. Along with them, I also experienced deep anxiety, loneliness and the feeling of not being able to make good decisions.
If you'd like to read the more in-depth post about it, How Australia changed my life.
From Australia, I ended up exploring Asia, the Middle East, New Zealand and the Cook Islands all alone and I'm so grateful for it. I was in charge of where and when to go to a place and what to do. Everything would become a great learning experience.
Without further ado, here are some tips and suggestions on how to travel solo from your anxious and budget solo traveller friend!
How to travel solo: tips and suggestions
Believe in yourself
To me, this is a key point on how to travel solo. Mostly because it's what probably stops most people from doing it.
Of course, it's not as easy as it sounds. I, myself, struggle to believe in myself daily. From the moment I think about a trip and even during the course of it, believing in myself can be challenging. However, it's important to work on it. You have to remind yourself that you can do this. That this experience will teach you a lot. And that it's okay to make mistakes.
Travelling solo has helped me improve my self-esteem and self-belief. No matter how challenging a trip sounded in my head, I still went for it. I knew it was going to be formative and unique. Both positively and negatively.
Remember that you can travel solo to anywhere. If it feels too frightening, then start somewhere close to home. Or maybe somewhere new in your own country. This can reduce some challenges while giving you a taste of what's like to be with yourself.
Also, if your gut tells you that something is not right, trust it.
Research where you are going
If you follow me on Instagram, you might know that this is not my forte! However, it's important when visiting certain countries. Or just to make you feel safer. Along with having a clearer picture of the journey.
What I always research for are transportation and general costs. As not only a solo traveller, I'm also a budget one. So I try to avoid taking taxis and always look for the most budget-friendly option.
Public transport is usually a great way to get to your accommodation or around. Also, sharing vans can be good to save money and meet people.
When I'm exploring the place, walking is my go-to choice. Walking allows you to immerse yourself in the culture of the town. Plus, it's totally free!
Save up and have a budget
Plan a daily budget to stick to. It can change but it's a good habit to have one. For example, places like Asia can offer you more for your money than Australia. So, if you are going to an expensive country, save up! This will allow you to do whatever you want to without worries.
For more budget related posts, read Rarotonga for any pocket and New Zealand on a budget.
Pack light
If you can, try to pack as light as you can. This is another important lesson I learnt while travelling solo. The less weight you carry on your shoulders, the better.
While in Asia, I had two backpacks full of unnecessary stuff. Because of my love for walking and not wearing proper shoes, my feet suffered a lot. They got so stressed that walking became painful.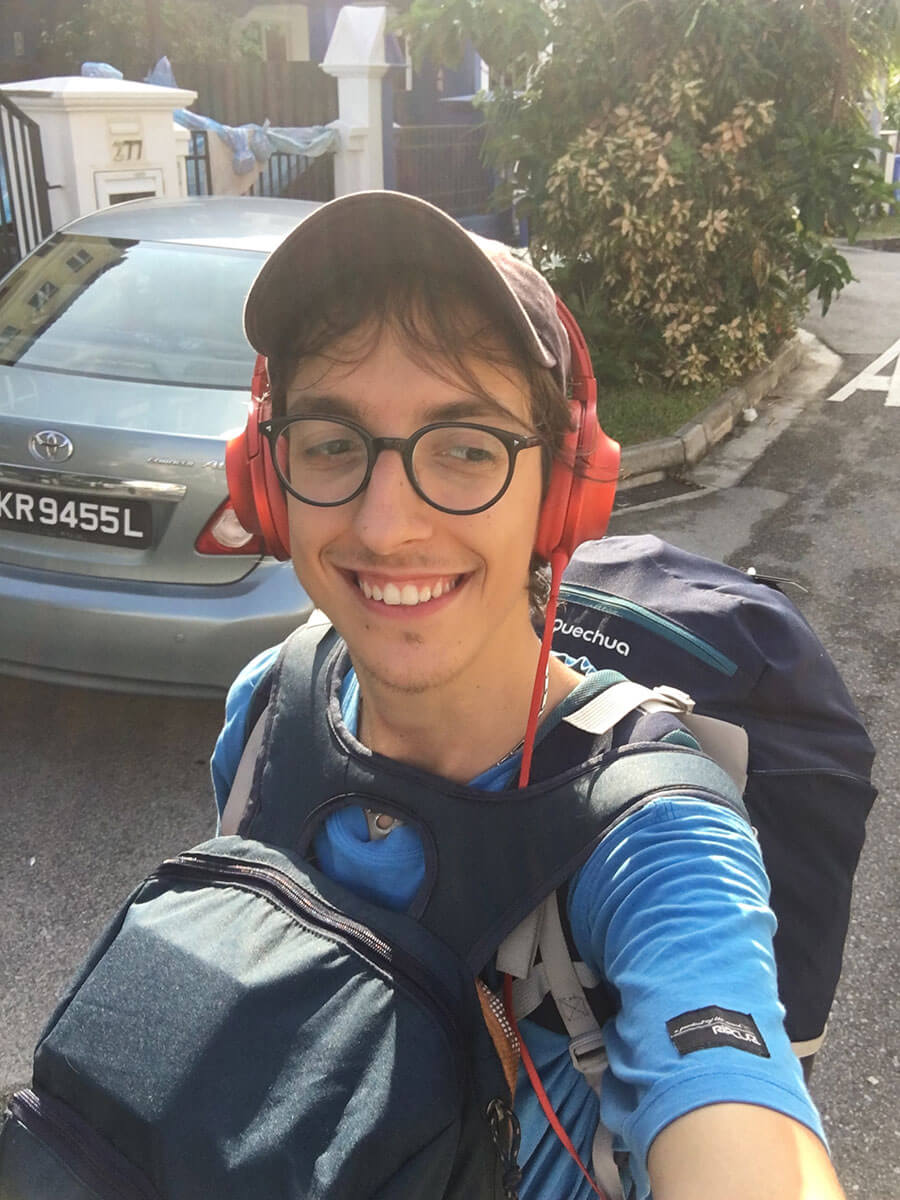 Also, packing light will save you money on the luggage. Many budget airlines charge a fee to check your bag. So travelling with a carry on one will do the magic!
When I moved to New Zealand for one year, my big bag was only 7kg. It was way better to carry with me and free of charge.
Everyone was shocked at how I manage to do it. The reality is that you don't need much. If you do need something, head over to a market or second-hand shop and buy it!
Buy travel insurance
This is a very important point of this how to travel solo list.
Before travelling through Asia, I never cared about it. Big mistake! Travel insurance is essential when travelling. Either solo or not.
It covered every expense from my very sore foot from carrying the heavy bag. Also, it covers your valuables and any travel delays. Furthermore, it's good to have if you are abroad during a pandemic like the current one! If you like extreme sports, some of them cover them as well!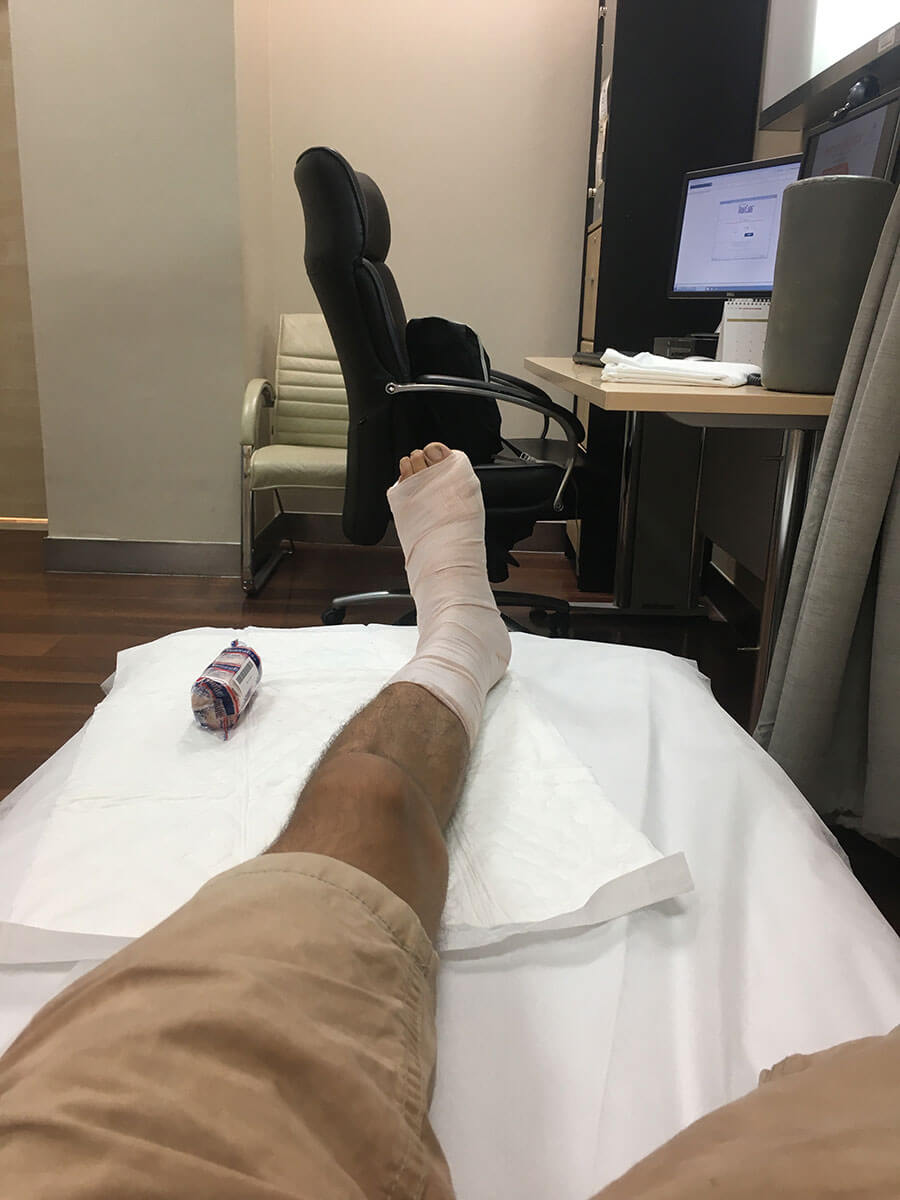 In Asia I used TrueTraveller. It's only available to residents of European countries and the UK though. They have amazing customer support, great coverage plans and a quick claiming process.
Now, I'm under SafetyWing. What I love about them is their customer service, structure and affordability (without compromising on health coverage).
When buying their policy, you can either get it for a set period or renew it automatically every month. The price is the cheapest I know of, only US$37 per month (excluding travel to the US!) You can cancel at any time and they cover people from all over the world. A really great option for solo travellers and not.
Book the right accommodation
Choosing the right accommodation can really change your trip. For sure, mistakes can happen. However, try to book a place close to the town centre, with a 24-hour front desk and good reviews. In my opinion, hostels are often the best choice. They are affordable, close to everything and with many free activities for the guests. On top of that, you can meet new friends or get tips you didn't know!
Agoda is my platform of choice when booking hostels. However, Airbnb or Couchsurfing are also a perfect choice!
If you are going to New Zealand, read the best hostels for budget and solo travellers.
Download offline maps or get a local sim
More and more we rely on the internet when travelling. It's a great tool to have but not always available. So, apps like maps.me or Google maps offline can be a big help at first. If you are going to stay longer in a place, consider buying a local sim. They are often cheap and full of data!
Be open and flexible
Solo travelling means your plans can change often. Whether it was planned or not. You might not like a place, or want to move to another country. Or maybe you have to go back home quickly. Take into consideration that some things might change quickly. So being open and flexible will help you deal with them better. Also, new itineraries might arise that will take you on unexpected new adventures!
Because I kept my plans flexible, I flew to Langkawi, Malaysia with an Italian girl met in Singapore through Facebook! I also ended up celebrating my birthday in Thailand with people I met the same day!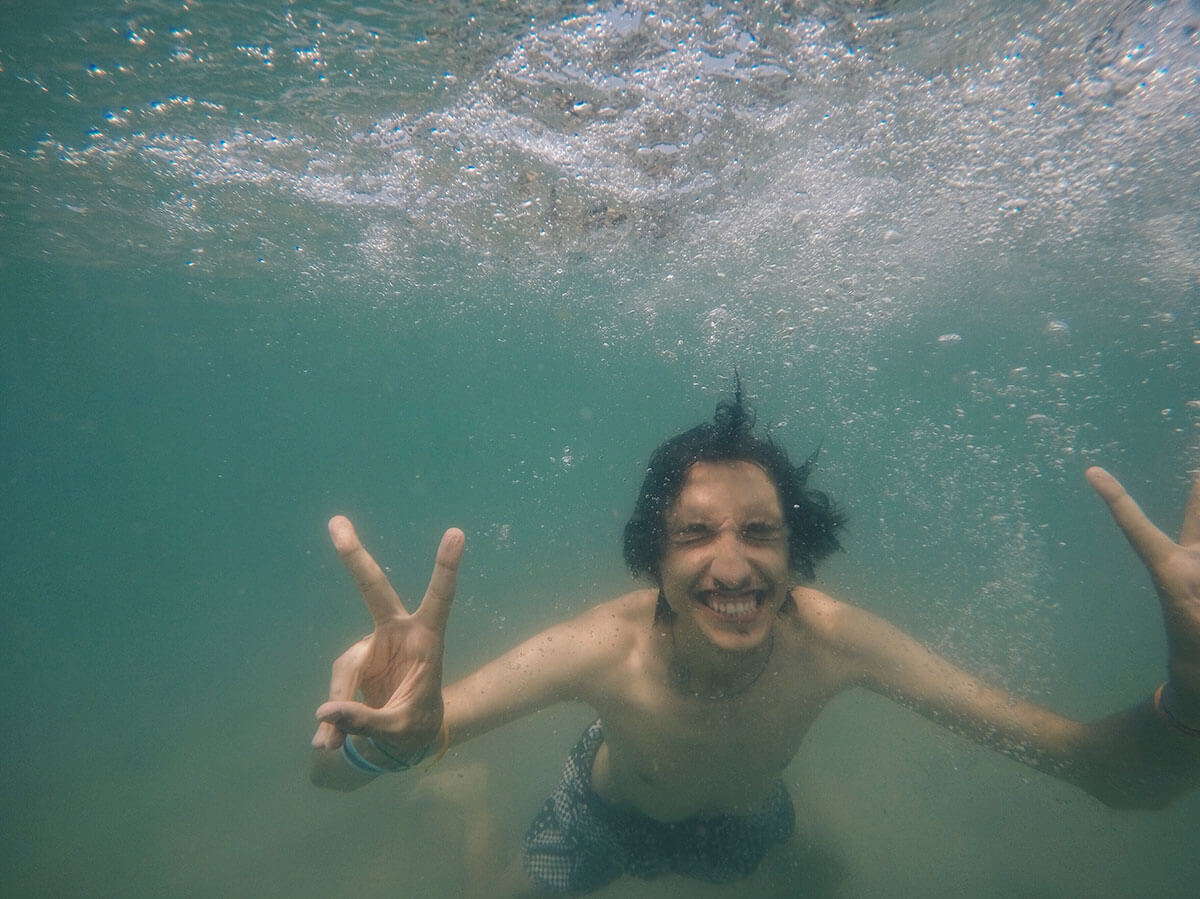 Enjoy the food
Food is a big part of any culture and country. When it comes to eating alone, it's often seen as a sad thing. However, it's far from true! You can take your time to savour the food, trying new places and eat specific food without trying to please someone else.
Take free walking tours
Free walking tours are great. They help you discover the place, culture and meet people. Plus, they are free! Those people might become friends, travel buddies or lunch mate. Have a look at Tourscanner to find the best free walking tours around you!
Use the right bank
Banking and conversion fees can often be a hidden but pricey cost. Especially abroad and when using a different currency. So, how can you save on credit card fee when travelling?
My two suggestions are TransferWise and N26.
Transferwise has been my go-to service for transferring money between different country and currencies since 2017. They offer the cheapest transfer fees, that's I know of, and the app is extremely intuitive and fast to use. Transferwise also allows you to hold over 50 currencies in your account and get individual bank details from 7 countries for free!
N26 is a German online bank that is perfect for people who travel often or nomads. The basic account is free, everything is managed through the app and you get free payments worldwide in any currency using the real-time exchange. The other two bank accounts give you unlimited free withdrawals in any foreign currency, travel and medical insurance. I have the free account and it works perfectly for my needs. N26 is available to most European countries and US citizens.
Tough moments will happen, embrace and learn from them
As said before, travelling solo is not always glamorous. Tough moments always happen in life, no matter what. When travelling solo though, they can hit you a bit harder. Whether it's loneliness, sadness, anxiety or not having someone to comfort you. They are normal and part of this beautiful journey.
Embrace them and learn from them. They can help you discover yourself and dive into your soul.
I discovered and accepted my sexuality while alone in Australia and that I try to please people too often. Also, that Mother Nature is the most beautiful thing we have. And that I'm capable of doing many things.
These revelations came to me because of travelling solo. I was in charge of them and how to deal with them. They happened when I was feeling lonely while surrounded by people. When my heart was telling me something specific. Or the times my anxiety made me feel incapable. Also when panic attacks kept shaking my body. Or when I felt like the black sheep of the family for being so far away.
They all helped me travel within myself. An extremely important and powerful journey. I wouldn't be the person I am today if it wasn't for my solo travels.
For sure, they were scary. I wanted to give up every time. Questions on why I was doing it were a constant. But, one way or another, I kept going. The times I stopped, my soul would tell me if doing so was right or wrong.
This is a very important suggestion for how to travel solo. Tough moments will happen, embrace and learn from them.
Be grateful
Whether you had an amazing time or a more challenging one. Or it was your first or last solo trip, be grateful for it. One way or another, it was a learning experience. Something new that you'll be able to look back at and remember lessons or great experiences. Something unique to you and your life.
Final thoughts
As you can see, travelling solo can be a remarkable experience. You might end up travelling alone for the whole time. Or meet other people who will become your new best friends! What I can tell you for sure is that this experience will change you. It will be a journey towards discovering yourself. It might not be for you and that's fine. But you should at least try it. I hope you enjoyed these tips on how to travel solo. If you need more travel-related resources, this page will help you.
Have you ever travelled solo? Did you like it? Or is it something you are thinking of doing? Let me know in the comments. I'd love to hear your stories!
Pin it for later!