TRAVEL RESOURCES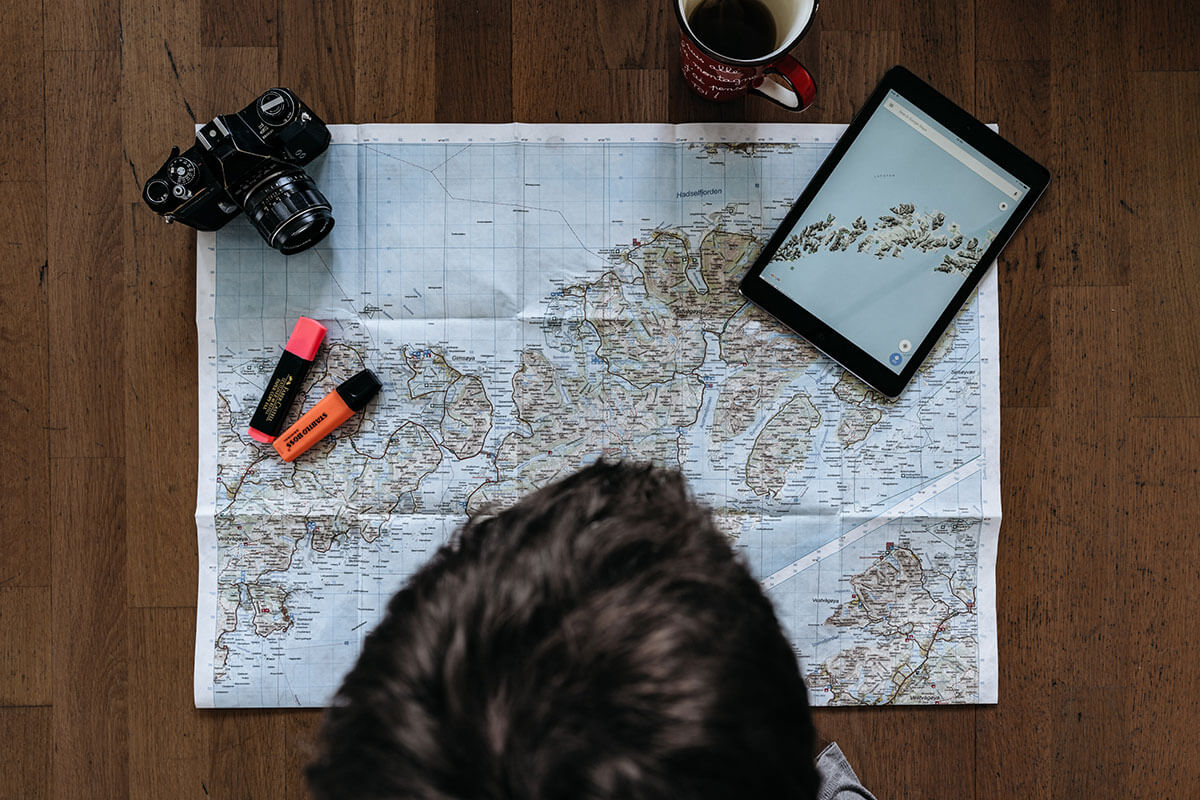 THIS TRAVEL RESOURCES POST MAY CONTAIN AFFILIATE LINKS. IF YOU USE THESE LINKS I RECEIVE A COMMISSION, AT NO EXPENSE TO YOU, THAT HELPS THIS BLOG RUN. ALL OPINIONS ARE MY OWN.
Do you want to organise a trip hassle-free but don't know where to start? Nowadays we have countless travel resources when it comes to booking airfare, accommodation, tours and so on. There are stellar companies and awful ones. Listed below you can find my all-time favourite one which I use for any of my bookings. I really believe in them and their help in making your trip memorable!
Airfare
Skyscanner is the airfare portal of choice for me. It compares many different airlines, tells you if another day is cheaper and creates the best money saving combinations you can find. Thanks to it, I managed to fly from Rome to Sydney for only AUD$470 (€288). You can also choose to find flights to Everywhere if you don't know where to go!
Google Flights is a website I've used several times as it gives you a lot of customisation tools, price graph, track prices and whether the price is typical, cheaper or more expensive for the period searched.
Accommodation
Agoda is my personal favourite when it comes to booking hostels. They are very popular in Asia but I also used it in New Zealand and never had any problems. They have the best deals if you are on a budget, a quick and easy app and once you become a VIP member (it's automatic after you have made a minimum of five bookings on Agoda in the past 24 months) you get even better deals!
Hostelword has the largest inventory of hostels out there and, often, the most amount of availability. I used them a lot in the Cook Islands (the hostel was only on here) and when I first moved to Australia.
Airbnb allows you to rent out rooms, apartments or even entire mansions anywhere in the world. This is a great choice if you want to meet locals or to feel like home even on holiday. Also, they have some of the most unique and unusual places out there!
Booking.com is the best tool to book hotels, B&B or guesthouses. It has an endless inventory of accommodations, free cancellation rooms and a lot of specials even on high-end hotels. Also, they have a loyalty program that rewards you with discounts, free breakfast and room upgrades!
Couchsurfing is the holy grails of travel resources if you want to save money while meeting locals and getting to know their culture. This websites connects you with hosts all around the world who offer their couches or spare room for free to travellers. I used it extensively in New Zealand and had some of my best adventures. Also, on here you can find lots of events and meet-ups.
Activities and tours
Tourscanner offers you the world's largest collection of tours and activities in almost every city in the world. From free walking tours to cooking classes, day trips or shore excursions, you will definitely find something to suit your desires!
Bookme is the best website to book activities in Australia, New Zealand and Fiji. It offers an extensive list of experiences with discounts of up to 90%. I used it a lot in New Zealand and cannot recommend it enough!
EatWith allows you to immerse yourself into the local cuisine by eating delicious homemade dishes. Also, you can meet local people and learn more about their culture. Deborah Cater said "You have to taste a culture to understand it" and this website does exactly this!
Meditation
I wasn't sure whether to add this section as travel resources or not. However, I often experienced anxiety, stress and panic attacks even while travelling, and meditation has been a big help to calm me down. So here are my three favourite meditation apps. You can read more about them on Three meditation apps to ease up your mind.
Insight Timer is my all-time favourite and most used meditation app. It has a library of over 40.000 free meditations and offers so many features all for free!
Oak is very easy, simple and straightforward. It's available offline and offers some very useful guided meditation, breathing exercises and a library of white noises.
Waking Up is the only subscription-based meditation app I use. It was developed by Sam Harris who is a very experienced teacher and advocated for meditation. It goes more in-depth with its lessons and teaches you the science between meditation.
Moving around
RailEurope allows you to find train and bus tickets to explore Europe and the UK. The website is very quick and easy to use and they offer some of the best prices.
BlaBlaCar is a car-sharing service where you can find people who are going from point A to point B, request a ride and just pay for the petrol! It's a great way to save money, have fun and meet other people.
Intercity is the best way to move around in New Zealand. Their extensive network of buses cover the entirety of both islands and their passes, TravelPass and FlexiPass, are a great way to see the country without any issues.
Rome2Rio allows you to find the quickest and cheapest way to get from one point to another. It shows you the price for each solution and any possible cheaper/quicker route or mode of transportation.
Money
Transferwise has been my go-to service for transferring money between different country and currencies since 2017. They offer the cheapest transfer fees, that's I know of, and the app is extremely intuitive and fast to use. Transferwise also allows you to hold over 50 currencies in your account and get individual bank details from 7 countries for free!
N26 is a German online bank that is perfect for people who travel often or nomads. The basic account is totally free, everything is managed through the app and you get free payments worldwide in any currency using the real-time exchange. The other two bank accounts give you unlimited free withdrawals in any foreign currency, travel and medical insurance. I have the free account and it works perfectly for my needs. N26 is available to most European countries and US citizens.
Travel insurance
TrueTraveller is the first travel insurance company I've used. At the beginning of my travels, I didn't care about it because I thought it was wasting money and useless. It was so wrong! This company is only available to European and UK permanent residents and it covers you if you are already travelling, for gap years, extreme sports, tour belongings and more. I used it several times to claim expenses while in Asia and never had any problems.
SafetyWing offers the perfect travel insurance for nomads. It's super affordable, it automatically renews every 4 weeks, young children up to 10 years (1 per adult) are free and it covers both medical and travel expenses.
Volunteering opportunities
Workaway is my absolute favourite resource to find volunteering jobs when travelling. If you want to travel for free without spending money on accommodation or food while living unique experiences, then use Workaway. It allowed me to explore New Zealand close to free for almost 9 months and to meet amazing people who taught me a lot about the country and its culture. Also, you can find paid jobs and see less known places.
HelpX is similar to Workway where you can find a lot of volunteering jobs in farms, hostels, houses and even au-pair opportunities.
WorldPackers is a new platform that I recently found out about. They have hosts all over the world but predominantly in Latin America and Europe. What I truly like about them is their support and insurance. In fact, if your host doesn't honour their commitment and you want to leave earlier, WorldPackers will reimburse you up to three nights of accommodation in a hostel! If you sign up with my like you can get $10 off your membership!
I hope you found this information useful and some new travel resources to check out for your next travel!