Best hostels in New Zealand for solo or budget travellers
New Zealand is undoubtedly one of the most beautiful countries out there. It balances beautiful landscapes, endemic wildlife and scenic drives with friendly people and unique culture. However, all of this can come at a big cost! But don't worry, keep reading this post to discover the best hostels in New Zealand for solo or budget travellers!
Fortunately, when it comes to exploring New Zealand on a budget, hostels are the place of choice for many travellers. Whether you are young or old, travelling solo, as a family or on a budget there will be a hostel to suit your needs. Because the hostel's culture is so present and popular, in New Zealand you can find some of the best ones out there. And they are everywhere across the country!
Most of them offer you friendly hospitality, amazing staff, free perks and access to the internet. All of this while allowing you to save money on food, accommodation, transportation and a chance to meet other travellers.
All the prices are in NZD$ and based on my research on Agoda. They can vary depending on the season and type of room chosen. Also, this list of the best hostels in New Zealand may contain affiliate links. If you use these links I receive a commission, at no expense to you, that helps this blog run. All opinions are always my own.
How to choose a good hostel
Being a solo and avid budgeteer traveller, I tested and stayed in a lot of hostels during my year exploring the country. With this being said, I still try to find the perfect combination to get the best quality-price ratio.
I especially look for:
A location that can be convenient, central and safe to be around at night. Even though public transport is often cheap, quick and easy, being in a central location can save you time and money to spend somewhere else. All the hostels below are very central.
Good and clean facilities are essential, especially when sharing a place with lots of people. When staying at the hostels below, I always saw the staff busy cleaning and making sure everything was appealing to us.
An affordable price that won't break the budget. However, this can vary based on the type of room you choose and spend a bit more for a safer place.
Reviews can also play a big role in choosing the hostel to book. For sure, a lot of positive ones make you feel safer and more comfortable about the place, but they are not always true. Often, I found discrepancies between some reviews and the actual hostel. Let's not forget that they are personal so someone's opinion and experience is different from yours!
To find the best match and deal on hostels, I always used Agoda. It always provided me with the cheapest price for the room I wanted along with giving me cashback and rewards!
So, without further ado, these are the best hostels in New Zealand for solo or budget travellers.
Best hostels in Auckland
Queen Street Backpackers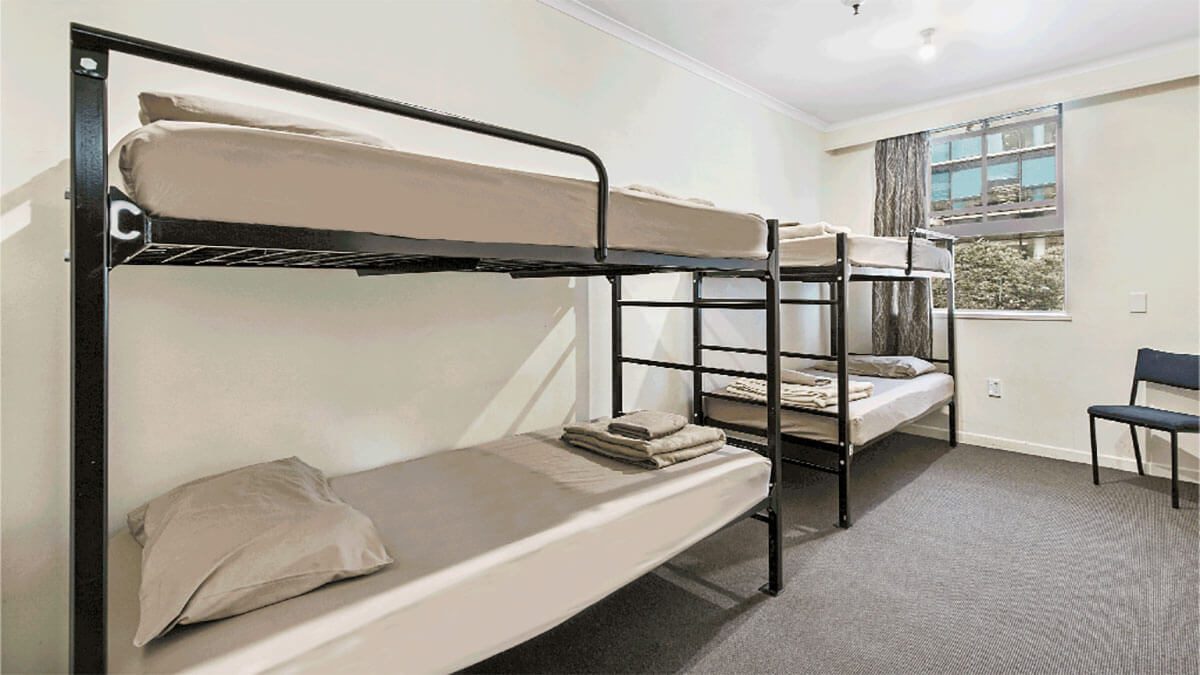 Let's start this list of the best hostels in New Zealand with Auckland, which is usually the most expensive one in the country. However, you can perfectly explore it even on a tight budget! Queen Street Backpackers is located right in the heart of Auckland and it's a very budget-friendly hostel. You can walk anywhere from there or catch a train, bus or ferry almost to its doorstep. It offers free and fast internet, free breakfast (when I was there), female-only dorms and a pool table in the common room. The only downside was the kitchen as it was a bit small. However, while I was there they were renovating it so a few things might have changed.
Prices start at $16 per night. Book your stay at Queen Street Backpackers!
YMCA Hostel
Located behind Myers Park and Queen Street, this hostel is great for both long and short term stay. The facilities are very well looked after, the staff are very friendly and helpful and they organise a lot of free activities for guests. Also, there is an elevator for disabled guests. Moreover, they have an adjacent gym and a garden where you can relax.
Prices start at $19 per night. Book your stay at the YMCA hostel!
Best hostel in Rotorua
Rotorua Downton Backpackers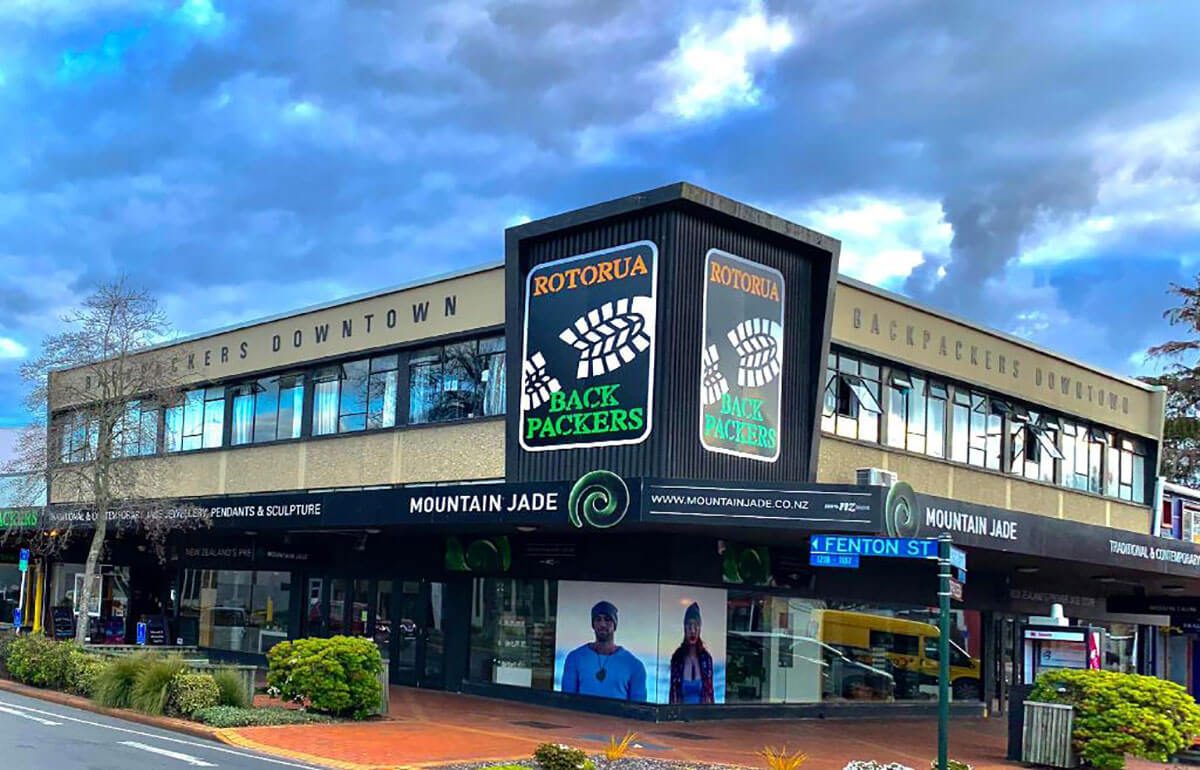 This great hostel is located in the centre of the town and right next to the Rotorua information centre, where the Intercity bus stops. It's a quick walk from Lake Rotorua, the Mud Pools, the Polynesian Spa and Whakarewarewa Village. Along with being close to supermarkets and restaurants. The staff are extremely friendly and accomodating, they offer a big kitchen, clean facilities (also for disabled guests) and a garden area. Highly recommended!
Prices start at $15 per night. Book your stay at Rotorua Downtown Backpackers!
Best hostels in Wellington
Hotel Waterloo & Backpackers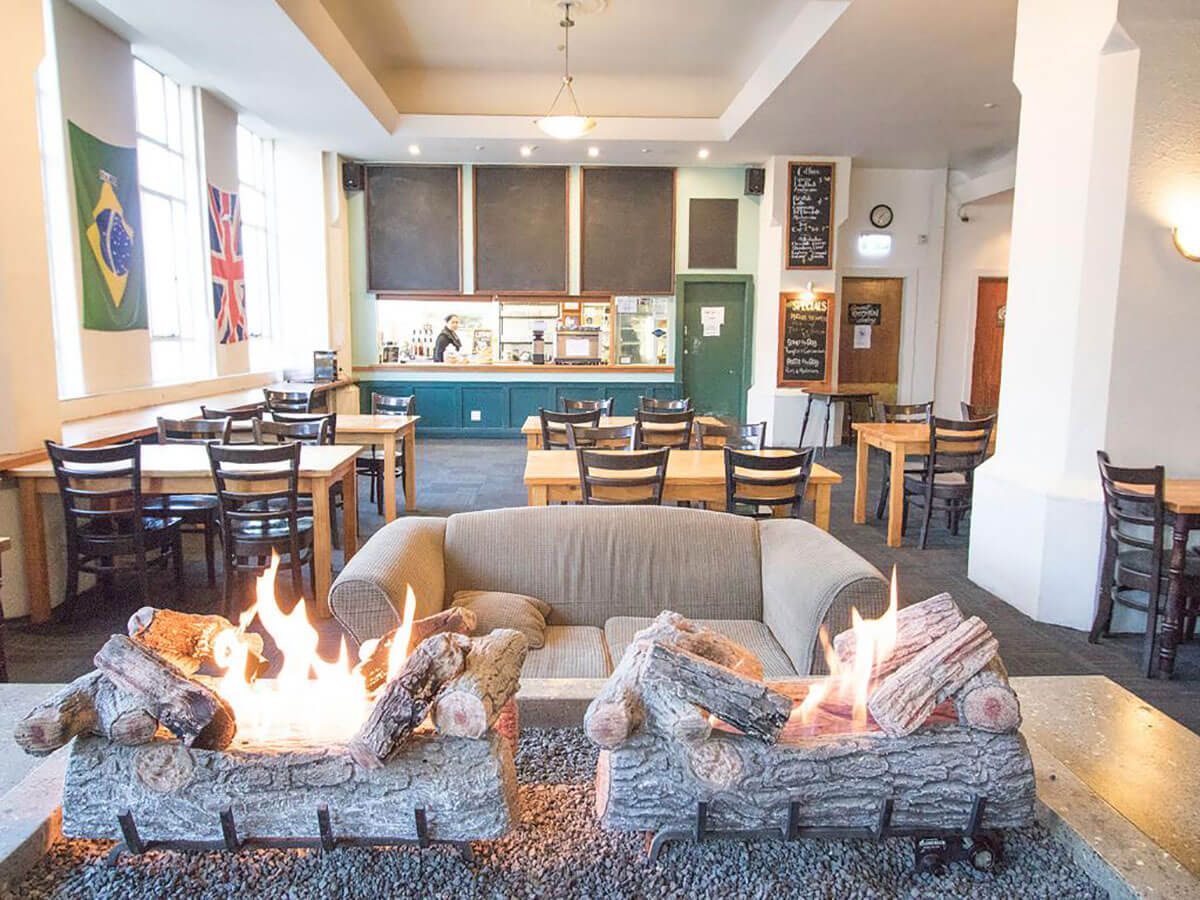 Easily recognisable due to its green exterior, this hostel is right across Wellington Station. It's also 500m from Parliament House, the Beehive and only 1km from Cuba Street. The walk from the hostel to Te Papa is also very quick and pleasant as it's on the harbour. They offer a massive dining area which also works as a restaurant, cafe and pub. There's free WIFI, a pool table and a 24-hour reception. Furthermore, they offer an elevator and facilities for disabled guests.
Prices start at $19 per night. Book your stay at Hotel Waterloo & Backpackers!
The Marion Hostel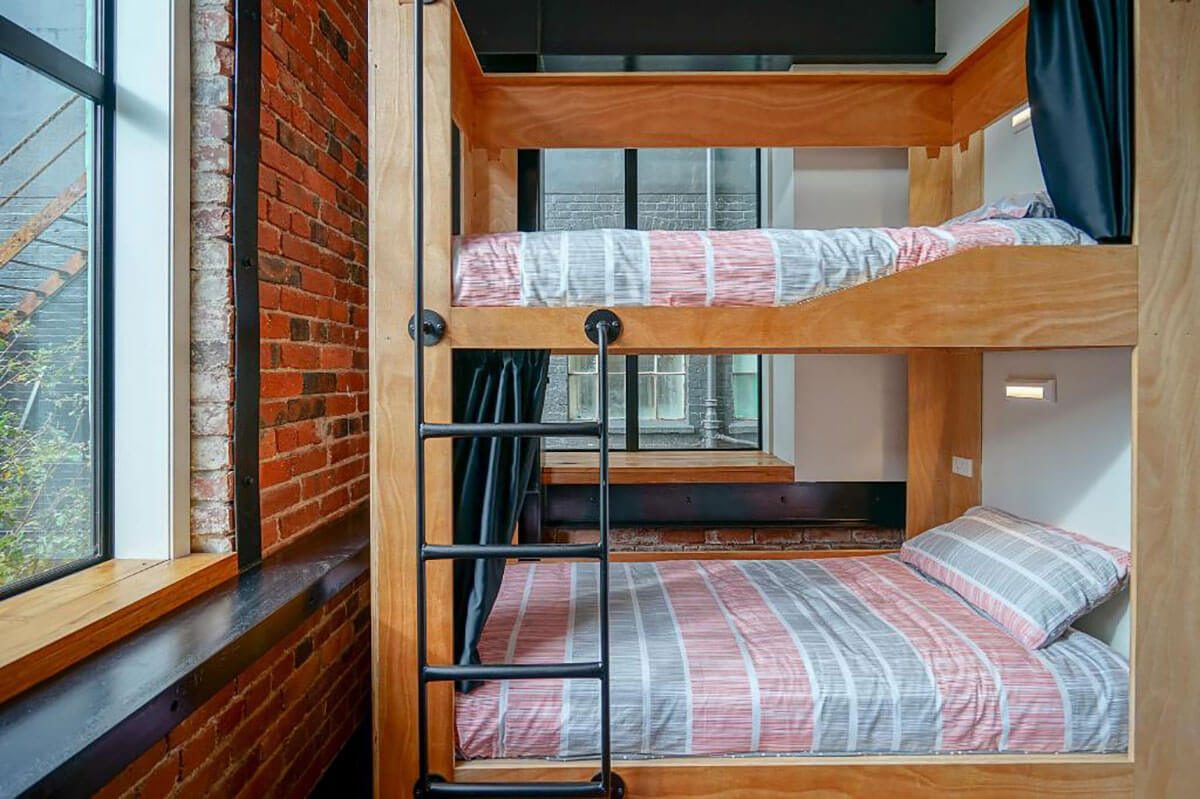 If you want to to stay at a modern and high-quality hostel, then look no further than The Marion Hostel! This hostel is really one of the best hostels in New Zealand and it's well worth a mention. It's extremely elegant, modern, clean and open. There's a lot of space to interact or to chill and it also offers a coffee shop. The Marion is located around the corner from Cuba Street and all its best restaurants.
Prices start at $33 per night. Book your stay at The Marion Hostel!
Best hostel in Christchurch
Urbanz Accommodation Christchurch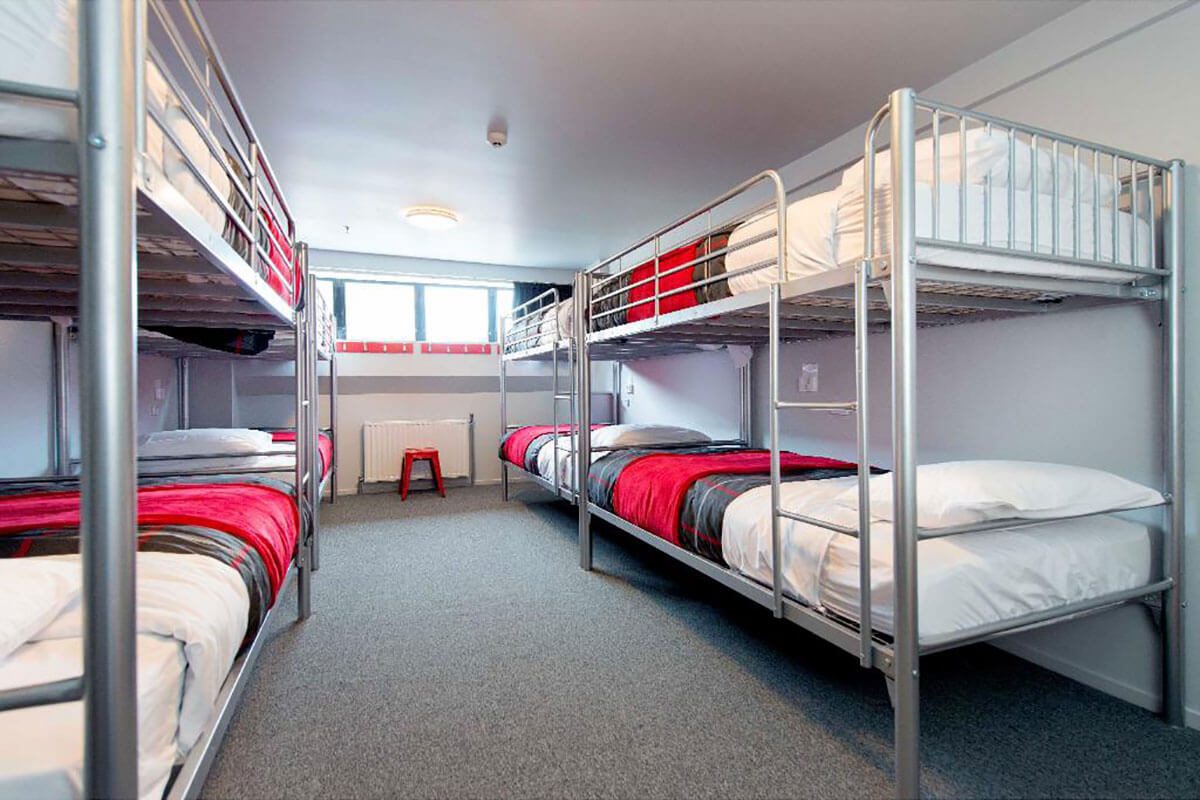 This is the first hostel I stayed at when I got to New Zealand. It's a very budget-friendly hostel without compromising on the quality. The common area is cozy, clean and new, the staff are friendly and ready to help and the facilities were very clean. They also provide hair and body wash in the showers! There's not an elevator but they are wheelchair accessible and have facilities for disabled guests. Finally, if you are under a WHV, they help you set up all the legal stuff you need! It's a quick 1km from the information centre and downtown.
Prices start at $24 per night. Book your stay at Urbanz Accommodation Christchurch!
Best hostel in Mt Cook
YHA Mount Cook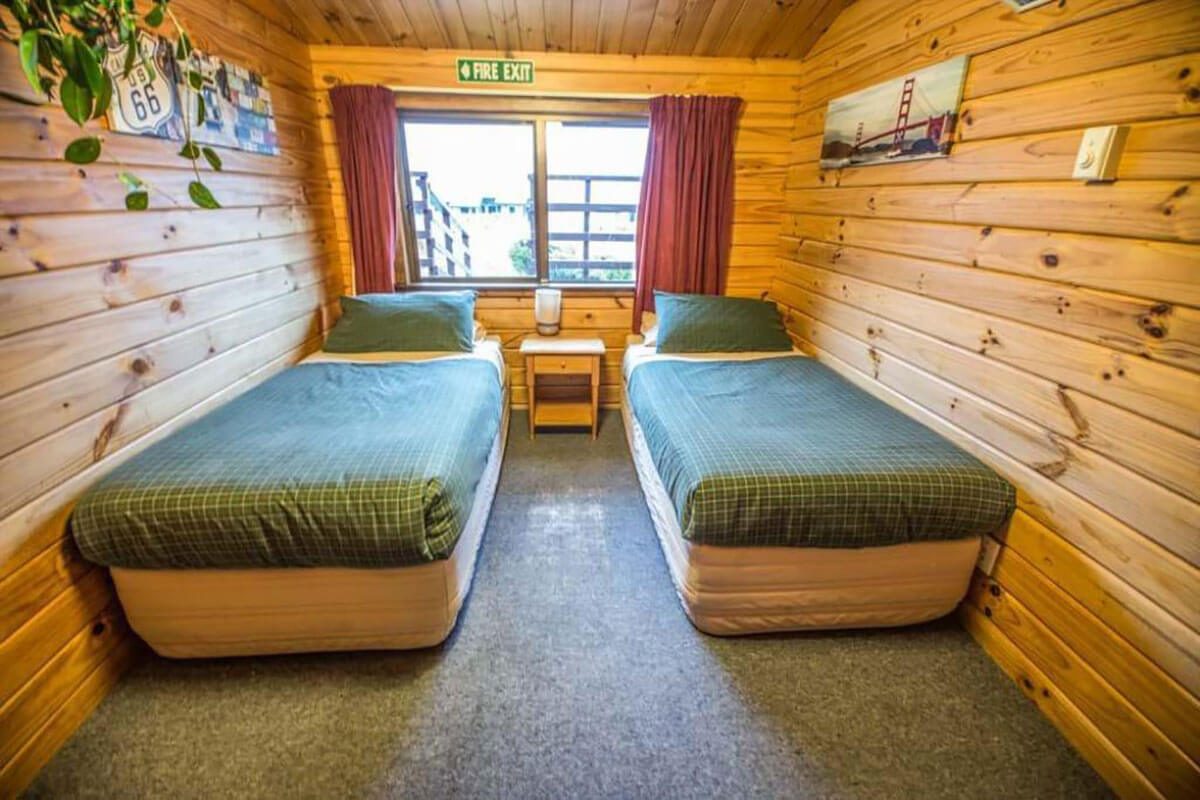 A very cozy and mountain-style hostel with a stunning view of Mount Cook. There's a beautiful fireplace in the common area along with a sauna and garden! The staff are extremely helpful and willing to answer all your questions! There is free and fast wifi (not common in Mount Cook) and there are facilities for disabled guests.
Prices start at $32 per night. Book your stay at YHA Mount Cook!
Best hostels in Queenstown
Jucy Snooze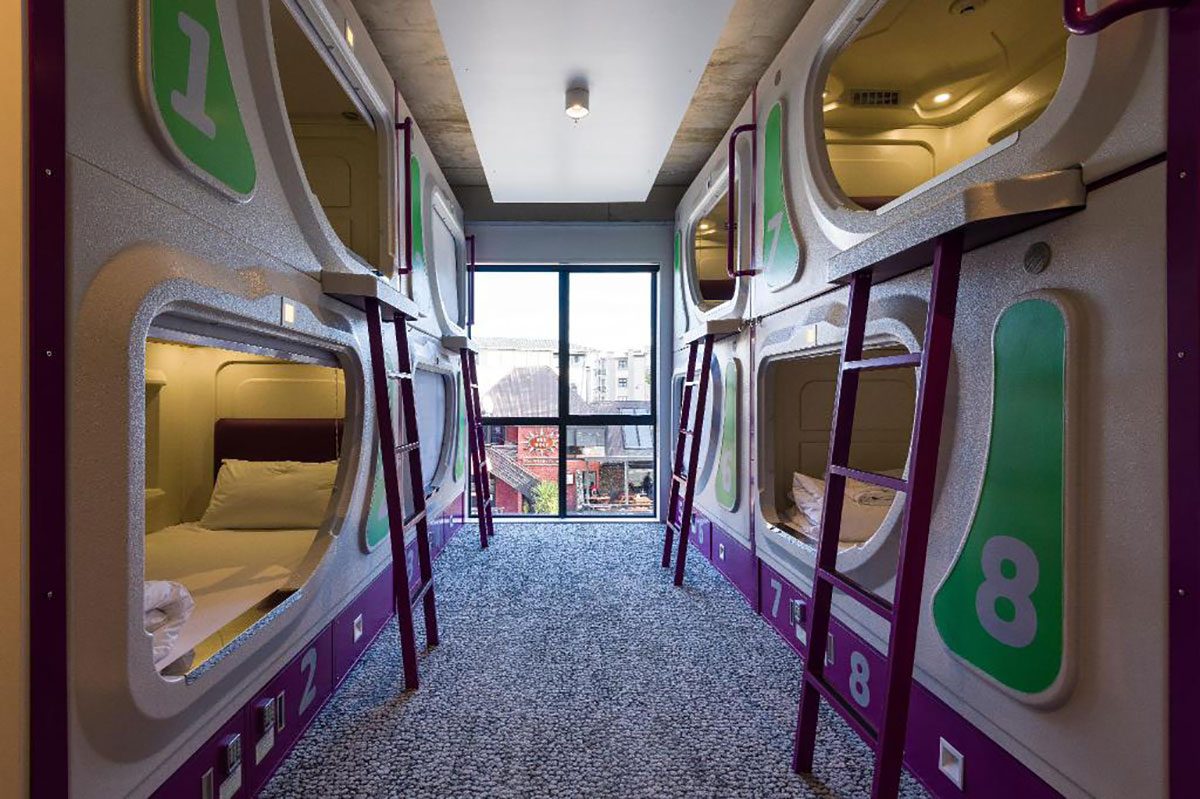 Jucy Snooze is hands down one of the best hostels I've ever stayed during my travels! I slept in their pod dormitory and it was such a great experience. The pod was very comfortable, clean, well equipped and private. On the rooftop, you can find Miss Lucy's restaurant where you can eat while overlooking the town. Their facilities are new and clean and the wifi is extremely fast and reliable. There are facilities and elevators for disabled guests. The only downside is the small kitchen.
Prices start at $32 per night. Book your stay at Jucy Snooze!
Haka Lodge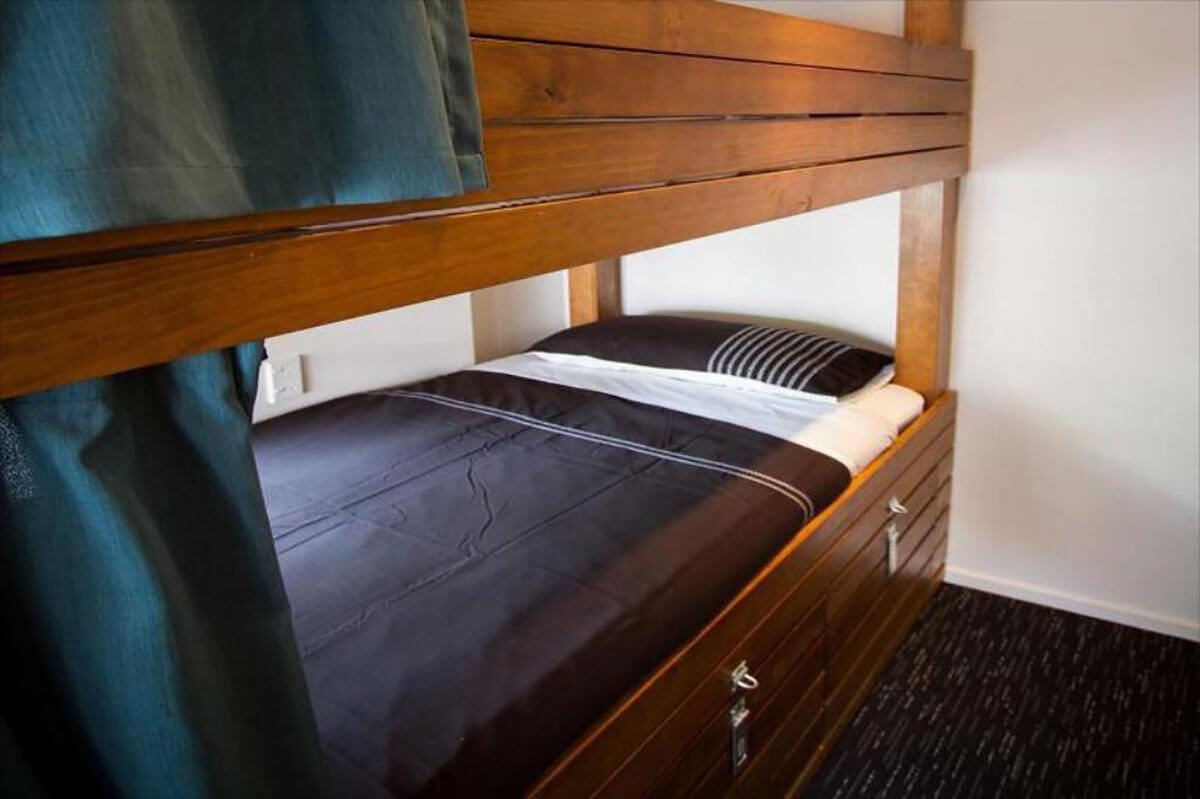 Another hostel that was a true pleasure to stay at. It was also one of the most relaxing ones. I loved the wooden structure of the beds and the mattress was really soft and comfy. Kitchen, bathrooms and the common area are always clean and organised. They offer facilities for disabled people. The hostel is located 200m from the town centre and supermarket.
Prices start at $24 per night. Book your stay at Haka Lodge!
Best hostel in Te Anau
Te Anau Lakefront Backpackers
Located across Lake Te Anau in the beautiful Fiordland region, this hostel offers a wide variety of accommodation styles. I stayed in their glamping tent and it was truly a one of a kind experience! It's a massive tent for up to 4 people and it's very cozy, comfortable and private. You can also book standard dorm rooms, garden cabins or tent sites. The staff are very helpful, the bathroom and kitchen are well kept and the wifi is fast and free. The hostel is located walking distance from the town centre and its shops.
Prices start at $28 per night. Book your stay at Te Anau Lakefront Backpackers!
Final thoughts
I hope this post will give you a better idea of where to stay in New Zealand or help you narrow down your hostel research in the country. This is my personal list for the best hostels in New Zealand based on my own experience as a solo and budget traveller. However, they are perfect for anyone as they are safe, affordable, clean and a good place to chill or meet other travellers. Have you ever stayed in one of them? Feel free to list your favourite ones in the comments!
Pin it for later!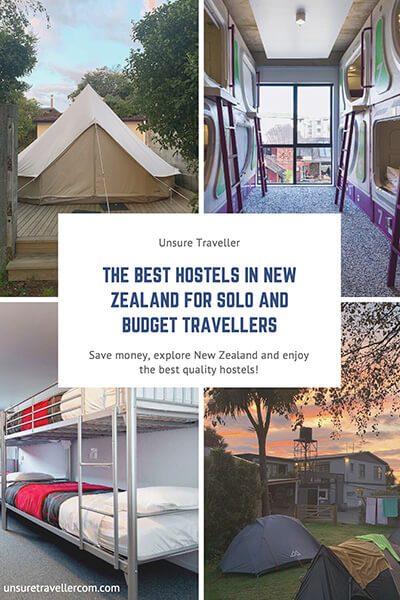 Related posts
Travelling solo is a great experience. But also scary. If it's something you want to do but don't know how, keep reading for my tips on how to travel solo!

Snorkeling in Rarotonga is a beautiful and memorable experience. There are so many spots to choose from so here are my top three ones for you.