New Zealand on a budget: it is possible!
Aotearoa, the country of the long white clouds, New Zealand is one of the most incredible places that Mother Earth has to offer. Its flora and fauna, hikes, landscapes, mountain ranges, lakes and glaciers are truly unique and breathtaking. Because of this, thinking of exploring New Zealand on a budget might sound too challenging, boring or impossible. However, it's the total opposite!
Several solutions can help you explore New Zealand in a budget-friendly way. When I was living there, some of my main goals were to visit it as much as possible, getting to know its people and culture and, finally, to try and doing so in a budget-friendly way.
The suggestions below helped me live my first 7 months in New Zealand almost cost-free! You are welcome to add your suggestions on the comments.
All prices are in NZD unless otherwise stated. Also, this New Zealand on a budget guide may contain affiliate links. If you use these links I receive a commission, at no expense to you, that helps this blog run. All opinions are always my own.
Flying to New Zealand on a budget
Getting to New Zealand is definitely going to be the main expense. This country is so far away from the rest of the world that, depending on your schedule, flights might be more or less affordable.
Skyscanner is your best friend when looking at flights to anywhere. It gives you so many options, connections and filters to help you save money. Thanks to it, I managed to fly from Rome to Christchurch for only AUD$520! The flight was one way only but it was still a massive saving for such a long distance.
However, to get that price I had to make some compromises and be flexible. Flexibility is what will help you book a cheap flight. For that flight, in particular, these are the stops I went through to pay that price:
Rome to Athens (where I spent a couple of days);
Athens to Singapore;
Singapore to Sydney (where I spent 2 weeks to visit my friends);
Sydney to Christchurch.
Also, I didn't have any checked in luggage which helped me keep the price low and become more minimalist with my belongings. Moreover, for the flight Sydney to Christchurch, I used my Emirates points to save 50% the price.
It might look or sound hectic, and bits of it were, but it was a great price for me and it allowed me to visit places like Athens for the first time!
Moving around New Zealand on a budget
Many tourists or backpackers like to buy a car first thing when they arrive in the country and then resell it at the end of their experience. This is a fantastic way to explore New Zealand, it gives you the most freedom but it can also be costly. Initially, I was considering doing the same, but a few things stopped me.
First of all, my car knowledge is not great, so anyone could have sold me a broken vehicle!
Second, my initial budget when I arrived in the country was roughly $4500. Many cars available in the area where I was were either too expensive, too bad or too close to my savings.
Finally, petrol and other expenses were also high. Especially when travelling solo.
Intercity FlexiPass
The solution I ended up going with is the Intercity FlexiPass.

Intercity is a bus company that covers almost the entirety of both islands and it's used by many locals to move around the country. Its tickets are very affordable (they can even cost $1 if you book in advance), their buses run frequently and have all you need. So, if you want to explore New Zealand on a budget, reach any town and meet locals, this is a fantastic option!
For travellers, they offer two type of passes: Flexipass and Travelpass.
Travelpass includes a pre-planned itinerary and some tours like Waitomo Caves, Hobbiton and more.
Flexipass is an hour-based pass which is valid for 12 months from the day of the activation and you can top it up anytime with more hours.
Also, with Flexipass, you can change bus up to 2 hours before departure, use it to catch the ferry between the two islands and/or book some of the most popular day tours in New Zealand.
I loved this pass. It allowed me to visit the whole South Island, catch the ferry and explore a portion of the North Island for free! I even saved a lot of money on some tickets, if purchased alone. Once the hours finished, I purchased the single tickets because my adventure was close to the end.
Intercity allowed me to explore less known spots on the coast or inland and to meet travellers and locals full of knowledge and tips.
Hitchhiking in New Zealand
Hitchhiking is extremely popular in New Zealand. Countless people, males and females, do it and I've done it a few times with some friends. It has to be something you like and feel comfortable with, as it can be risky and take plenty of time. However, it's a good option if your budget is very tight. Moreover, hitchhiking is a unique experience that will help you connect with local people and learn more about the country.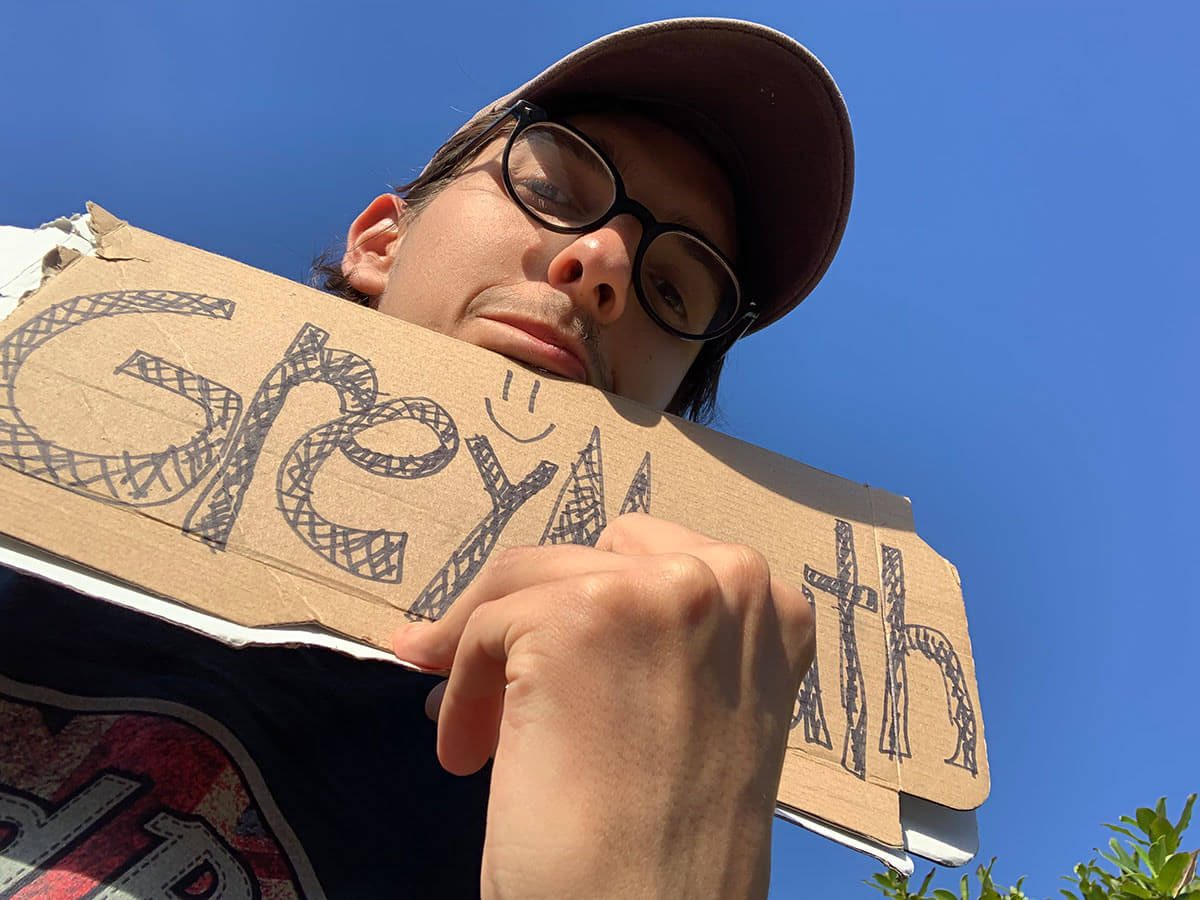 How to find cheap to free accommodation in New Zealand
Accommodation can often be a big expense when travelling. For the first 7 months of my kiwi adventure, my three best friends were that helped me save money on accommodation were:
Through them, I managed to cut a lot of costs, meet wonderful people and explore the real New Zealand for free or close to!
Hostels
New Zealand is packed with hostels. You can find them anywhere and they suit a wide range of travellers. Prices can vary from $12 to $30 for a dorm room to $40-60 for a twin or private room. Hostels were not only used by young people but I even saw older people, couples and families choosing them. If you don't like the idea of sharing a room with strangers, private rooms are still very affordable while giving you the peace and quiet you desire.
Not all hostels are the same. There are some I wouldn't go back to while others were just amazing. One of the good sides of hostels is that they are, often, located in central locations. This will allow you to save money on public transport and enjoy more time visiting the city you are in. Also, you can use their address to open a bank account and stay longer term while also being able to leave at any time.
When it comes to booking the hostel in New Zealand, the only website I used was Agoda. It's been my go-to for hostels since I went to Asia in 2017 and I never had any problems with it. In my experience, they offer the best deals on accommodation and once you become a VIP member (it happens automatically after you have made a minimum of five bookings on Agoda in the past 24 months) you get even better deals!
Before booking a place, I checked the same place on different sites and Agoda always had the cheapest one. Finally, they often give you some cashback and coupons to reduce the price even more.
If you want to know more about the best hostels in New Zealand and the ones I stayed at, read Best hostels in New Zealand for solo or budget travellers.
Airbnb is also highly used in New Zealand, especially among couples or families. You can easily find entire apartments or rooms to share with some locals starting from $50 and up.
Workaway
Workaway is an international website and community where people from all over the world can find hosts or travel buddies and experience a country as a local. This is one of the best ways to explore not only New Zealand but the whole world on a budget! Or even for free!
To join the community as a workawayer, you need to pay a yearly membership of US$44 or US$56 for couples and that's it. From this moment, you get access to a list of over 40,000 hosts in 170+ countries!
With Workaway, usually, you work a few hours per day in exchange for meals and accommodation. This may vary based on the host though. I never had any issues with my hosts. Instead, I only have wonderful memories and built some great friendships with some of them.
Thanks to this community, I got the privilege of:
Seeing places only known to locals
Helping at a suicide prevention retreat surrounded by animals and Mount Taranaki
Witness a very emotional Māori funeral
Do the Haka at a Māori speaking school and living at a self-sustainable farm
Eat an endless supply of avocado while working at an avocado farm
Living across the beach while staying at a house with a tropical garden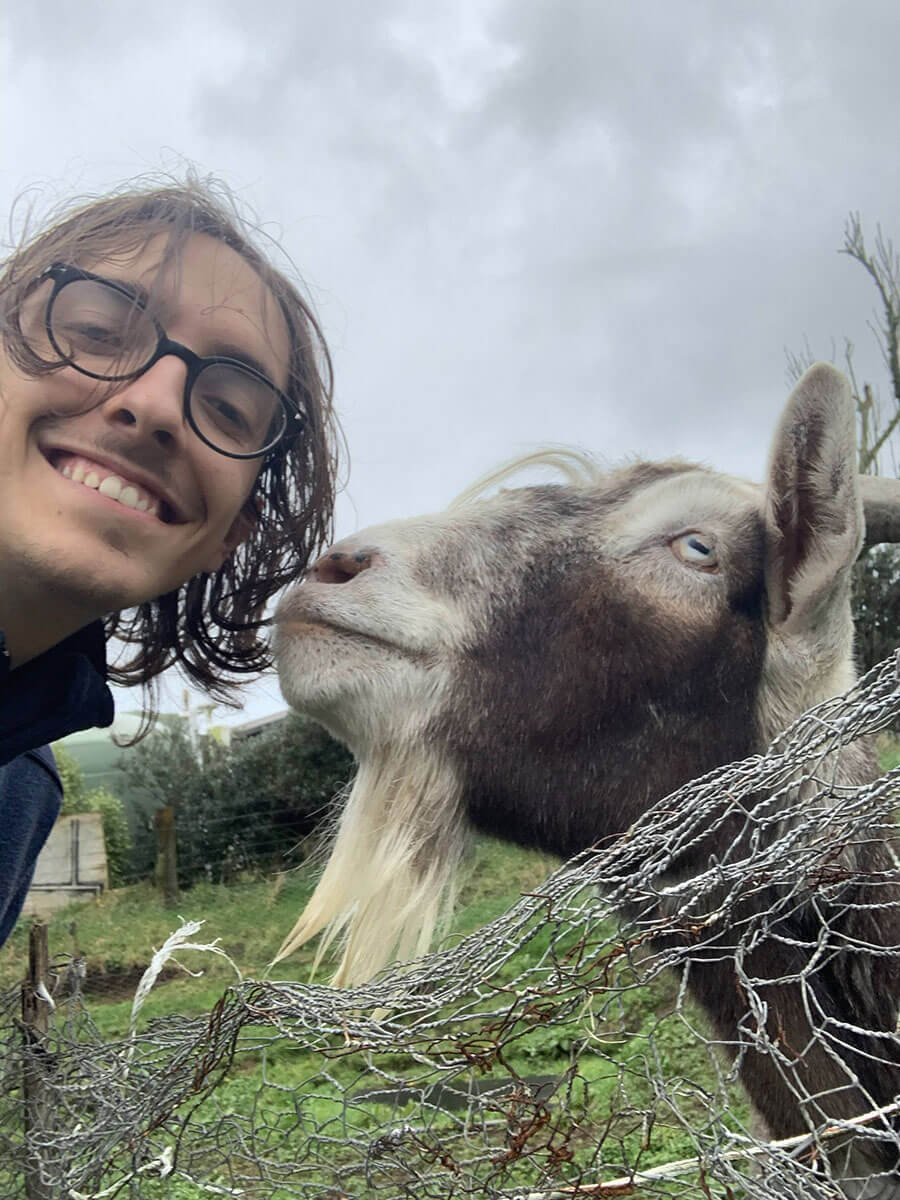 These are just some of the most magical experiences I had through Workaway. Food and accommodation were free and people were happy to drive me around the area while telling me Māori stories or anecdotes of the country.
Consider joining Workaway as you could live unique experiences even in your own country!
Couchsurfing
This is another community-based website that allows you to contact hosts that offer free accommodation for a set amount of time.
Couchsurfing hosts, usually, offer their home for a few days to travellers. This allows you to share your life, journey and experiences with friends you haven't met yet. To join this community, you have to pay a small annual contribution of $18 and you will have access to over 12 million members in 200,000 cities!
If you don't want to use it to stay at someone's place, they also have events and a feature that allow you to find and hang out with other members around your location.
I stayed with Couchsurfing hosts located at the bottom of the South Island up to the Bay of Islands and it was truly wonderful. I had the pleasure to meet people who had private clubs at the back of their house or villas on lake Taupo.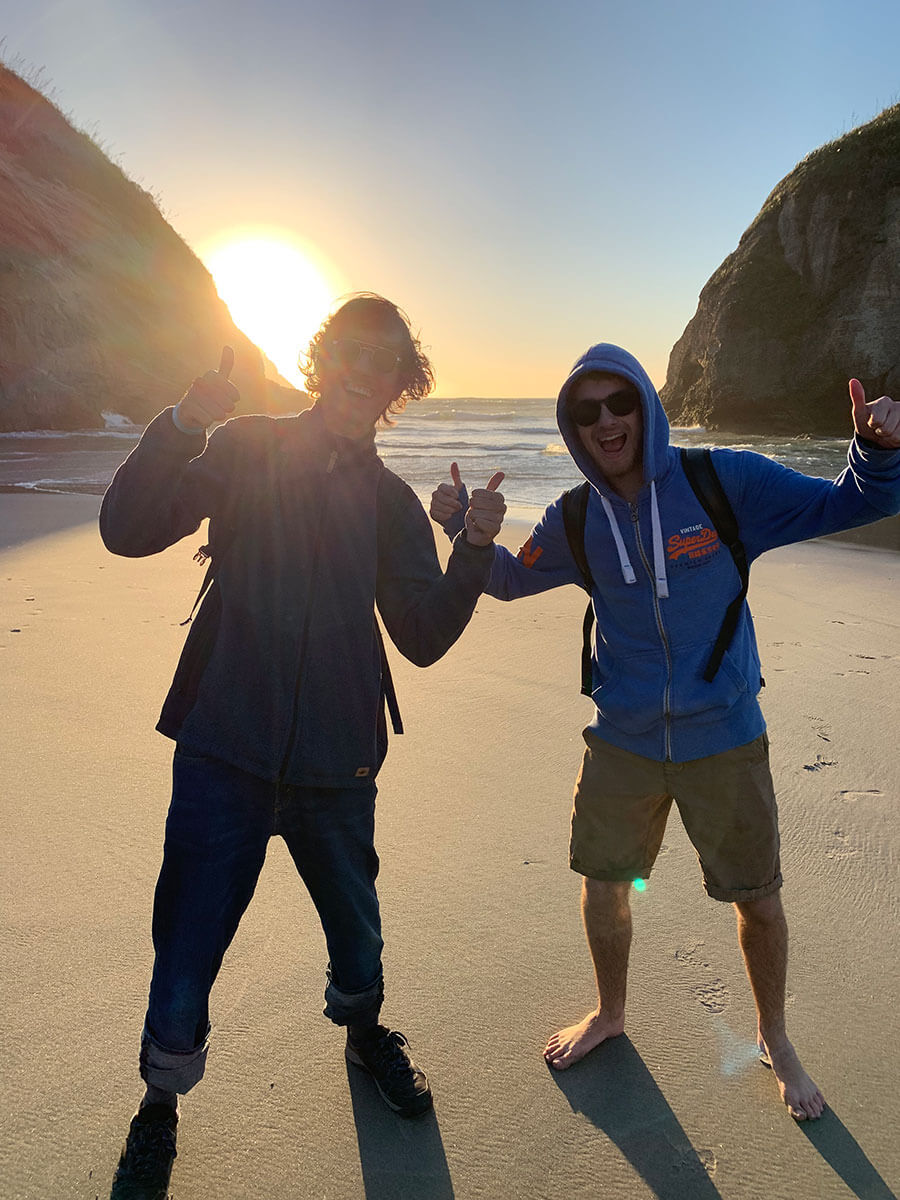 Also, a few of my closest friends are from this community and it's just a great tool to have access to.
Definitely another great tool to explore New Zealand and the world on a budget!
How to save money on food in New Zealand
Food is a big part of travelling and can help you understand and feel the place on a deeper level. New Zealand, because it's a new and very multicultural country, doesn't have a wide food culture which is specific to it. When it come to food cost, it's comparable to countries like Australia or Western Europe.
I tried to cook as much as possible or buy some food from the supermarket bakery. If you are looking to save money on groceries, then Pak'n'Save is the perfect place for that. They look like massive warehouses and sell food at a very reasonable price. Their only downside is that they are not always located in a convent spot. Reduce to Clear is also a great place to save money as they sell food close to its expiry date for a fraction of its normal retail price.
Some classic kiwi dishes that you should really try are:
Pavlova, a meringue dessert covered with tropical fruits, which is often contended with Australia
Golden Kiwi, since the first moment I tried it, I fell in love with it. It's sweeter than the green one and more smooth
Manuka honey, the best and most powerful honey out there. It can be very pricey, but it's really a New Zealand made product
L&P, a soft drink made of Lemon and Paeroa. It's very sweet but another New Zealand staple
Hāngi, this is a traditional Māori method of cooking rather than food.
Finally, if you are doing Workaway, you will save a lot on food because it's often included in your stay.
Best New Zealand experiences
When it comes to doing tours or experiences that only New Zealand has to offer, it's very easy to get lost. There's a lot that you can do. Literally!
Free experiences
Although many popular experiences are paid ones, there's a lot that you can do for free and to keep your budget under control!
If you want to see the famous glowworms for free and with fewer tourists, Glow Worm Dell in Hokitika is a beautiful spot to do so. It's less than 2km from town, quiet, easy to access, and free!
Oamaru is a town in the South Island that I will never forget! It's famous for its Steampunk museum, French-style buildings, eclectic people, seals and penguins! Instead of paying to see them, once the sun sets, wait at the Penguin Crossing Sign and you will be greeted by many of them!
Tongariro Crossing is a must-do hike in New Zealand! It is very popular but so worth it. The landscape is unique and the emerald lakes are from another planet! I paid for the transfer but if you go with friends or have a car, then it's free
Mount Taranaki is where a piece of my heart resides. I love its shape, history, and energy. It's known as the shy mountain as it's often covered by clouds so when you see it, savour it as much as you can. The hikes are very easy and enjoyable
Taurangi is less known but it offers one of the most incredible night skies I have ever seen! I did a Workaway at a Māori owned farm without electricity so, at night, the sky was exploding with stars!
Matapouri is the perfect place for any beach lover. Golden sand and blue-turquoise water. I strongly recommend the walk from Matapouri Beach to Sandy Bay Beach. You won't be disappointed!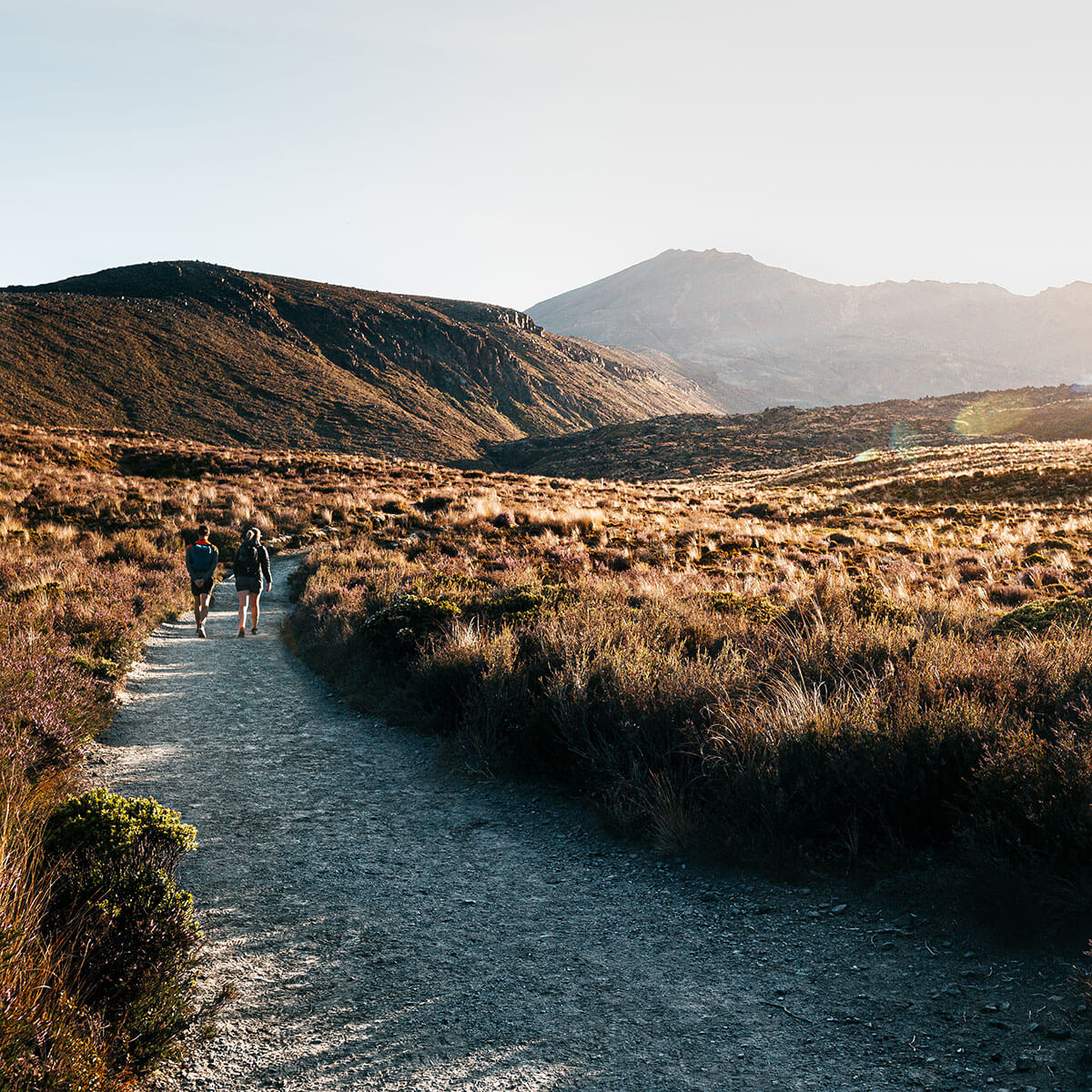 There are so many of them that it was hard to keep this list short. However, I'll write more in-depth posts on all the free activities that you can do in New Zealand.
Paid experiences
When it comes to paid experiences, there is one site specifically dedicated to it that I want to suggest to you which is Bookme.
Bookme offers most of New Zealand's best adventures at great prices. The booking is legit and is between you and the tour company, so no third parties involved.
The amazing thing about this website is that you can book adventures with discounts of up to 50-60% off their normal price!
I used it to book:
Cruise to Milford Sound with transfer included for $53 instead of $129. Fiordland is a place you will never forget. If you manage to go when it's raining, you'll be greeted by an endless amount of waterfalls. If it's sunny, it will look like heaven on Earth!
Te Anau Glowworm Caves tour for $78.40 instead of $99. Located in Te Anau, the Fiordland area, they are full of glowworms
Whakarewarewa Village for $40 instead of $45. The only Māori living village left, it's very interesting if you want to learn more about culture and life. It's a highly active geothermal area with plenty of geysers to enjoy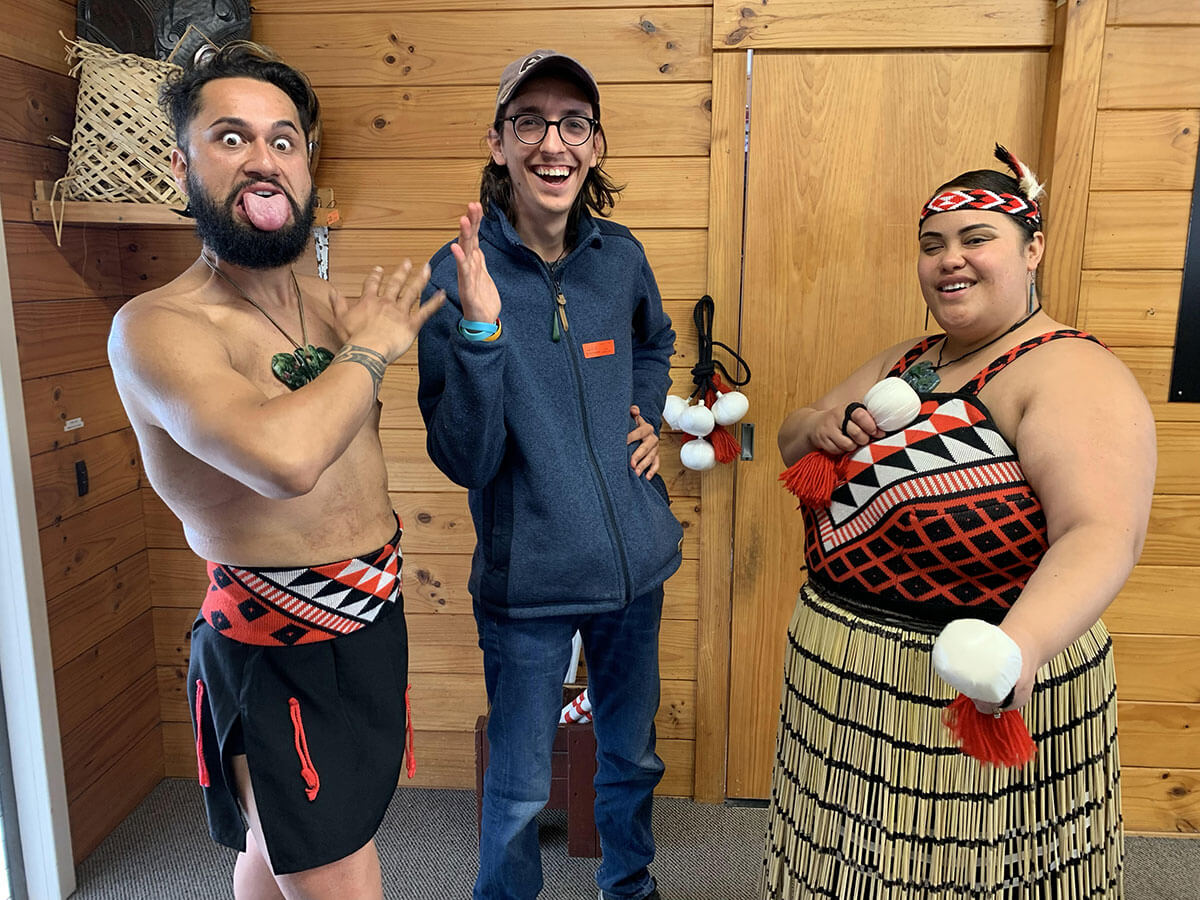 Cape Reinga via 90-mile beach tour for $118 instead of $155. Reaching the top of New Zealand via this endless beach, was a magical experience. Cape Reinga is where the spirits of the death go through when leaving this world
Tongariro Crossing Shuttle from Taupo and back for $35 instead of $70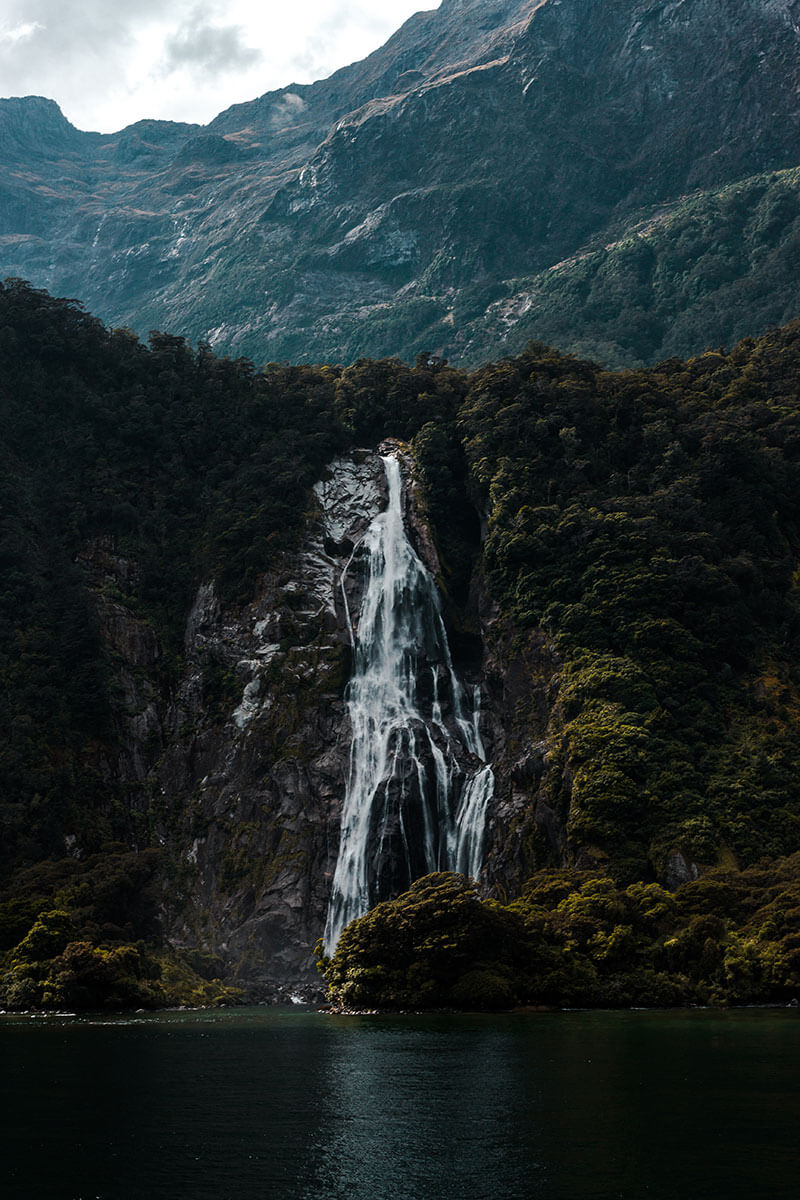 As you can read, Bookme helped me save some good money on a few of those experiences. They are the ones I did, but other paid ones include Waitomo Caves, Hobbiton, Skydiving and Bungee Jumping, just to name a few.
New Zealand on a budget, it's possible!
New Zealand is a country that will definitely blow your mind away. Its mix of mountains, volcanos, beaches, glaciers and forests is truly unique.
I can't recommend it enough. Aotearoa allowed me to live one of the most beautiful and full-on years of my life. As you have read, exploring, living and enjoying New Zealand on a budget is very doable and incredible! So, whether you have a big budget or a small one, I can assure you will have an unforgettable time in New Zealand.
Pin it for later!