Exploring Australia's country towns: Parkes travel guide
Have you ever thought about what's like to visit Australia's country towns? There are countless of them across the country and they are full of beauties and history. If you want to start exploring them without going too far away from Sydney, Parkes is a great choice. On this Parkes travel guide, I'll share with you everything you need to enjoy this unique town!
Last week I went on a road trip to Central NSW and ended up in Parkes, a town located 350km from Sydney. Before that day, I had never heard of nor did I know anything about it. However, my friend wanted to visit the Dish, which is around Parkes and asked me if I wanted to join.
Since I've started exploring more of Australia and NSW, I feel very interested and fascinated with its country towns. I guess it's because they remind me of my hometown in Italy and of a lifestyle very different from mine.
Most specifically, they remind me of when at 20 years old I moved to a city like Sydney. Back then, I couldn't stop wondering why some people wouldn't want to live the same way.
Fast forward to now and some inner work, I still wonder this but in a very genuine and curious way. Along with being curious about how Australian country towns look and feel.
For this reason, I decided to share with you the Australian country towns I visit/have visited, what to do and my thoughts on them. Also, I think that not many tourists get the chance or are interested in visiting them. And I was, and sometimes still am, one of them. But inland Australia has lots to offer and it will always be a surprise what you are gonna get!
So, without further ado, let's start this Parkes travel guide and let's explore Central NSW!
How to get to Parkes NSW
As I said in the introduction, Parkes is located 350km from Sydney in Central NSW. There are several ways to get there however, the most flexible one is by car.
Getting to Parkes by car
Driving or renting a car to travel to Parkes is the best choice. Driving gives you total freedom of moment and of going to places only accessible by car, like the Dish.
To get to Parkes from Sydney, follow the M4 to the Blue Mountains, then the Great Western Highway to Bathurst, then the Mitchell Highway to Orange and finally Henry Parkes Way to Parkes. It takes around 5 hours one way so you can either start very early in the morning or spend the night in Parkes or in the Blue Mountains.
By plane
There's an airport in Parkes with flights to and from Sydney made by Rex Air. Flights are only on Monday, Wednesday and Friday and can cost an average of $130 each way with a stop in Brisbane.
By train
Transport NSW offers two trains+coach per day to Parkes at a cost of around $35 each way. This can be a great alternative to driving and the travel time is around 6 hours.
Where to stay in Parkes
When it comes to staying in Parkes, I haven't personally tried any accommodation there. However, there's no shortage of options! Accommodation like The Station Motel, Astro Dish Motor Inn or the Apollo Motel Parkes are a good choice and are highly reviewed. Their average price is $120 per night.
Where to eat in Parkes
When it comes to where to eat in Parkes, they also have you covered! From Chinese restaurants to cafes, pubs, Indian, Italian and Thai ones, it's not easy to choose. Plus, they are all very close to each other and along the main street.
A place that I tried and can highly recommend is Deja Brew Cafe. I truly enjoyed my experience there, and the food was delicious! The staff was extremely friendly, everything was pretty affordable and came in big portions! Moreover, the overall vibe and location were very relaxing.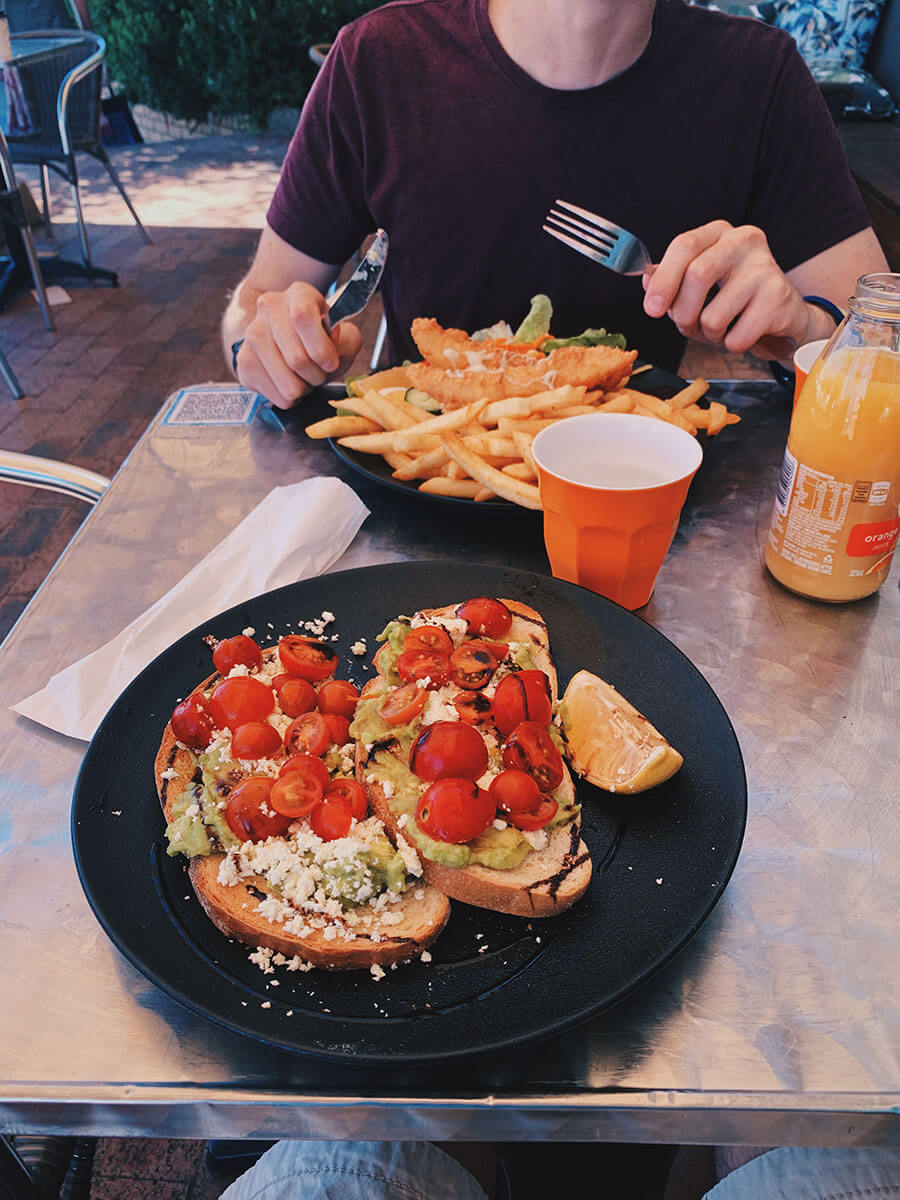 What to see in Parkes
You might be surprised to hear that Parkes has quite a large number of attractions to offer! Or, at least, I was very surprised!
The Dish
I don't think this Parkes travel guide would be totally complete without talking about this landmark. The most popular attraction in Parkes is probably the Dish, which is also the reason why I went there.
But, what is this Dish?!
Officially named The Parkes Observatory, but known as the Dish, it is a radio telescope located 20km north of Parkes. Described as the "most successful scientific instrument ever built in Australia", this radio telescope received and shared the images of the Apollo 11 Moon Landing.
The entrance is free and it's open every day from 8.30 am to 4.15 pm.
Inside the visitor's area, you can learn a lot about the universe, what a radio telescope actually does and enjoy a coffee while seeing it turning and moving.
While at the Dish, don't forget to look out for snakes!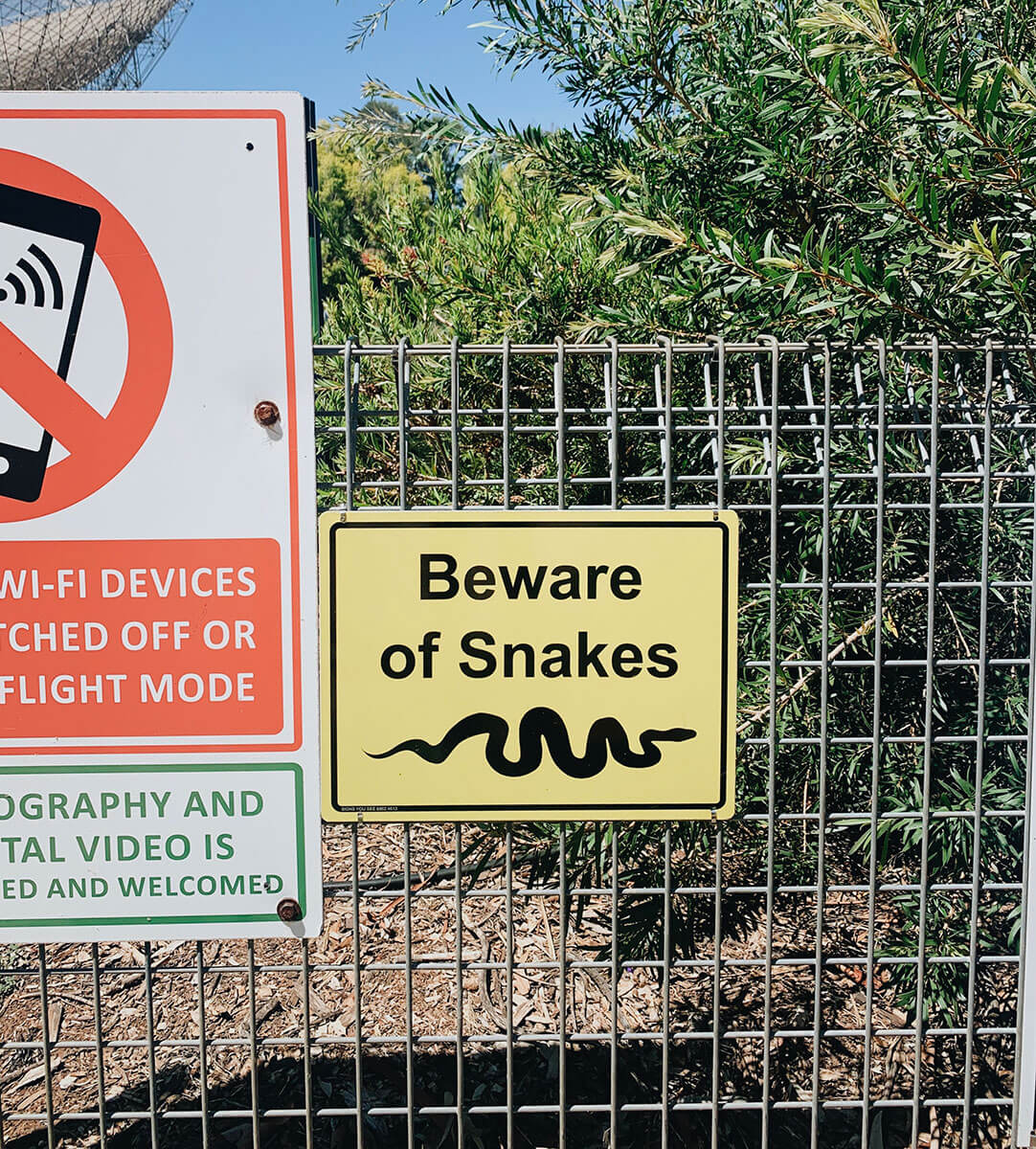 The Henry Parkes Centre
This is a tourism complex which incorporates 4 museums and the visitor centre.
If you are a fan of Elvis Presley, then this complex is perfect for you as it has an Elvis Presley museum in it!
It contains an extensive collection of Elvis personal artefacts from his home to things he wore and his instruments.
The Parkes Motor Museum showcases many impressive and almost unique cars and other memorabilia from a wide range of important motoring eras.
The complex is open from 9 am to 4 pm on weekdays and from 10 am to 3 pm on weekends and it's ticketed.
Peak Hill Open Gold Mine
Located 50km from Parkes, in Peak Hill, this gold mine operated between 1893 and 1917 this gold mine is now a very popular tourist destination. You can learn the history behind it and see some of the old workings.
The Peak Hill Open Gold Mine is open from 9 am to 4 pm and it's free for self-guided tours.
Parkes Aviation Museum
Whether you are interested in planes or not, the Parkes Aviation Museum is another interesting attraction to visit. In this museum, you can see many historical planes which are being preserved by volunteers. Most of the planes are from WWII as Parkes was used as a base for the Royal Australian Air Force.
The museum is open from 9:30 am to 3:30 pm on Sunday and Thursday and it's ticketed.
Relax at the Bushman Hill Reserve or Cooke Park
Do you like to relax and want a great place to do so? Well, I can suggest two wonderful parks in Parkes, Bushman Hill Reserve or Cooke Park. Both parks are beautiful and perfect for birdwatching, have a picnic or look at the ducks at the Bushman Dam.
Final Thoughts
I hope you enjoyed this Parkes travel guide and its surroundings. If you had never heard of it before, you are not the only one! However, I'm glad I had the chance to visit it because it truly was an enjoyable adventure. All the people I saw and met were super friendly and relaxed and there wasn't any feeling of "rush" like when you are in the city. Have you ever been or heard of Parkes before?
Pin it for later!