The best three travel insurances that also cover Covid 19
Travel insurance is a very important tool when it comes to travelling. It helps you travel with a more stress-free mindset as it covers you for emergencies, theft, flight delays or cancellation and more. However, now more than ever and because of COVID-19, it has become truly essential to have travel insurance.
With many countries having very expensive medical care, quarantine procedures or paid tests, travel insurance can be a big help. All the companies listed below cover you for any COVID-19 related treatments or issues and it will only cost you a few dollars per day. Moreover, they all allow you to sign up with them even if you are already travelling!
Why you need travel insurance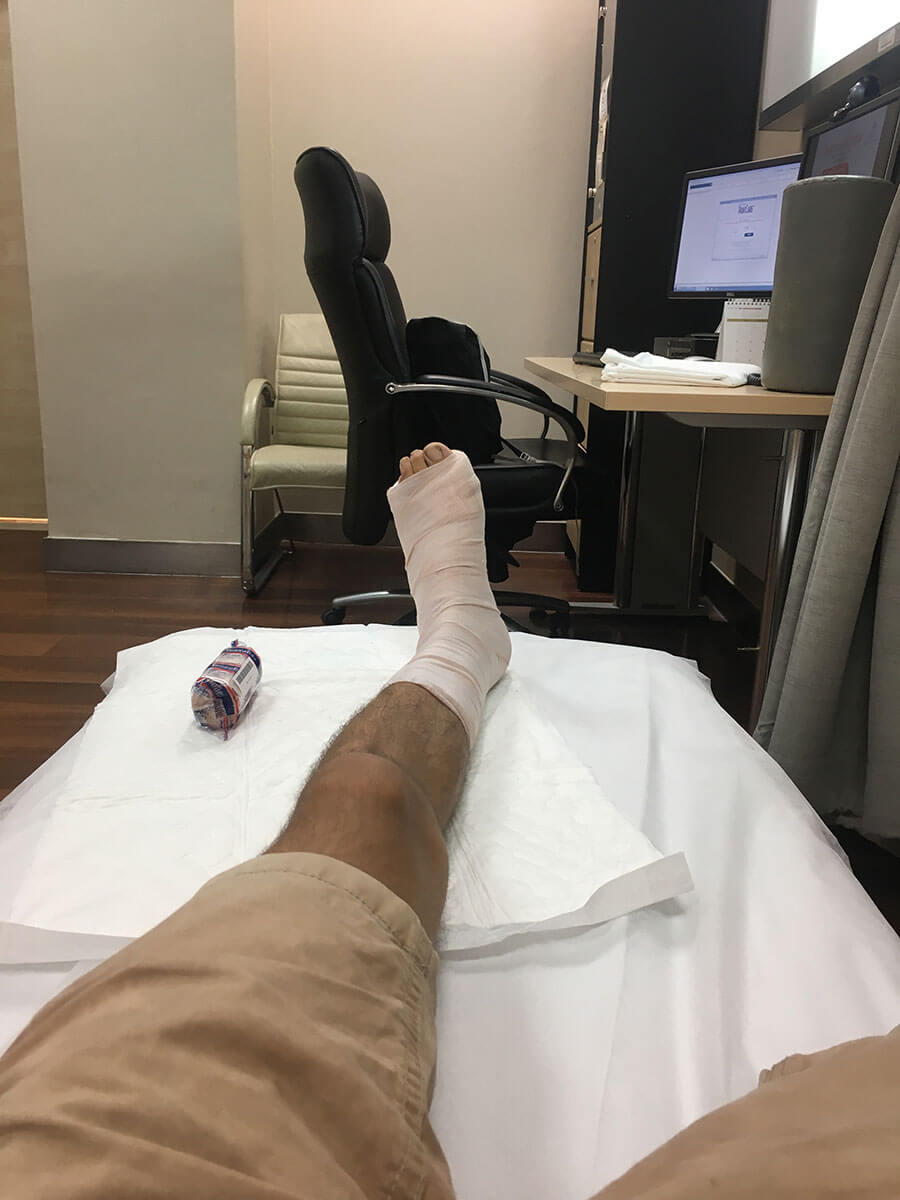 To be completely honest with you, up until 2018 I had never purchased travel insurance. I didn't think it was essential or a justifiable expense. My main thought was "I'm healthy and young therefore I can avoid buying it". And, let me tell you, it was such a wrong thought to have!
While talking to a friend of mine in Asia, she helped me come to mind and buy one. It ended up being extremely helpful and needed when, a few weeks later, my foot gave up! I still don't know what happened to it, but it became extremely sore and prevented me from walking.
Because of it, I needed to visit several doctors between Laos and Thailand, do some X-ray scans and get some medications. Travel Insurance covered all of these and saved me almost $1000! After this experience, I always make sure to have it with me for any of my trips.
How to choose a travel insurance
Travel insurance companies are not all the same and what they cover can differ a lot. At its core, it covers you for any medical emergency, hospital bills, repatriation and travel related issues like delays or cancellations. Beyond these areas, travel insurance companies can either cover you for more things and events or not.
Decide if you want to cover your belongings or not
As said before, your belongings such as computer, camera, smartphone or even passport, are not always covered under the insurance. The ones that do cover them, though, often have a limit on how much they will pay you for them. They may offer you the possibility of increasing the limit but this will also increase the price of the policy.
What activities are you going to do?
We often travel to experience new and memorable activities and this is great. However, it's always good to know that we are protected if something wrong happens while doing them. Whether you want to do some winter sports, extreme sports or very specific ones, always check if your policy covers them! For example, SafetyWing doesn't cover extreme sports while TrueTraveller and Heymondo do cover them.
Do you have a pre-existing medical condition?
Because travel insurances only cover medical emergencies, pre-exisiting medical conditions are not really covered by them. Like I said in the introduction, all my foot related expenses were covered because that was an emergency. However, if you need to take medications on a regular basis you need to arrange that as it's not classified as an emergency.
Best travel insurances that also cover Covid 19
True Traveller
True Traveller is the first travel insurance I've ever had and the one that saved me when my foot gave up in Asia. They have amazing customer service support and cover you for:
Medical emergencies up to 10 million pounds.
Baggage, money and documents theft and loss.
Almost any possible sport you can think of, even winter sports.
Personal items.
Travel disruptions.
Collisions and accidents cover.
Available even if you are already abroad.
Furthermore, new policies cover medical, cancellation and curtailment expenses related to COVID-19. However, these expenses are not covered if there is an FCDO https://www.gov.uk/foreign-travel-advice travel warning for Coronavirus for the country or area you are travelling to.
There's one caveat though that didn't exist when I was with them. True Traveller Insurance is only available to residents of the UK, Guernsey, Isle of Man and Jersey. This changed after UK left the European Union, as before it was available to most of the EU citizens. This has changed and True Traveller can now insure both UK and European nationals! Also, they do not cover people over the age of 65.
SafetyWing
I've been with SafetyWing for almost two years now and I'm thoroughly enjoying it. They call themselves the "insurance for nomads by nomads" and it's true! I love how they operate and how easy it is to sign up and renew the policy.
Some of the key factors that make SafetyWing one of the best travel insurance available are:
The policy renews itself automatically every 28 days so you don't have to worry about setting a date range for it.
It's very affordable as it starts at only $40 per month if you don't include the US.
They cover you even if you are in your home country (you are covered for up to 30 days in your home country or 15 days if your home country is the US).
You can include up to two children under 10 per adult for free.
COVID-19 related costs are covered for new policies.
SafetyWing covers travel expenses in terms of travel delay, travel interruption or lost checked luggage. They do not cover the loss of personal objects like laptop, cameras or similar.
Moreover, they have a max limit of $250,000 when it comes to medical expenses and does not cover people over the age of 70, cancer treatment and extreme sports.
As of now, I've never had to claim anything through them so I don't know how easy it is. However, I did have some chats with their customer service team and they were always quick to answer and very friendly!
Heymondo
Heymondo is a fairly new travel insurance company that I discovered recently. They seem to be very similar to TrueTraveller in terms of what they cover but it's available to people from all over the world. 
According to how they operate, they seem to be very innovative and easy to deal with insurance. In fact, Heymondo offers:
No out of pocket expenses if you contact them as soon as you need their help.
A great app where you can contact doctors, get free assistance calls and make claims 24/7.
You can contact their experts via Whatsapp or live chat.
They not only cover you for medical and travel-related expenses but also your electronics.
You can include extreme sport in the coverage.
COVID-19 related costs are covered for new policies.
Heymondo also offers several options of insurance such as Single Trip, Multi trips, Long Stay or you can just get Cancellation coverage only!
Although it's a fairly new insurance company, they have lots of positive reviews backing it up. I think their multi-trip option is great and very affordable when moving around countries often. However, they only cover you up to a duration of 60 days for each trip. If you need more than that, their long stay offer is better but it's a bit more expensive. Finally, they don't cover people over 70.
Final Thoughts
I hope that you found this post on the best travel insurance that also cover COVID-19 useful! They have many similarities but also differences however, they are still a big help when travelling. Even if you end up not claiming anything, I would thank myself for having bought it!
Do you have any other travel insurance companies to recommend? Have you ever tried the ones listed on here?
Pin it for later!