Going down under? Here are 10+1 things to know about Australia!
Oh Australia, a country so far away from the rest of the world yet so desired and one of the most liveable countries in the world. In recent years, Australia has become a sort of new America for many foreigners. A lot of people move here to try and start a new life chapter, live next to the beach and make lots of money. Or at least, this is what they expect from the country down under. That's why I decided to write this post highlighting 10+1 things you should know about Australia.

But besides those aspects, Australia is much more. It's a beautiful mix of cultures, landscapes, wildlife and lifestyles. I've been lucky enough to spend 4 years here, which they totally changed my life and made me the person I am today.

Currently, I'm writing this post about the 10 things to know about Australia during my 7th month of unplanned permanence here. Yes, you read correctly, unplanned! Life is truly unpredictable ah?
In fact, I was supposed to move to Bali in March to start a new adventure. However, Covid-19 completely changed the plans of everyone. So, after only 4 days in Indonesia, I moved back to Sydney before the borders closed. It wasn't an easy decision, but it felt the best and safest one at the time.

I'm not mad at it though. Australia holds a special place in my heart and I always seem to be back here more times than I plan!
Anyway, enough with the introduction! Whether you are thinking of moving to Australia or just visiting it (when the borders reopen and it's safe to do so), keep reading to know more about this breathtaking country!
This list of the things you should know about Australia may contain affiliate links. If you use these links I receive a commission, at no expense to you, that helps this blog run. All opinions are always my own.
10+1 things to know about Australia!
Breathtaking and ancient landscapes, unique wildlife made of kangaroos, koalas, snakes, crocodiles and endless beaches. This sums up only a portion of Australia. No matter if you like fancy cafes, big cities or the quietness of the desert. This country has something for everyone.
1 Australia is not your average sized island
Ok, let me set this straight, Australia is huge! This is a reminder I still tend to forget. Probably because my mind still works with European distances. But here, they definitely don't apply!
Australia is an island, country and continent. It's the world's sixth-largest country by total area and the biggest island. You could easily fit the whole of Europe in it and still have some spare space left!
So, when travelling around Australia, plan where to go if you have limited time.
2 Forget the English you know or learned
"G'day mate how are ya? Yeah nah, today I chucked a sickie and now I'm going to the servo. Come to my barbie this arvo and bring some avos!"
Ok, this is a sentence that I just made up and it can be very uncommon to hear. But the words in bold are part of any Australian everyday vocabulary!

Australian English is a truly unique language which will make you question your own knowledge of "standard" English! Many people, including Australians, will tell you that Australian English is not English. And it can be true in many cases! The language here evolved from the different cultures and lifestyles that shaped this country. Also, Australians tend to be lazy when talking. So, if they can shorten a word or sentence, you bet they'll do it!

Slang is also widely used here. Some common slang words are:
Servo means petrol station
Chuck a sickie means taking a sick day when you are not sick and so on.
G'day and mate are the two staple words in Australian English which you'll always hear.
3 Many things in Australia CAN kill you, but you'll be fine!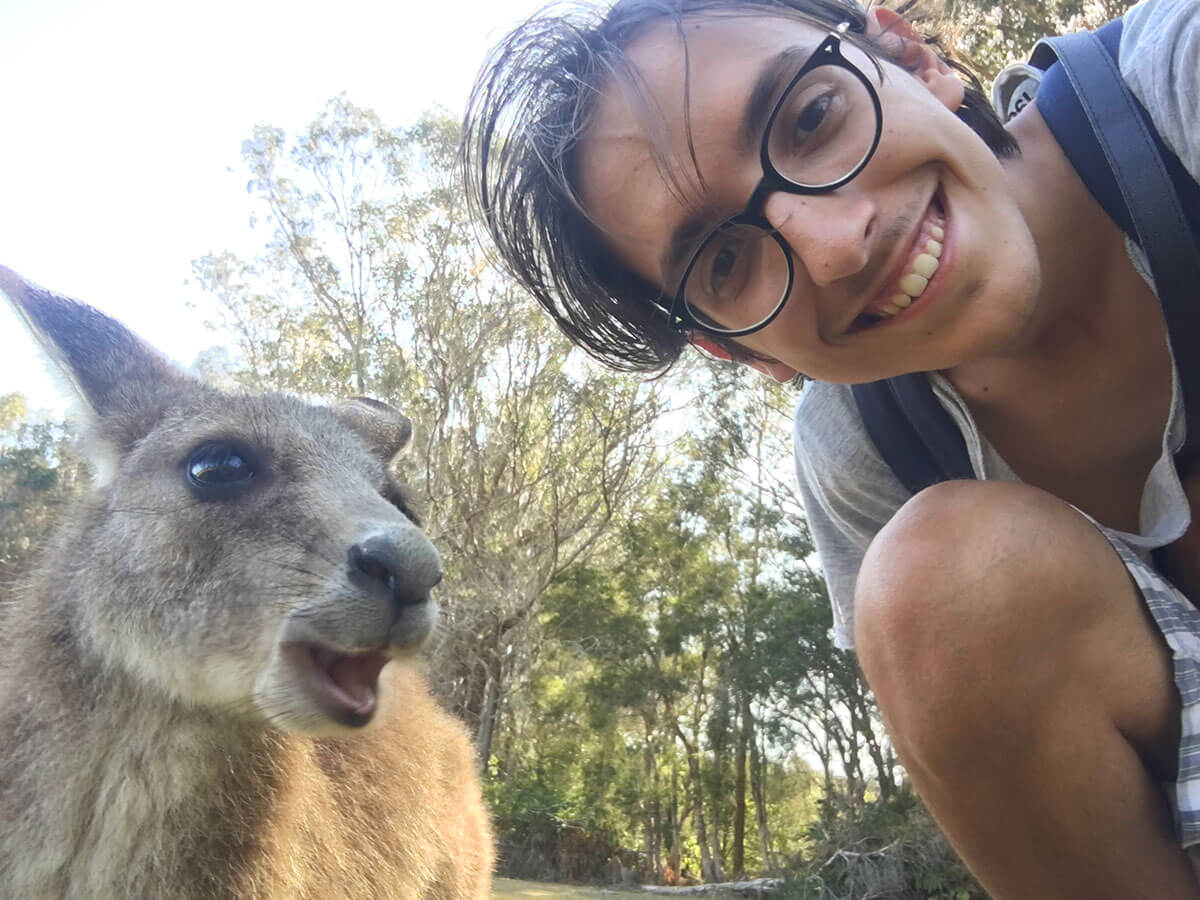 It wouldn't be a complete and true list of the 10 things to know about Australia if I didn't include this point. Who hasn't heard the old but gold saying "Everything in Australia wants to kill you"? Personally, I have! And many times. Both from people who have never been here and some who have.

Australia is indeed home to a ton of poisonous and dangerous snakes, spiders, crocodiles, jellyfishes, octopus and more. However, it's not like that they are all lined up at the airport waiting for you to come out and kill you! Attacks from any of these animals are pretty rare!
We have to remember that the Australian wilderness is their home and we, as visitors, have to respect that. Also, you won't find dangerous animals everywhere in the country, so don't worry too much.

Follow simple but essential rules:
Do some research on the places you want to visit.
Keep distance from any wild animal you encounter and don't feed them! Human food can be dangerous for them.
Finally, there are lots of warnings around the country informing you of the presence of dangerous animals.

Australia offers so many incredible animals which are unique to this island. Learn more about them and let them amaze you. And if you want to get closer to them, don't forget that there are more gentle ones! Grey Kangaroos, Koalas, Quokkas, Wallabies, Wombats are just some of the ones you can more safely pat!
4 The Australian sun is no joke
Are you ready to enjoy the Australian summer and sunbathing on one of her pristine and endless beaches? That's wonderful and I'm ready to join you but, you are not forgetting sunblock, aren't you?

Both in Australia and New Zealand, skin cancer is a real and serious issue. This is because Earth is closer to the sun during the southern hemisphere's summer. Therefore, this increases UV by about 7%.

While living in Italy, I wasn't a big sunblock advocate and used to lay in the sun for hours. However, here in Australia sunblock is essential. During summer, you can literally get sunburnt within only a few hours. This can speed up the ageing process of your skin, damage your DNA or develop cancer cells.

So, give yourself and body a gift. Layer up some good sunblock when going out and safely enjoy your day!
5 Swim between the flags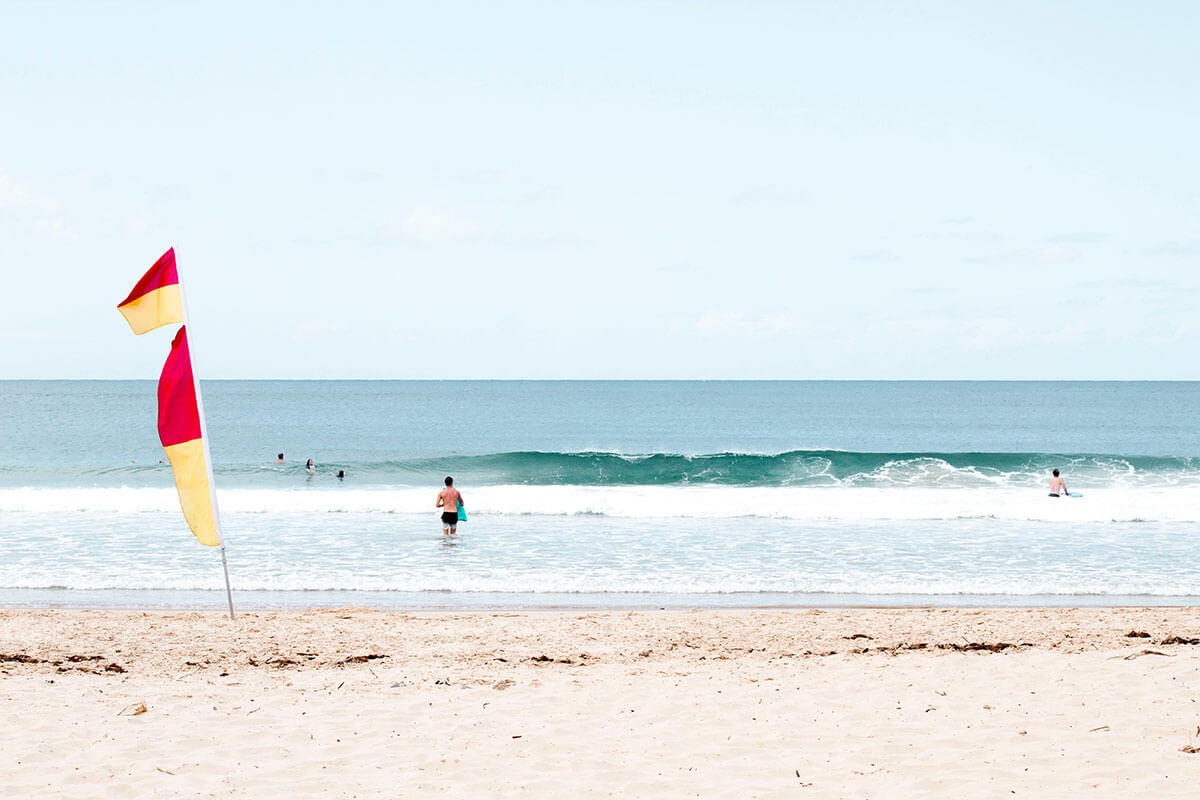 The ocean in Australia can be a very dangerous place. Not only when it comes to sharks or jellyfish but also strong currents. They are unpredictable and change in the blink of an eye. While in Queensland, I got very close to drowning because the waves got very strong and pulled me with them!
So, when at the beach, you'll see two red and yellow flags. Always swim in the area between them! They are put up every day by lifeguards and show where it's safe to swim. Also, if no one is swimming and there are no flags, avoid getting into the water.

If you decide to swim elsewhere, try not to do it alone. Research the place, tides and make sure you are a strong swimmer. Otherwise, it can end badly.
6 Most things get paid weekly
I wish I had read a 10 things to know about Australia list before moving here! Mostly because this point was completely new to me. Here many things work on a weekly basis.

From the gym membership to your rent and even salary. Everything gets paid on a weekly or forthrightly basis. Something very different from what I was used to in Italy.

So, when looking for long term houses, either through Airbnb or else, jobs or memberships, remember that the price will be per week!
7 Australia is not cheap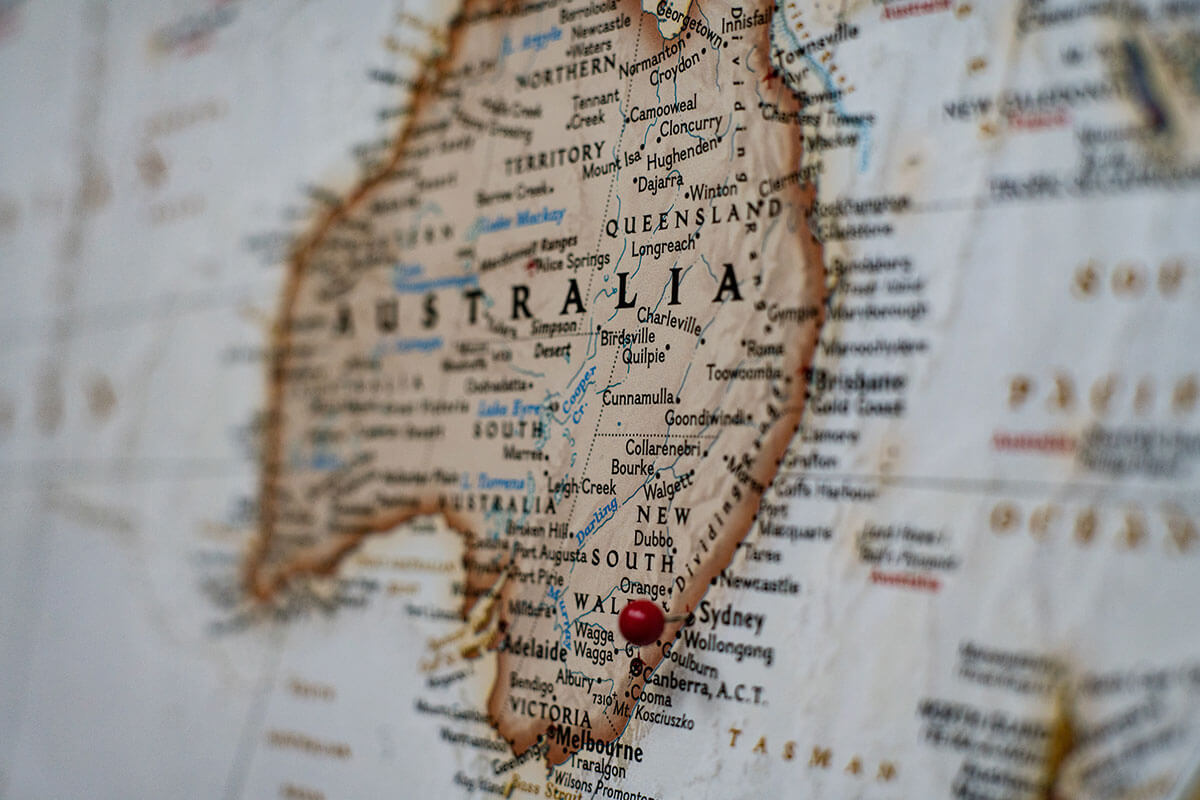 Before coming to Australia, it's very common for people to stop somewhere in South East Asia like Thailand or Indonesia. Both countries, and the others, are very affordable and you can do lots of stuff for very little money.

However, don't think the same about Australia. The country down under is very expensive. Although salaries are pretty high, everything from rent, food, petrol, public transport, internet and moving around can still set you back a lot. Cities like Sydney and Melbourne can cost you a fortune if you don't set a budget or know what you are doing.
However, there are tricks you can use to save some bucks when you first arrive!
Eat delicious vegan food at the donation-based restaurant Lentils as Anything both in Sydney and Melbourne.
Explore Sydney and surroundings on the weekend and public holidays thanks to the $8.05 cap for both Saturday and Sunday. You will need a free Opal Card for this.
8 You can become rich very quickly…not quite!
As I wrote at the begging of these 10 things to know about Australia post, quite a few people think that in Australia you can become rich very quickly. However, this is not always the case!
This country indeed offers a lot of possibilities for many people and salaries are often very high and well paid. In many cases, with an average Australian salary you can manage to pay off your expenses while also saving some money.
If you remember the previous point though, the cost of living is very high here. That's why salaries are also higher than in many other countries. For sure, here you can manage to create a profitable career and live comfortably. But this is not automatic and doesn't happen as soon as you pass immigration.
If it does or you win the lotto at the first go, feel free to contact me! 😄
9 The seasons are upside down!
When, for the first time, I spent Christmas Day on the beach wearing only my swimsuit on, I was both excited and confused.
Before that experience, my idea of Christmas was always cold weather, fireplace and heavy clothes. But this is not the case for Australia. December is full-on summer here and people tend to spend their days swimming or having barbies at the beach.
So, if you come from the Northern Hemisphere and are planning a trip to Australia or any country in the Southern Hemisphere, remember this season chart:
| | |
| --- | --- |
| Northern Hemisphere | Southern Hemisphere |
| Spring | Autumn |
| Summer | Winter |
| Autumn | Spring |
| Winter | Summer |
Depending on where you go, you might experience warmer or colder seasons.
Winter can be cold, with many negative temperatures, snow, wind and rain.
Summer, on the other hand, is often very hot and it feels like you are travelling towards the sun.
10 Bushfires are a real deal
If you remember the 2020 bushfires that devastated Australia and turned her into a fireball, then you know they are a real deal.
Bushfires have always happened in Australia. Many endemic trees need high heat to open their seeds so new plants can grow. Also, they use fires as a tool to regenerate themselves and stay alive.
That's because the wildlife has adapted to the tough and unpredictable weather conditions of this country.
Nowadays, controlled fires tend to happen in many areas across Australia. However, global warming, climate change and a long drought season can turn a small fire into a catastrophic one. Which is what happened at the beginning of 2020. Those fires destroyed over 46 million acres and almost drove many endangered animals to extinction.
So, bushfires are indeed part of the Australian ecosystem but, hopefully, they won't be as dangerous if we start looking after our planet.
11 Enjoy your time and adventures in this magical land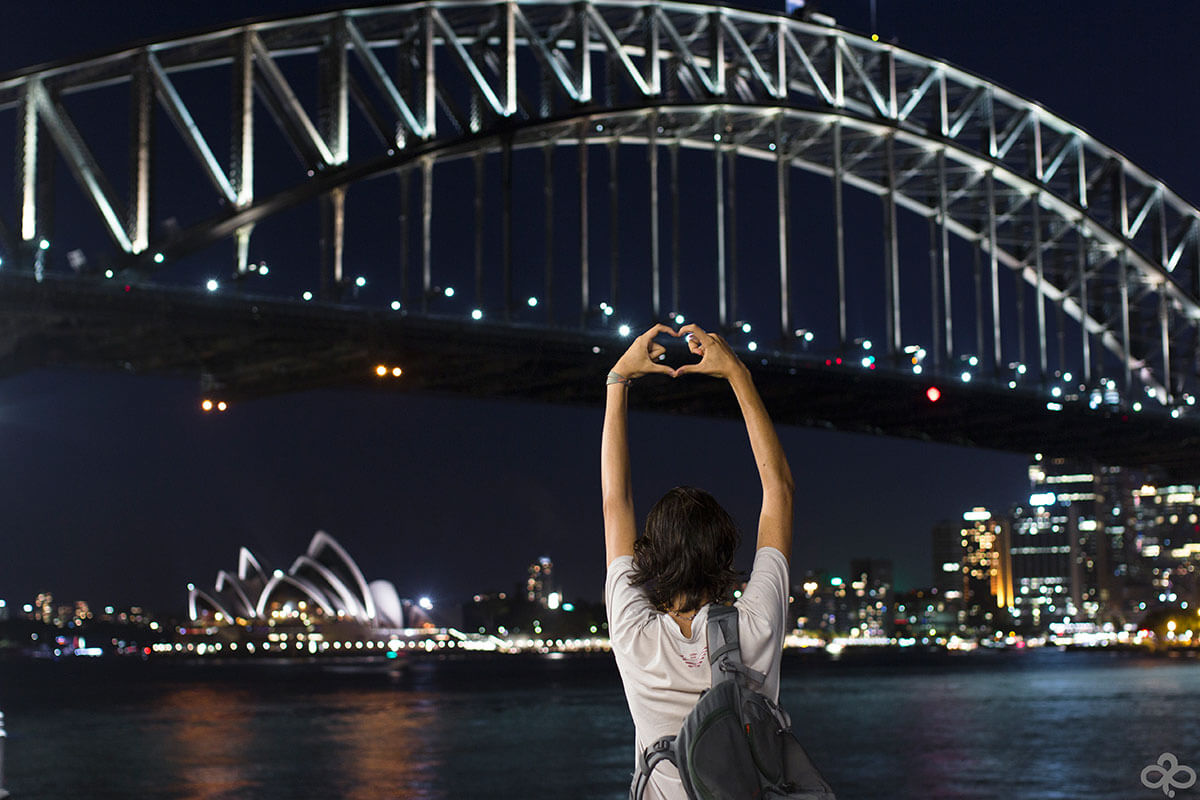 To conclude this list of the 10 things to know about Australia, I wanted to add this last one which I think it's very important.
Enjoy your time, adventures and all the people you'll meet while here. Australia can offer you some insane and magical experiences which can really change you. Come here with an open mind and heart. Be ready to absorb and see different cultures, millenary landscapes, animals you won't find anywhere else, the world's oldest civilisations and a very laid back attitude.
Final thoughts
I hope you found this post on the 10 things to know about the Australia helpful, whether you are planning to move there, visit or you were just curious to know more about it. Have you already been to Australia? Would you like to go? Feel free to share your thoughts and experiences on the comments!
If you need some help on planning your next trip, check out my solo travelling tips, travel resources and my favourite travelling gear as a solo traveller!
Pin it for later!