Report of my first month living in NYC
Hi there you wonderful human beings! How are you feeling and where are you? My first month living in NYC has passed and in this post I want to share share with you a report all the experiences and thoughts that I had.
New York is a very unique and interesting city and, still, I'm trying to understand it. While here it feels like you are living in a sort of bubble. You are in the USA but also not fully in them. Even now, as I said in Life update: I moved to New York City!, I don't think I would live here long-term but I'm defiantly enjoying my time in this city.
Report of my first month living in NYC: June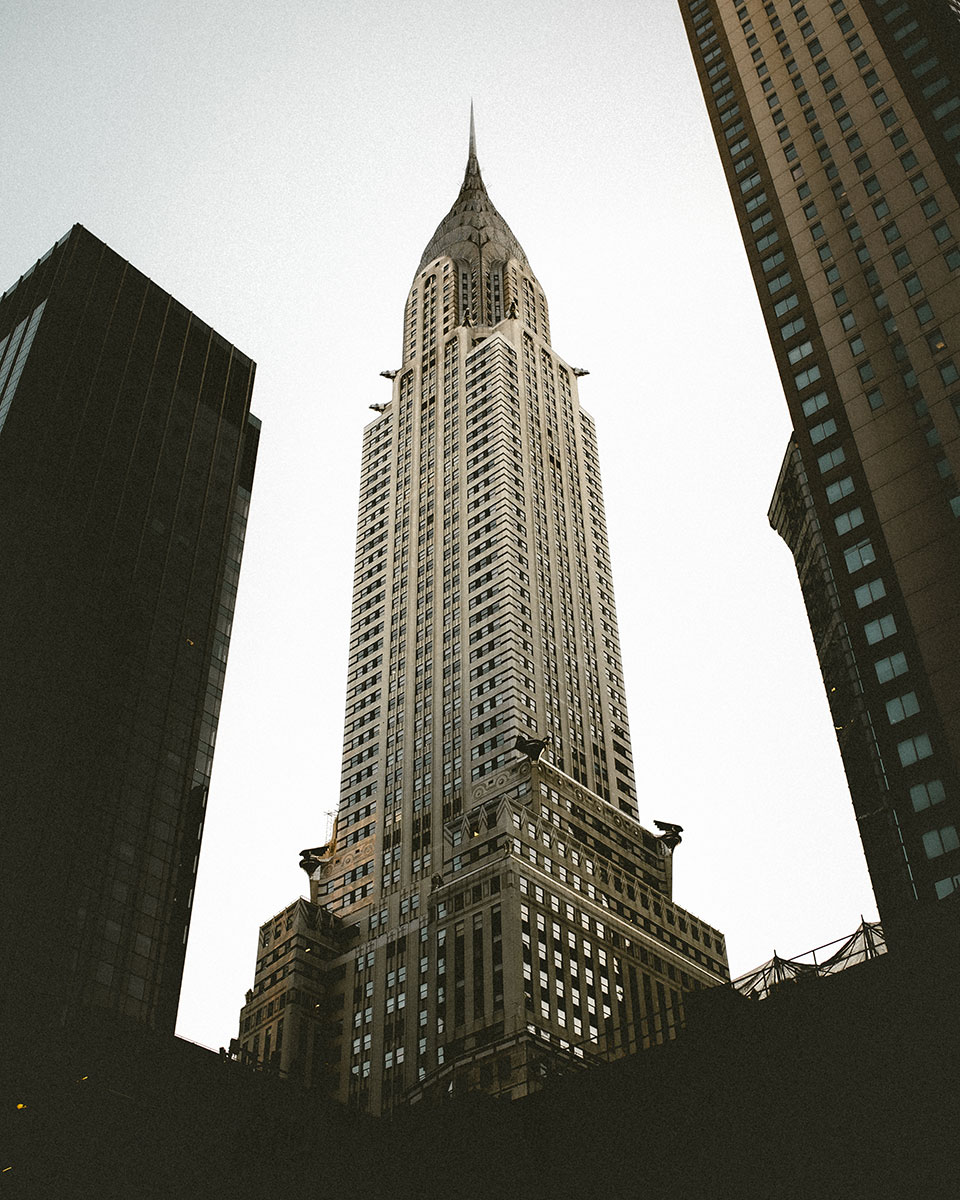 When I arrived in mid June, I used the last two weeks of the month as a way to adapt and learn more about things like the subway system, tipping, grocery shopping, staying safe and so on. Moreover, I spent every day of these two weeks walking like crazy trying to explore and see all of the classic landmarks of the city. From the Empire State Building to Brooklyn, Hoboken, Downtown etc. I felt like there was soooo much to see that 3 months weren't enough!
This is also the time when I probably felt the most lonely. Living in this huge city by yourself and without having any connection or person to rely on was tough at first. However, I also knew it was going to be a temporary feeling and that better things were waiting for me.
How to meet new people in NYC
One day when this feeling of loneliness was stronger, I opened Couchsurfing to see if there were some events happening. I saw that there was a weekly Tuesday meet-up at a pub in the city close to where I already was. Once I was near the pub, I spent the next 15 minutes walking in circles trying to decide whether to get in or not. One side of me wanted to while the other one was creating the classical what-if questions and scenarios. I was almost going to give up on it but then pushed myself and got in.
I'm soooo happy that I did!
I had an incredible night, met so many cool and interesting people, exchanged experiences and got invited to celebrate the 4th of July with them! I was feeling really good about myself and for what life had just gifted me.
In addition to Couchsurfing, I also used other apps like Tinder and Bumble and actually managed to meet some nice people to go out with. Bumble is the one that surprised me the most in terms of the variety of people on there and how keen they were to chat and meet up with no expectations.
NYC Pride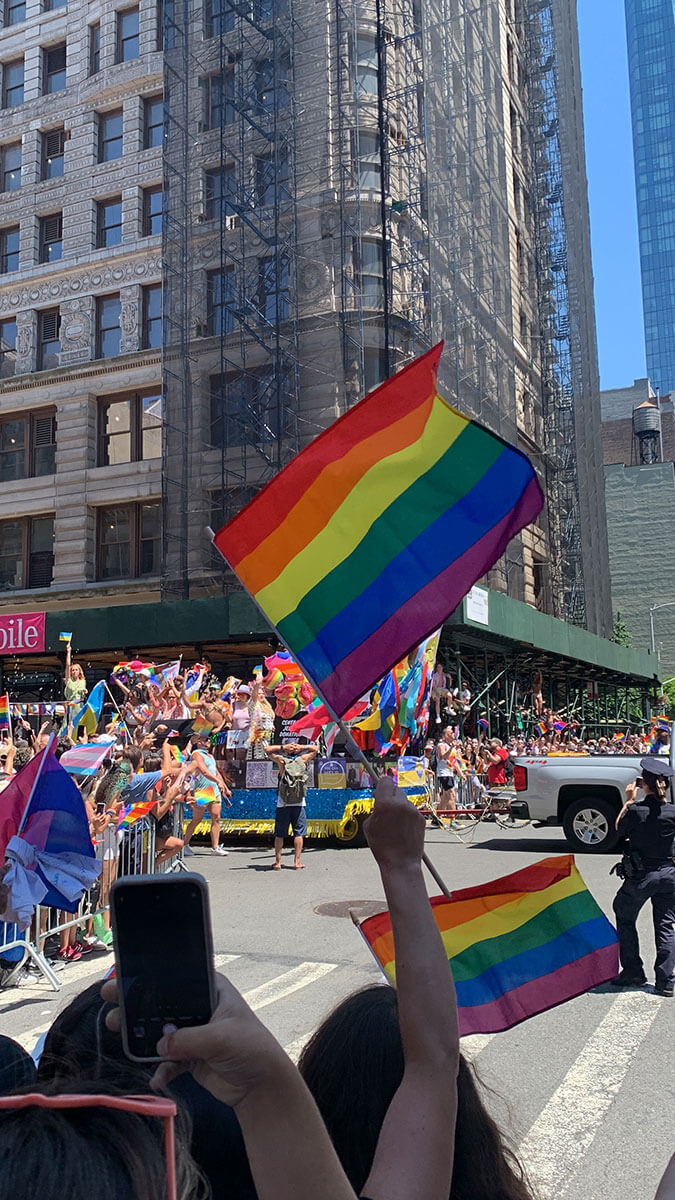 NYC Pride happened towards the end of the month which I was very excited about! There were rainbow flags everywhere and you could feel a festive atmosphere all around the city. I decided to attend the parade and it was sooo much fun! Although I was expecting it to be busier when in reality it was as packed as I thought.
Exploring the city at night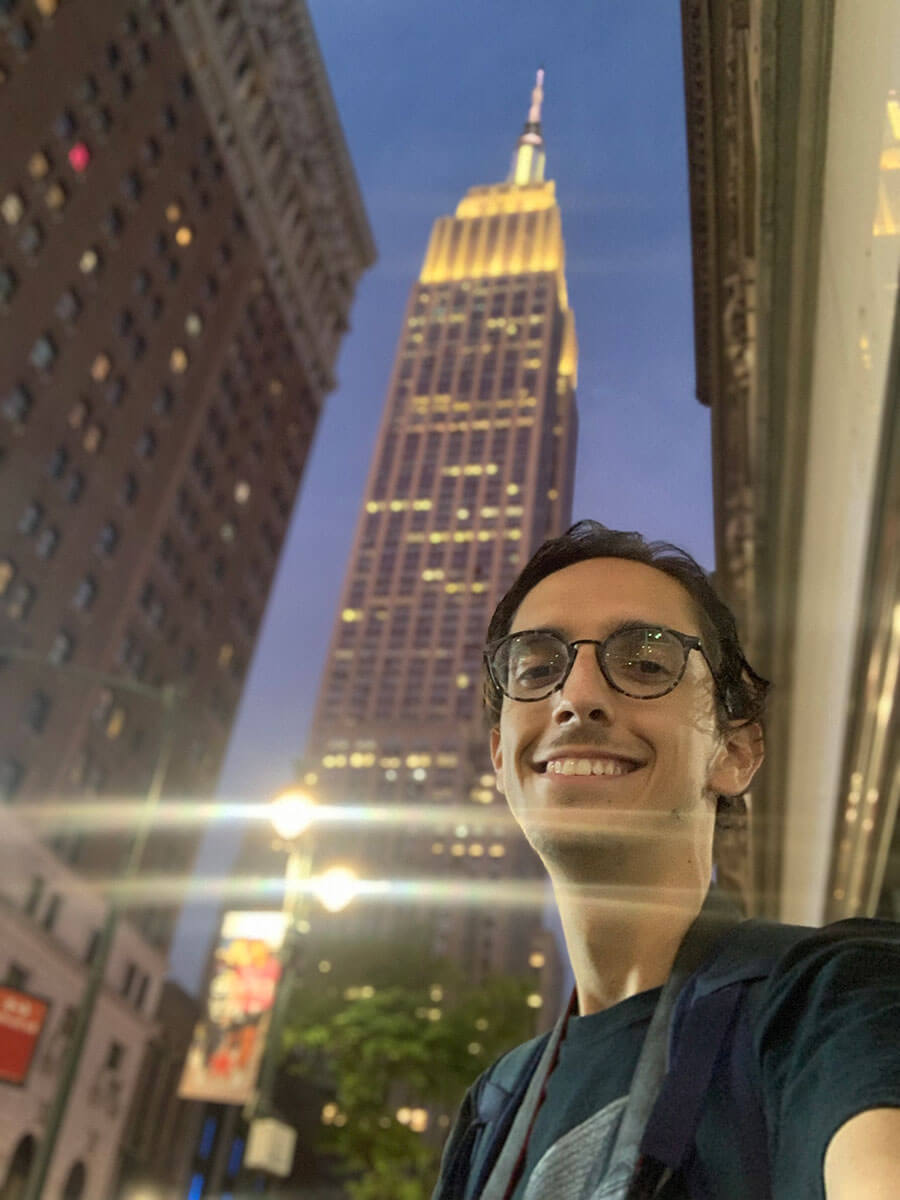 On the 27th of June is when I finally decided to explore the city at night! It took me a bit to actually feel comfortable with doing that because it can be an overwhelming experience but I'm not mad that I waited. I walked around Time Square, saw the Empire State Building all light up and wandered around midtown. The city definitely changes at night and walking around might require more of your attention but it can be a lot of fun.
I spent the last days of June still walking around and exploring places like Grand Central Terminal, which is STUNNING, Rockefeller Centre and saw the sunset from Brooklyn which was magical!
Report of my first month living in NYC: July
The month of July began with a big walk exploring the ONU building, Little Italy, Chinatown and Hoboken! Little Italy was a bit underwhelming as it's only one street with a handful of Italian restaurants in an area of the city that gave me some weird feelings. Although people told me that it used to be bigger and with more things to do so maybe it was mostly bad timing.
From there I went to Hoboken to admire the sunset and the skyline at night. I walked around the area, took some pictures of the iconic Carlo's Bakery, sat at Hoboken Riverside Park and enjoyed the magic. The park was not super busy which I loved and then the view was incredible. You could see everything from World Trade Centre to Midtown.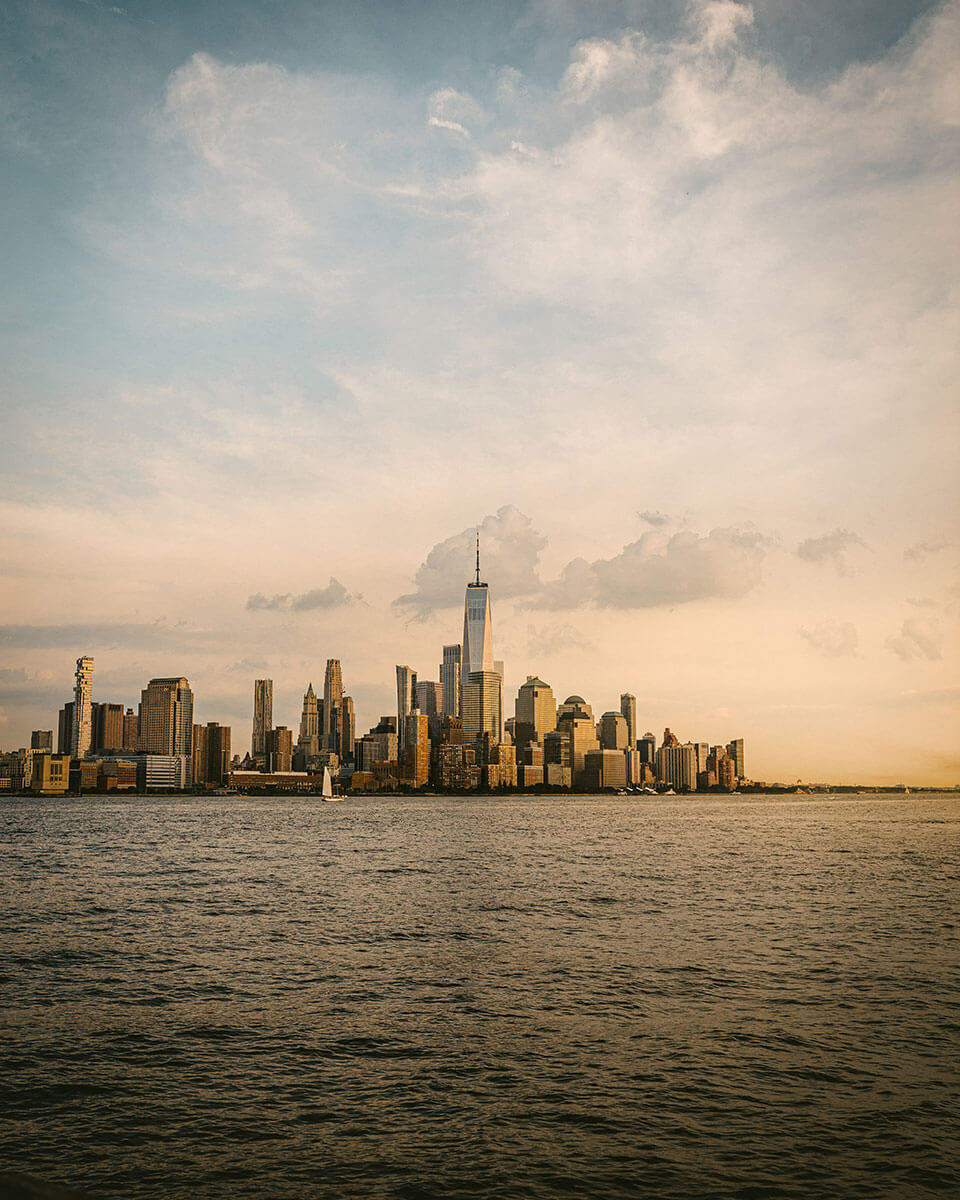 First Broadway show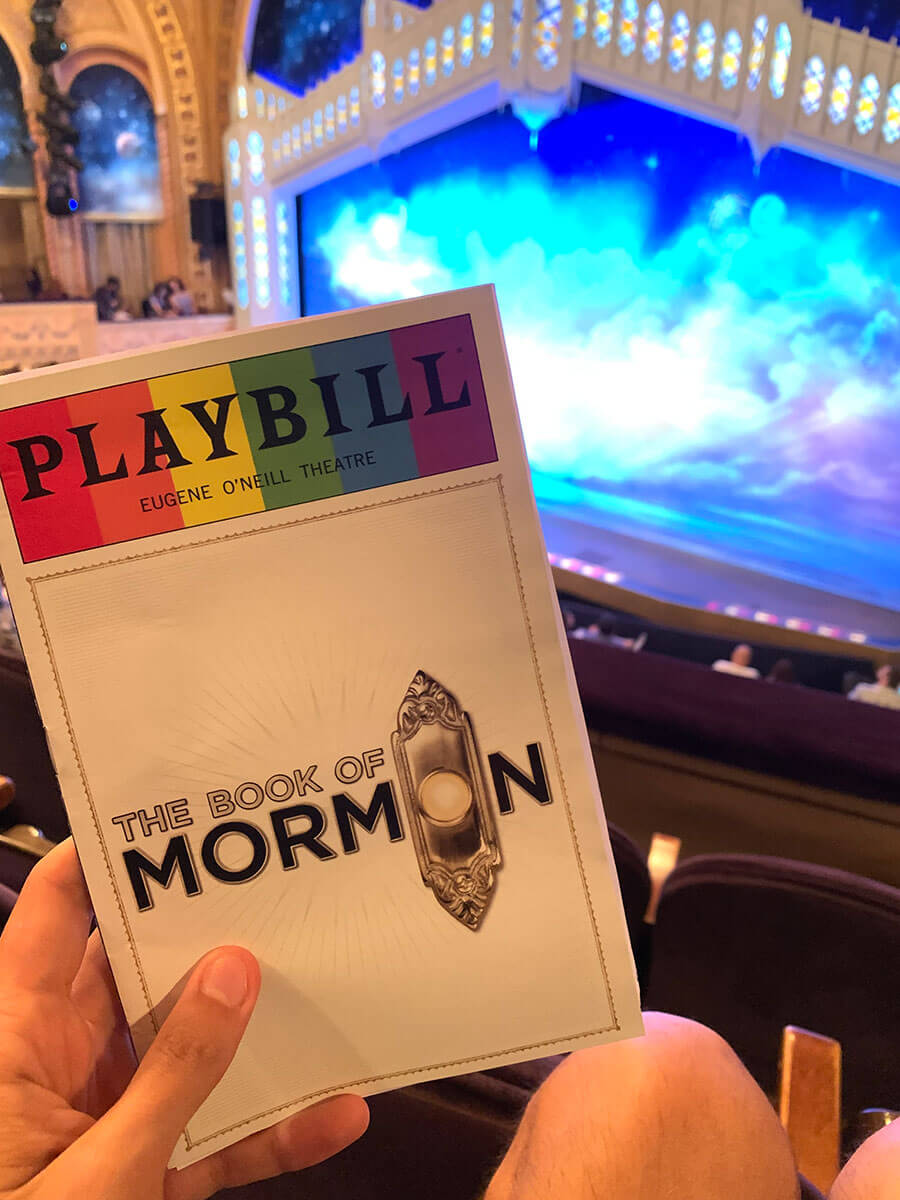 On the 3rd of July, I went to my first ever Broadway show!! It was The Book of Mormons and I had won a ticket through the lottery. I still had to pay for it but it was a flat price and ended up getting a great spot. My honest review about it is that I LOVED IT!!! It was so fun, entertaining, catchy, light and enjoyable. I would definitively rewatch it if possible and would recommend it to anyone!!
Celebrating 4th of July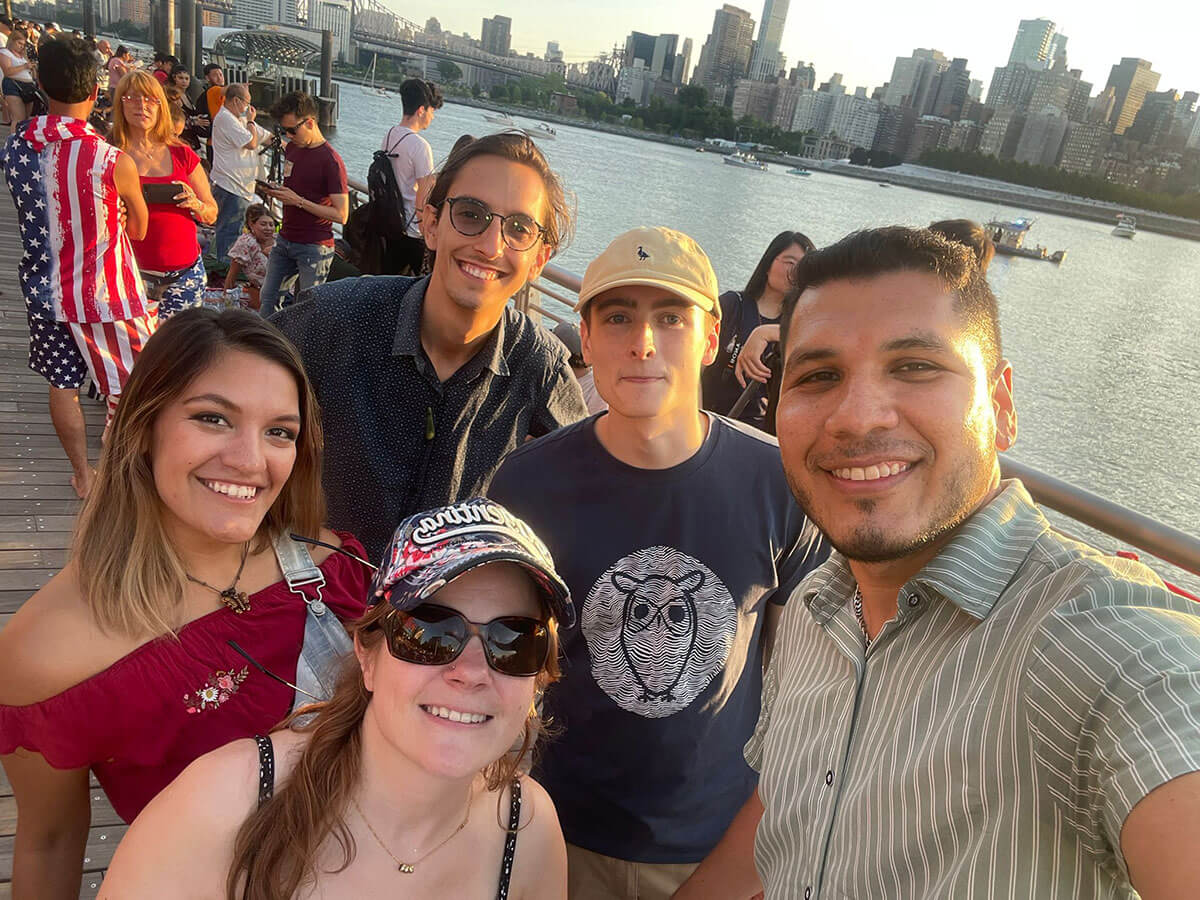 Fourth of July was a truly memorable day. I met up with the people from Couchsurfing at a park in Queens which had a primary view over the skyline and where the fireworks were going to be. Despite the weather being very hot, I got to talk to a lot of different and friendly people, eat nice food, laugh, learn and enjoy one of the best and longest firework shows I've ever seen.
Second Broadway show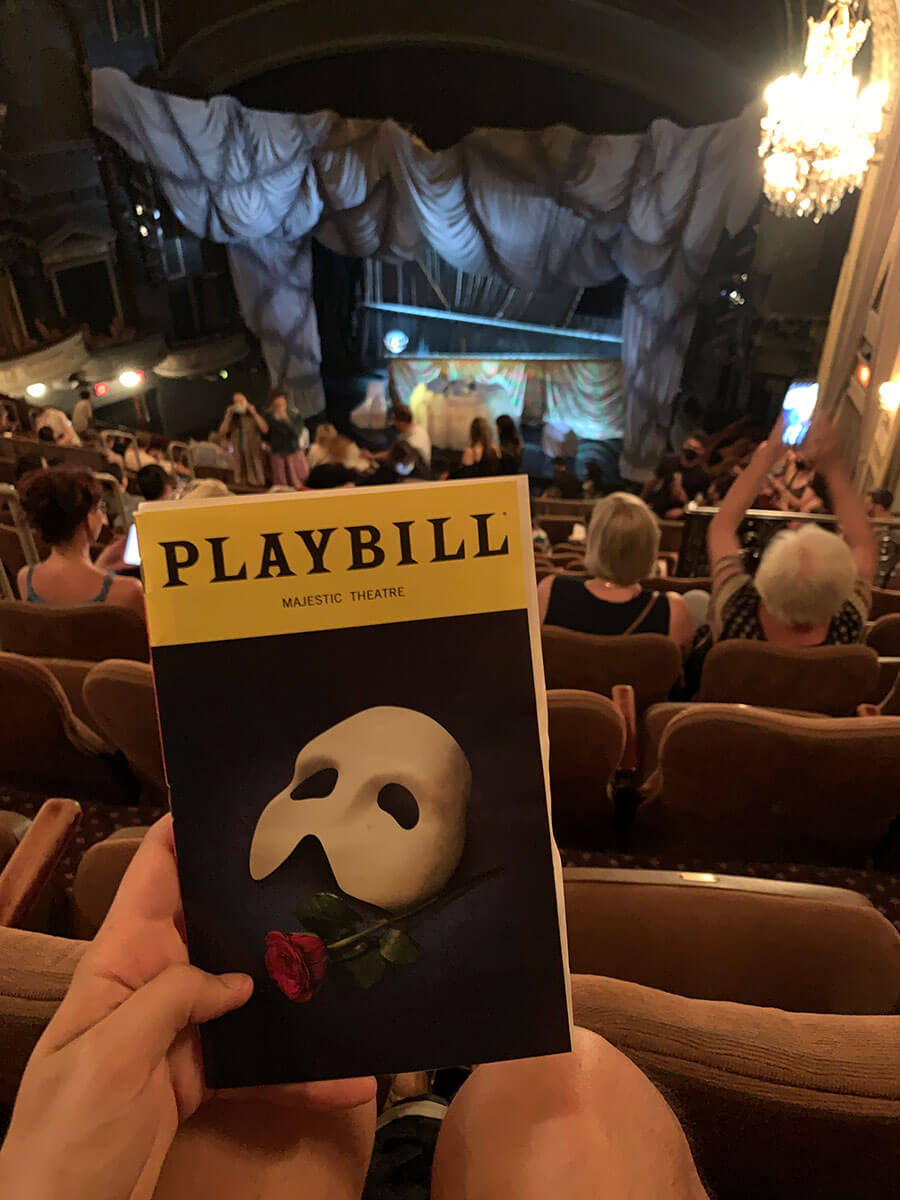 A couple of days later I went to watch the Phantom of the Opera. I knew it was of the most famous and iconic Broadway shows, as well as the longest-running one, so I decided to check it out. I didn't really know much about the story or what to expect and a big reason why I went was that I found a cheap ticket! Overall, I enjoyed it but would not watch it again. Opera-style musicals are not really my thing and I was kinda falling asleep during the show!
Family weekend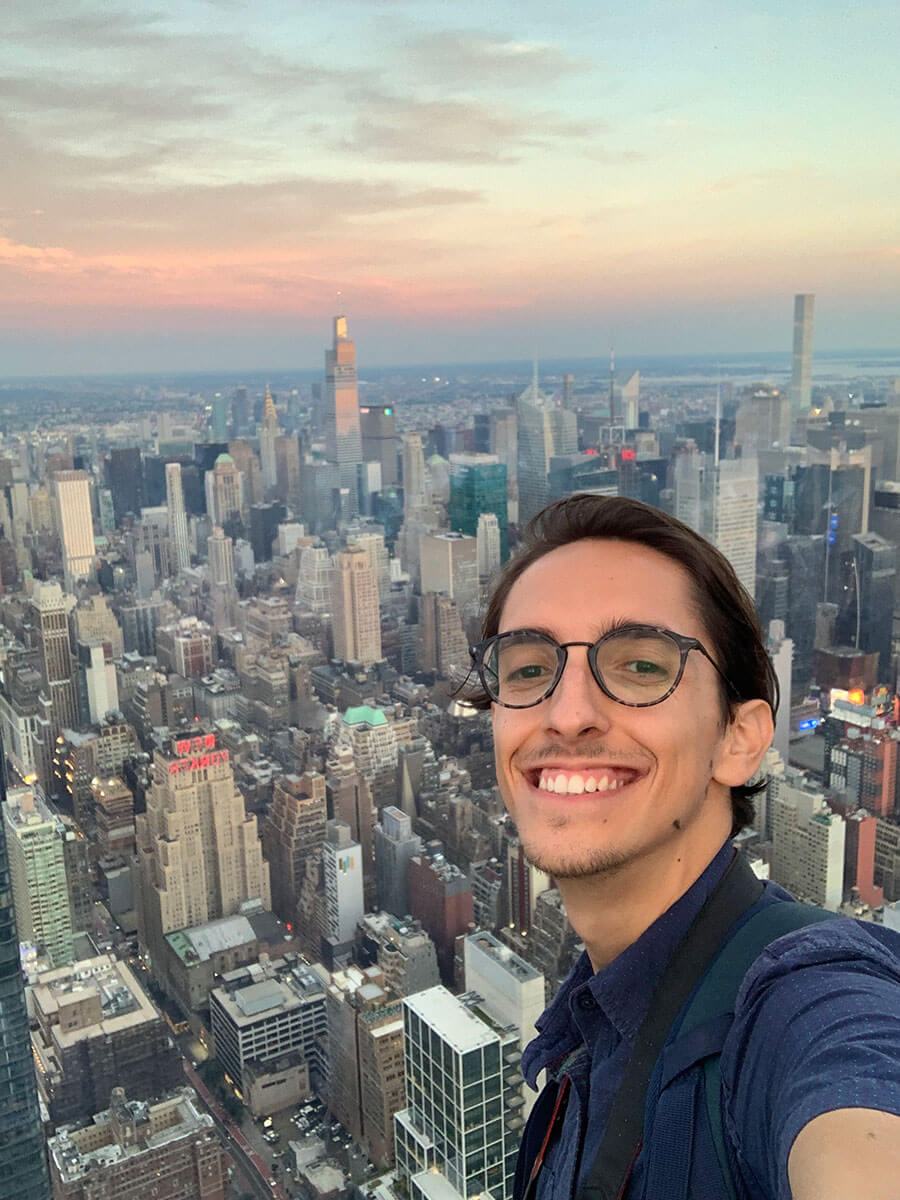 The second weekend of July my brother came to visit me and we walked soooooo much! My legs got to a point that they were leaving my body! Besides this, I really enjoyed spending time with him and we really saw and did a lot. We went up to The Edge which was my first observation deck in NY. Being so up in the air felt very surreal and the view was simply iconic.
We also visited the 9/11 museum which I highly recommend going to as it gives you a very raw and deep insight into that tragic day.
Would you like to know how to visit NYC attractions for a cheaper price? I have a tip! Go on Groupon and buy the GoCity Pass! With this pass you can visit up to 10 different attractions while also saving money compared to buying each individual ticket! Moreover, we managed to get up The Edge at a time when all the normal tickets were sold out!
Going up the iconic Empire State Building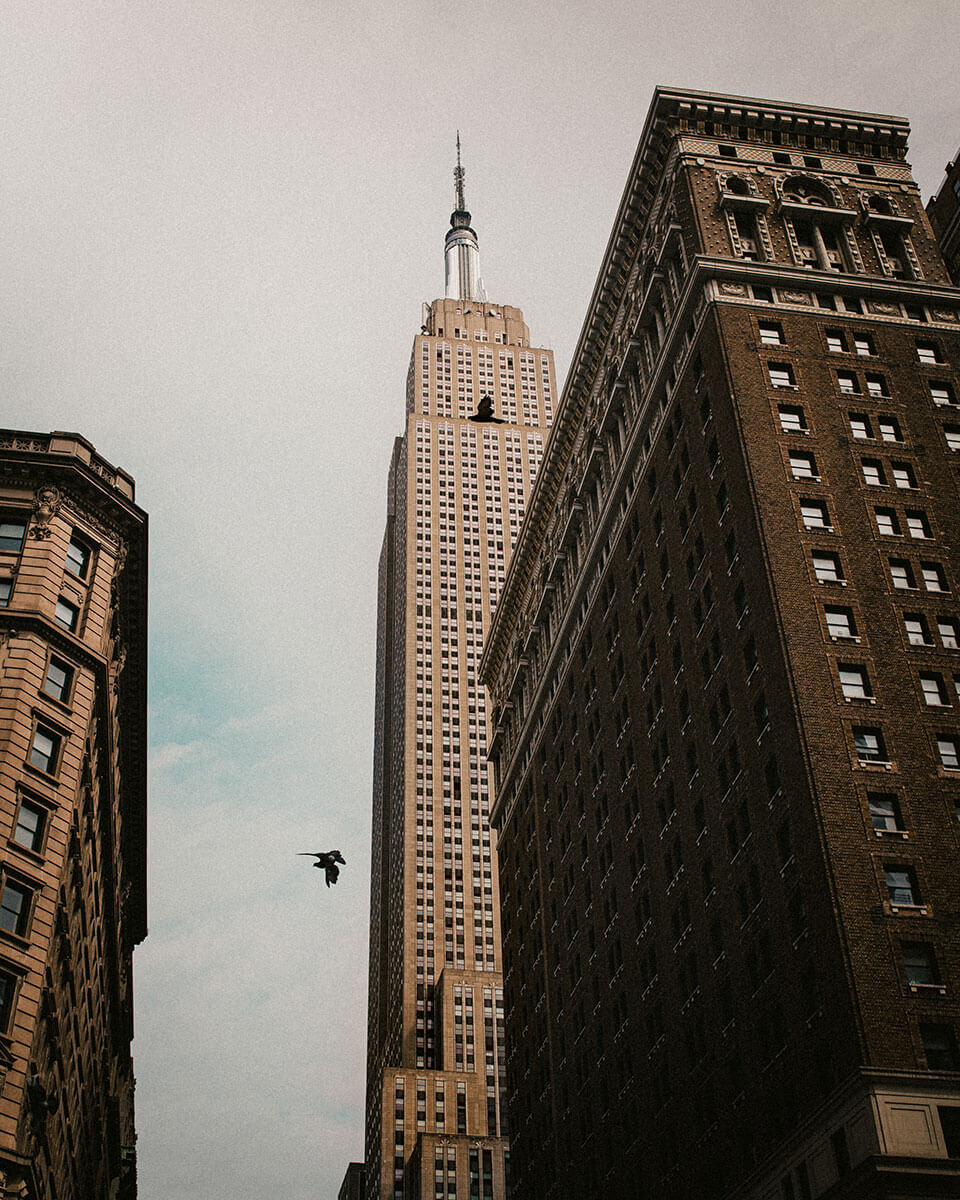 On the 13th of July, I went up to the Empire State Building and I'll never forget the view from there. Personally, I think it's better than the one you get from the Edge. It's a 360 degrees observation deck which means you can see the whole city and beyond. Plus, you are right in the heart of NYC and it was incredible. I spent 4 hours up there, saw the sunset and the city at night and LOVED it.
Exploring Philadelphia and Washington DC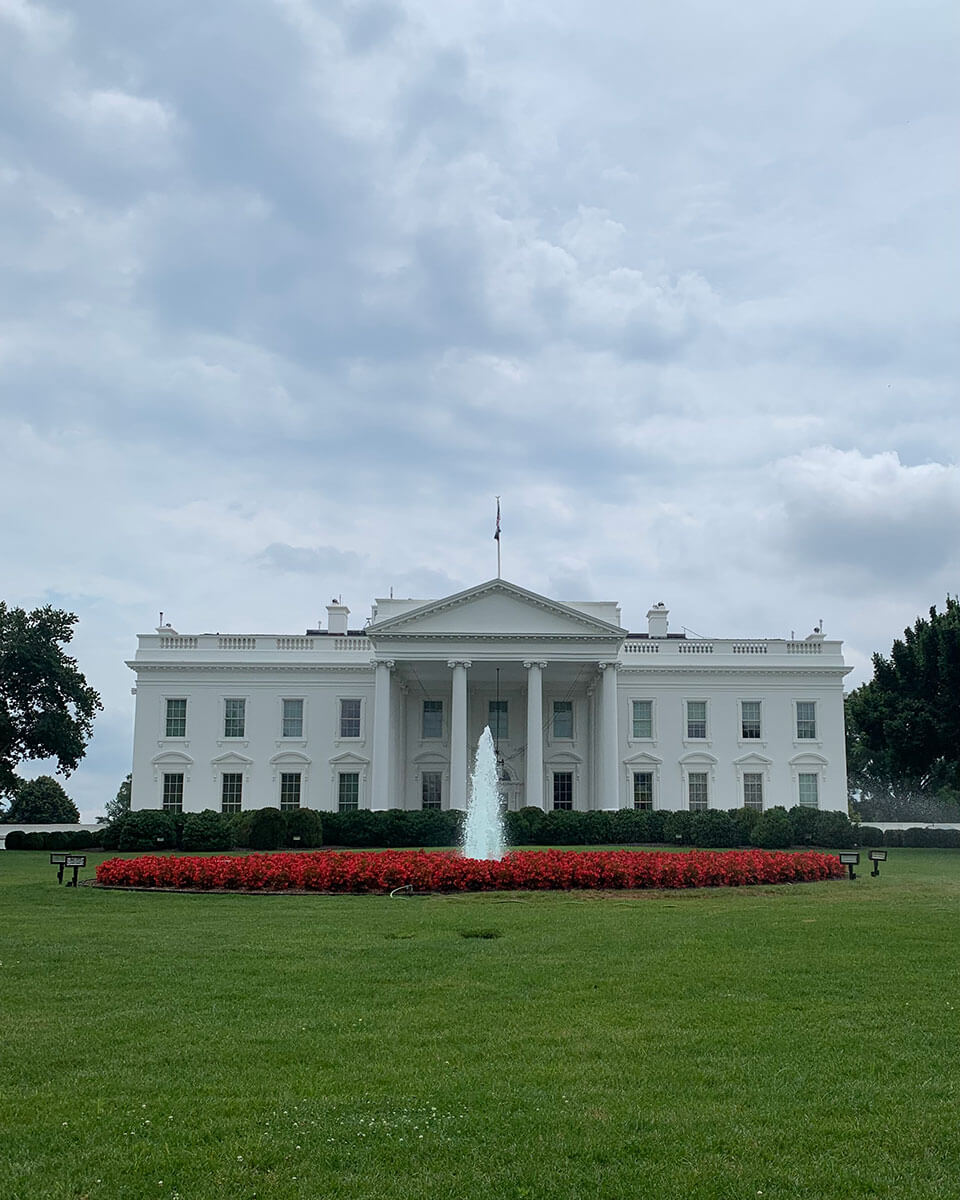 I spent the third weekend of July in Philadelphia and Washington DC with my brother. Saturday morning I took the bus from NY to Philly, met with him and explored as much of the city as possible. I enjoyed learning more about it and its historical importance to the country as this is where the Declaration of Independence was signed. For dinner, we ate at a pizzeria owned by a couple from Sicily who was very friendly and nice and had some great conversations with us.
After it, we decided to stop by a pub where we met a truly wild family! It was the daughter, boyfriend, mum, dad, auntie and uncle. They told us they had been drinking since 9 am (it was 10 pm) and were truly having the best time of their life. The daughter was very nice and friendly while the rest of her family was a bit too much for me but they definitely made the night memorable.
Despite the fact that we only spent one afternoon in Washington DC, we managed to do quite a lot. One thing I loved about this city is the free museums!! All the museums in DC are free and there are so many of them. We visited the Museum of Natural History and the National Archive Museums where you can see the original Constitution, Declaration of Independence and Bill of Rights. Besides this, the city was overall okay but also very quiet and without much of a soul (at least for me).
This weekend trip took place on the 16th/17th of July, exactly one month from when I stepped foot on American soil.
The following days were also filled with interesting events.
Attending the taping of a late show!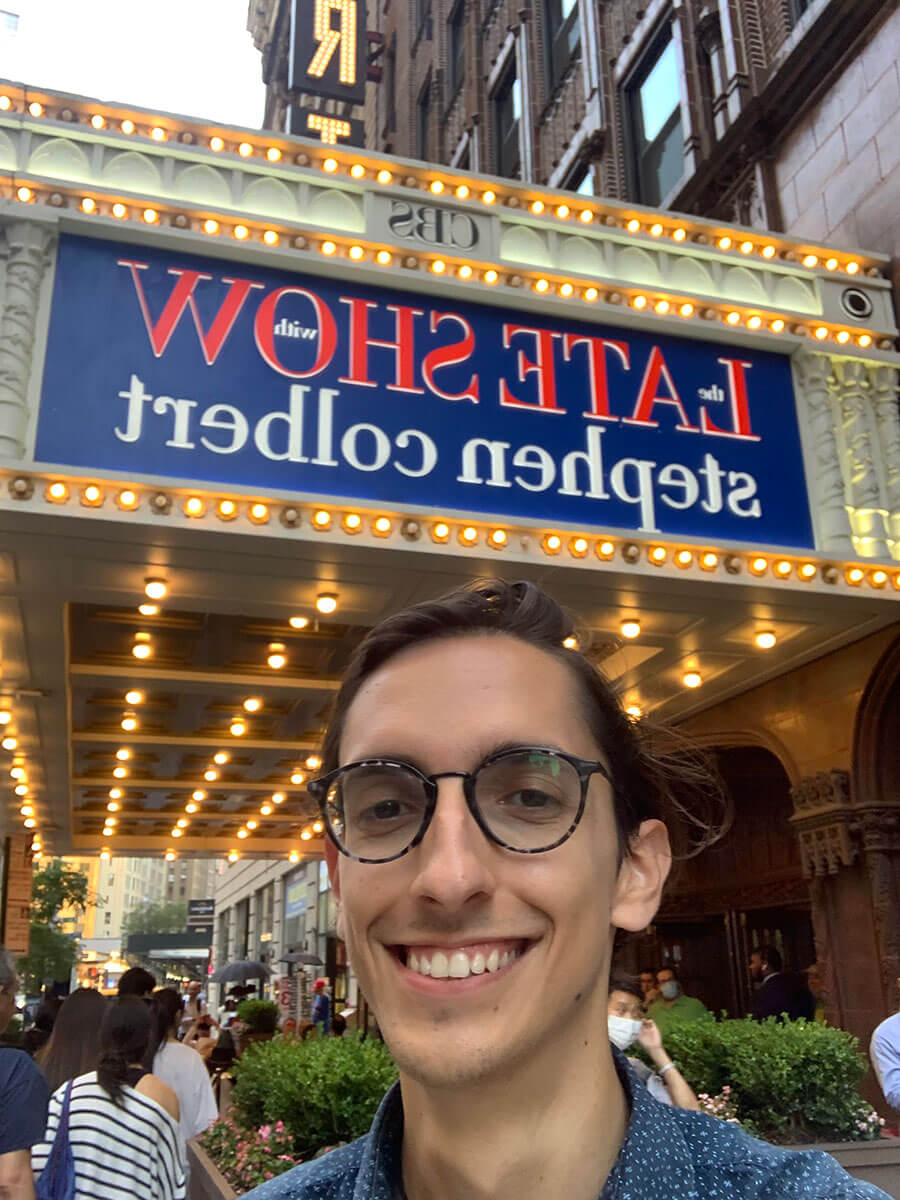 On the 19th of July, I went to see the taping of the Late Show with Stephen Colbert which was such a new and unreal experience. Getting to watch a show without ads and with all the behind the scenes happening right in front of you was so cool.
Attending the taping of a show is usually free and lottery based. If you want to try and get a ticket for the Late Show with Stephen Colbert or Jimmy Fallon or other tv shows here's what you need to do:
Go to the 1iota website (the one that handles most shows otherwise google the one you are looking for)
Select the show, the date and how many tickets you need
Create an account and confirm your request
If you get chosen you'll receive an email asking you to confirm the ticket. I suggest you get there as early as possible ( 1.5 hours before check-in starts) because admittance is often on a first come first serve base. However, you might end up getting a priority ticket. This way you are kinda guaranteed a spot.
The following day I went to my first ever comedy show at a pub. It was free to attend although you had to consume something from the bar. A few of the comedians were very hilarious and it was an overall great night and experience.
Appearing on national tv while watching Macklemore perform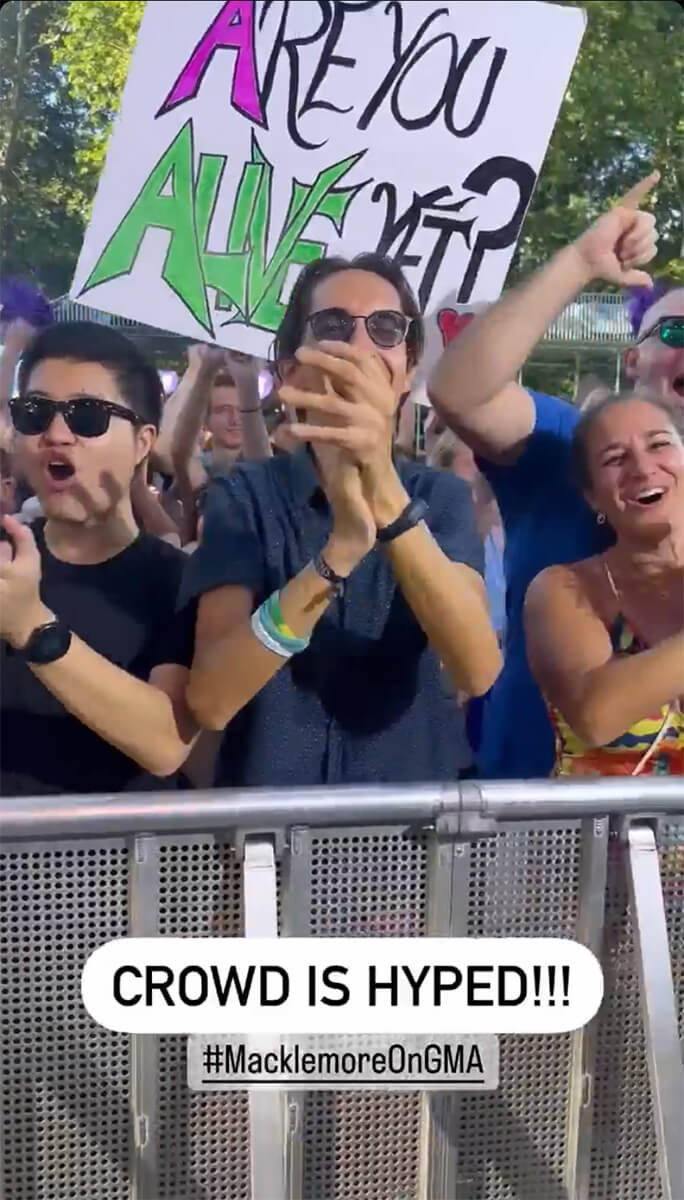 A few days after attending the Late Show I managed to get a ticket for one of the Good Morning America Summer Concerts in Central Park. The ticket was free and through 1iota. The Summer Concerts are a weekly event where every week there is a different singer performing. I ended up getting a ticket for Macklemore and it was INCREDIBLE!
Although the check began at around 6 am (so I got there at 5 am), it was so worth it!! I was in the first row right in front of the stage which also allowed me to appear on national television!!! Macklemore was great and singing his songs live with him made me feel really alive!
These are so far my highlights from this first month of living in New York City. I'm still very grateful for this experience and possibility. It feels mind-blowing to me to think that I've done so many things in such a short amount of time.
Final thoughts about my first month living in NYC
However, I want to say that this time hasn't been all glitz and glamour. Being here by myself and not knowing anyone is tough. I think that the bigger the place is the more lonely it can make you feel. For sure, I'm trying to meet other people and have managed to do so but they are still temporary.
Plus, there's the constant struggle in my mind about what I'm doing and want to do with my life. The never-ending doubts and feelings of wasting my time and not thinking too much about my future. I know that I'm in control of actions and decisions and that it's on me to change this situation and pattern.
I'm aware that I'm purposely choosing to delay this or not think about it because it's easier and less scary.
Despite all of this, I want to think that I'm trying. Every day, little by little and step by step. I'm growing, changing, evolving and learning. I'm capable of changing myself and my life and I'll do it!