The best places you have to visit in the North Island of New Zealand
If you look at some of the previous posts on this blog, you can see a lot of New Zealand related ones! That's because I truly love Aotearoa and also because it's one of the countries I visited most extensively and in-depth. I've already shared the 10 places you have to visit in the South Island, so it's now time to share the 10 places you have to visit in the North Island!
The North Island of New Zealand is where I spent most of my time. Mostly because I did more Workaway and Couchsurfing experiences and also worked for 3 months. However, just like with my South Island post, this will be a mix of popular and less known places.
So, fasten your seatbelt and get ready for this list of 10 places you have to visit in the North Island of New Zealand!
Places you have to visit in Wellington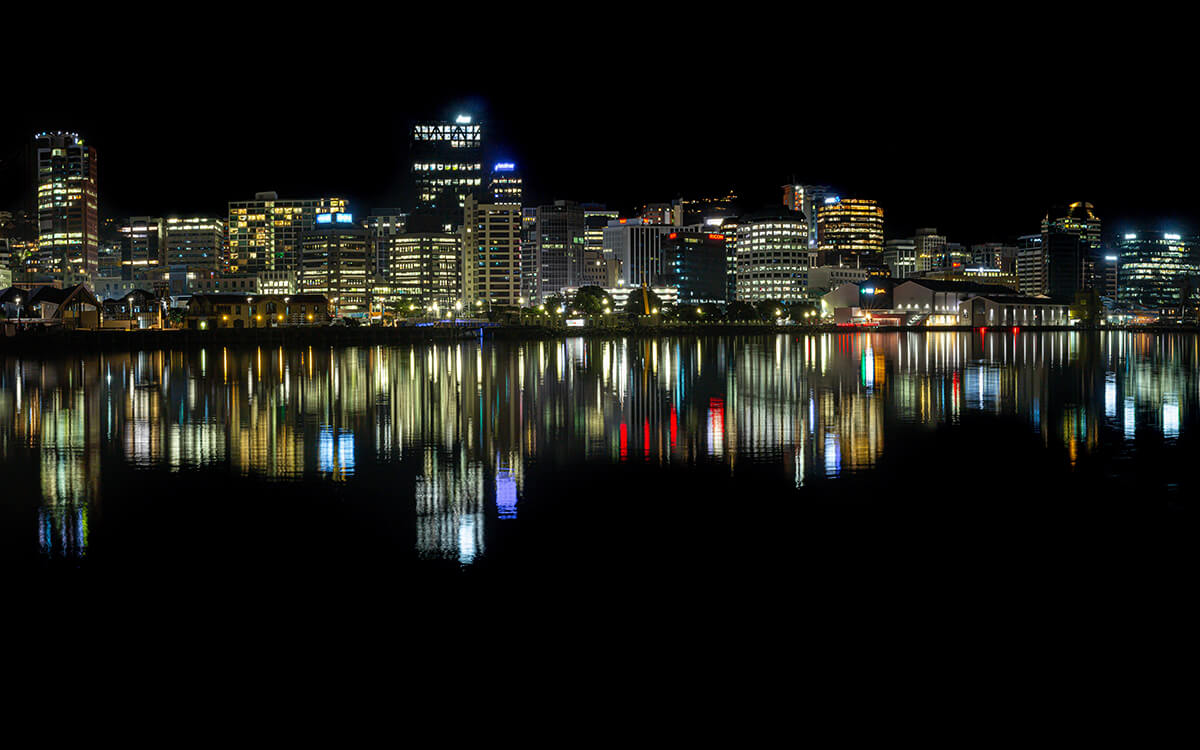 I couldn't start this list of the 10 places you have to visit in the North Island of New Zealand without talking about the country's capital city, aka the windy city!
I really like Wellington! It's a good-sized city which offers you a lot without making you feel lost. Moreover, it's not chaotic, which makes it it's very enjoyable at any time of the day and especially at night.
Parliament House
Being the capital city of New Zealand, Wellington has a lot of historical and important buildings to share. Whether you like politics or not, I'd highly suggest you take the free tour of Parliament House. The building itself is very beautiful and you'll learn lots of interesting facts about it and New Zealand's politics.
Moreover, you can also assist at question times when the Parliament is on. I only did it to see Jacinda Ardern in real life!
Te Papa
The museum of New Zealand, also known as Te Papa, is truly a must-do! First of all, it's totally free (charges only apply to some short-term exhibitions or activities) and it offers an extensive collection of both permanent and temporary exhibitions. Along with lots of areas where you can learn about Maori and New Zealand history. I went there a couple of times and would go again over and over.
My favourite exhibitions were Te Taiao which celebrates New Zealand's natural environment and the Gallipoli exhibitions (this last one is on until the 25th of April 2022).
Wellington's Gardens and Parks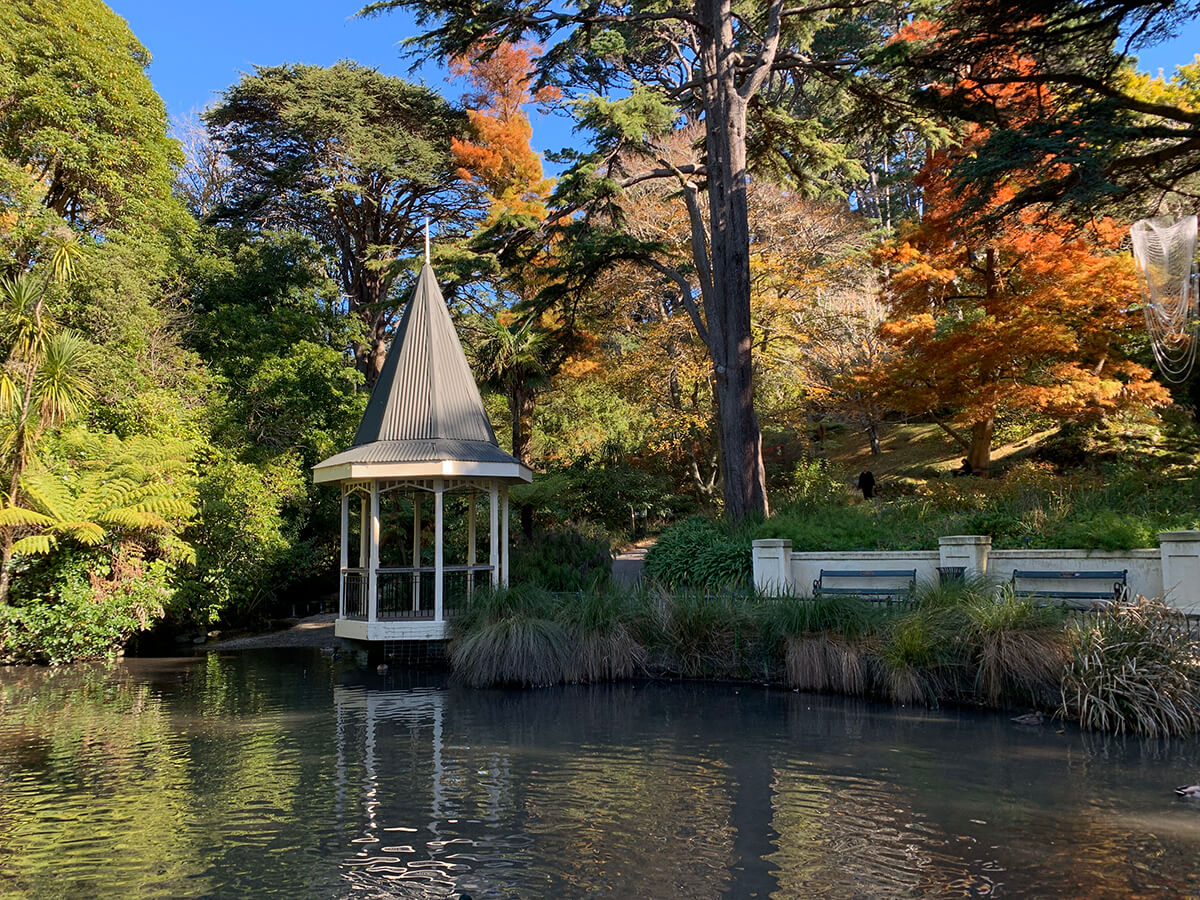 Wellington Botanical Gardens are perfect when you want to take a break from life and surround yourself with Mother Nature. Also, if you want to see some Glowworms for free, you can find some here!
To find the Glowworms at Wellington Botanical Gardens, simply access the gardens, at night, through Glenmore St, pass the Duck Pond and go straight. From there, you can find them on the walls on the path leading uphill.
You can use this map and follow the green path number 8. During the day, you can also catch the cable car to head back into town.
Mount Victoria Lookout is also a great place to explore and visit. It can be a bit tough to get to the top of it, as it's uphill and the path is pretty uneven, but the view from there is worth the hassle!
Mount Kaukau
Although it's not technically in Wellington city, as it's in Johnsonville, Mt Kaukau is one of my happy places when in New Zealand. I spent so much time there and it's a pure gem.
There are many hikes to do (they are very easy and not long) and, when the day is clear, you can see the South Island from the top of the mountain!
Lake Wairarapa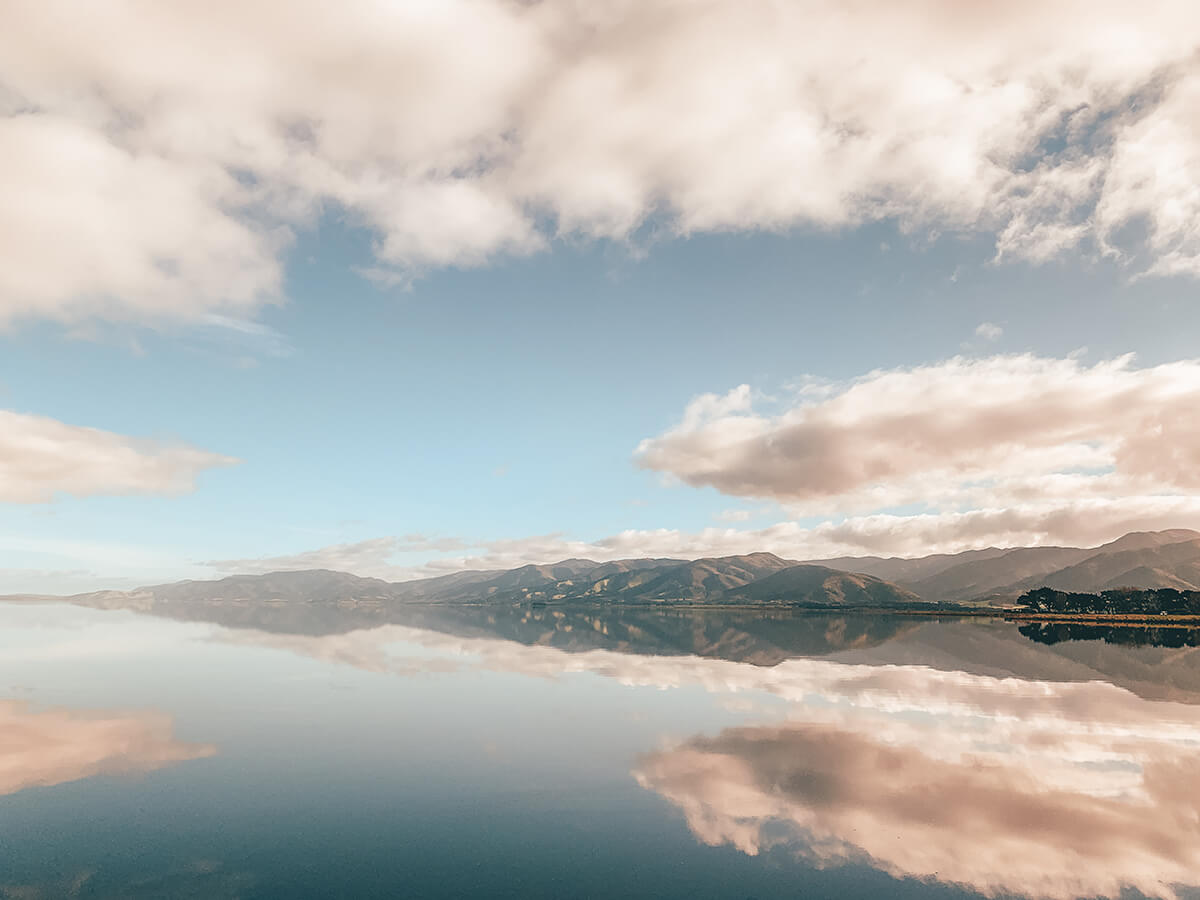 Located roughly an hour from Wellington, Lake Wairarapa is great for a day trip or even to have a picnic at. Swimming is not encouraged though.
Places you have to visit in the Taranaki region
Mt Cook on the South Island has a portion of my heart while Mt Taranaki in the North Island has another one! I love this mountain and the whole area so much and would go back at any moment.
That's why I could not miss adding it to this list of the 10 places you have to visit in the North Island of New Zealand!
I spent a total of 3 weeks here and literally cried when I left. It really surprised me when my Workaway hosts told me that not many tourists stop by here. If you can, please do stop by Mt Taranaki, explore it and let it amaze you with his beauty and magic.
In addition to this, read his Maori story and let it convince you:
Mount Taranaki was formerly known as Pukeonaki and it was located near Turangi with Ruapehu, Tongariro, and Pihanga.
He and Tongariro both loved Pihanga and fought over her. The battle was extremely intense but Taranaki lost.
He angrily wrenched his roots from the ground and left the other mountains, carving out the Whanganui River, before he settled beside the mountain range Pouakai, where he could still admire his beloved Pihanga.
Mount Taranaki is also known as the crying and shy mountain because he is often covered by clouds. When that happens, it's said that he is crying for having lost Pihanga and tries to hide it from her.
You can easily do some daily hikes or some overnight ones. Don't forget to respect it as it's a sacred place for the Maori people.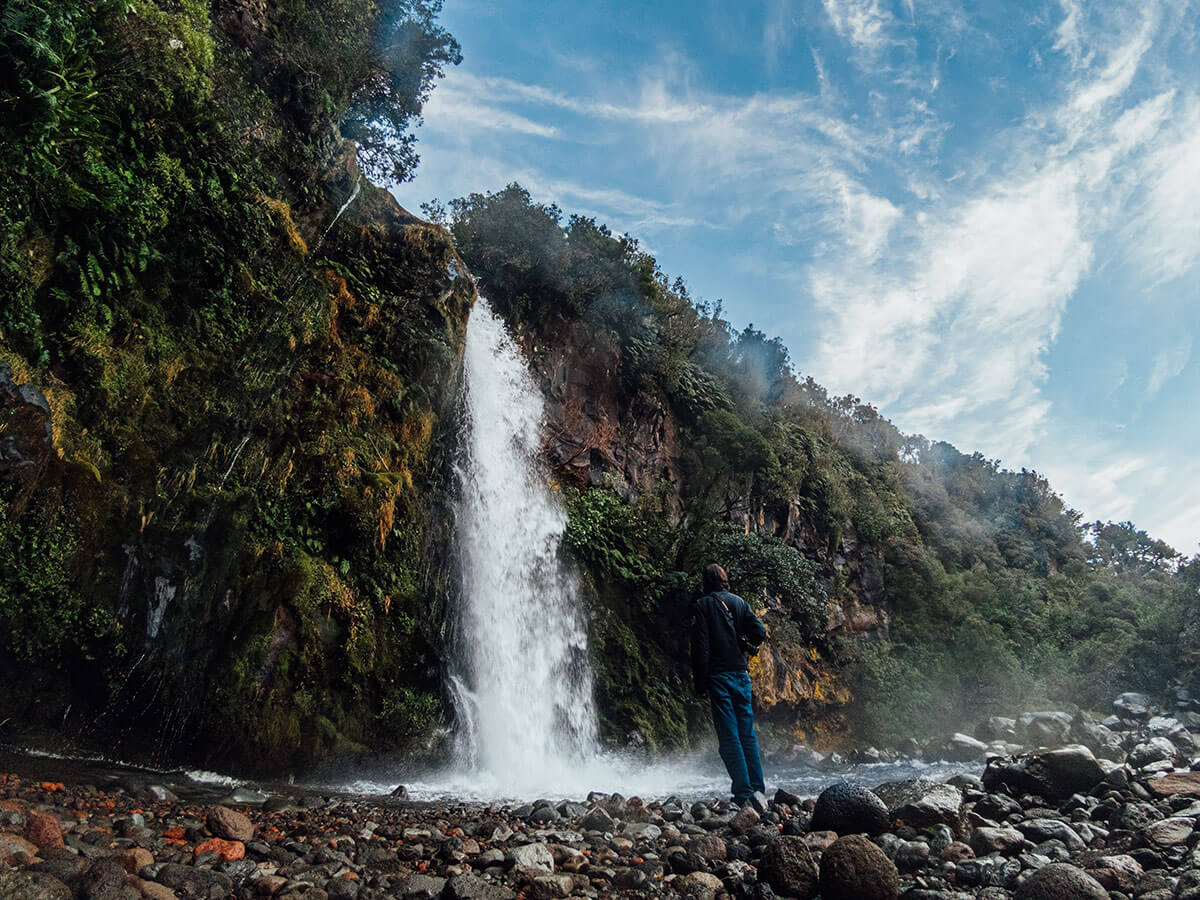 If you want to do some Workaway in this area, a fantastic experience I can suggest you do is helping at Taranaki Retreat! You won't regret it!
If you do go there, say hi to the whole family for me and give a pat to all the animals!
Wait Beach
This is the first beach I stopped when I got to this area. What I liked about it is the fact that its landscape changed daily. One day it was calm and relaxing and the next day there was huge debris coming from who knows where!
Also, collect some of its black sand, get a magnet close to it and have fun! Due to its high iron content, the magnet will attract the sand.
New Plymouth
New Plymouth is the main town in the Taranaki area and it has lots to offer.
From long walks along the ocean, beautiful beaches, interesting museums and secret places to see Mt Taranaki from, you will find something perfect for you!
Pukekura Park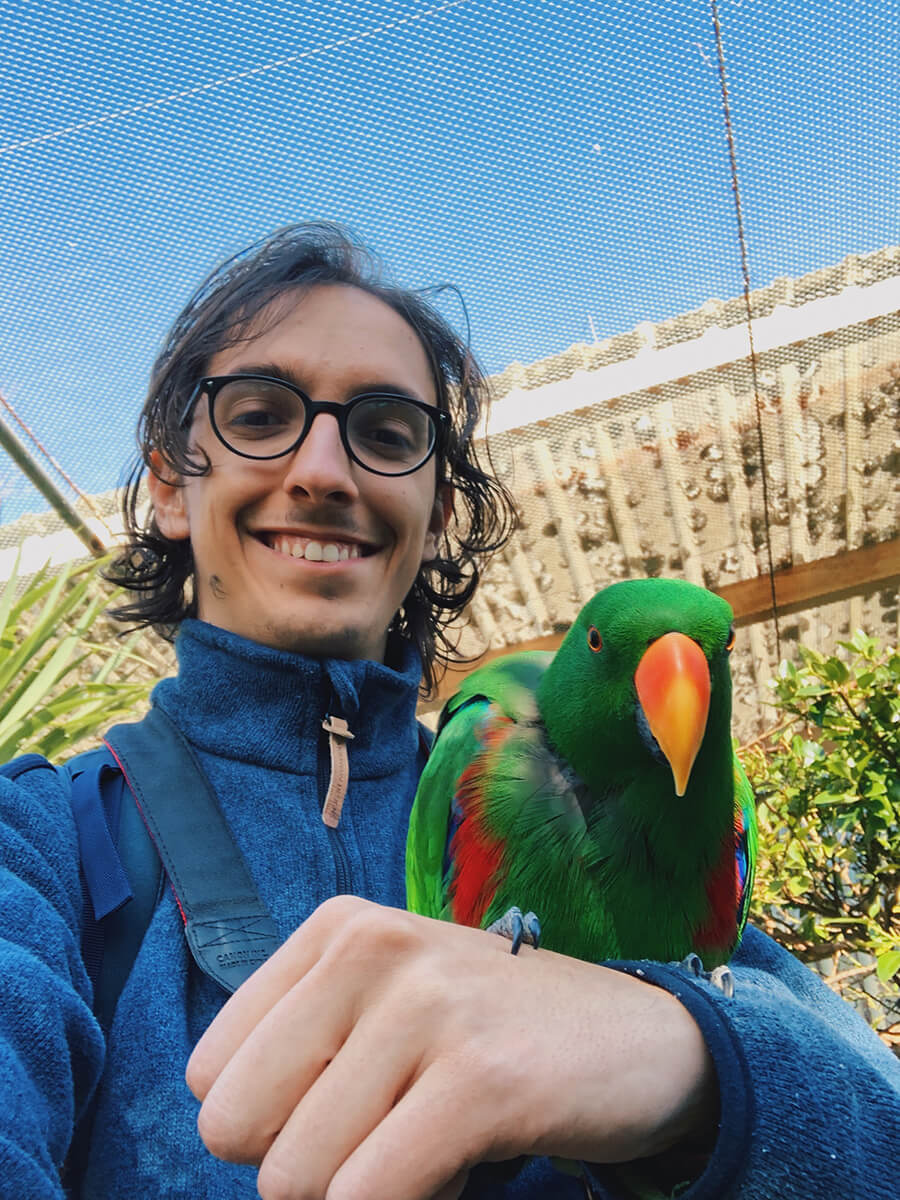 Stop by the Pukekura Park where you can enjoy not only a beautiful park but also fountains and waterfalls controlled by you, a fernery and display house and a free small zoo with many beautiful animals to admire. You can easily spend half or even a full day there so take some food with you and don't rush.
Puke Ariki Museum and Govett-Brewster Art Gallery and Len Lye Center
If you like to dive into art and culture, these museums won't disappoint you!
Puke Ariki is totally free to visit and has many exhibitions on display ranging from natural ones to historical and contemporary ones.
Govett-Brewster Art Gallery and Len Lye Center is a contemporary art museum that displays many installations created by Len Lye. Len Lye was famous for his films and kinetic sculptures such as the Wind Wand that you can see in New Plymouth.
Enjoy Mt Taranaki at sunrise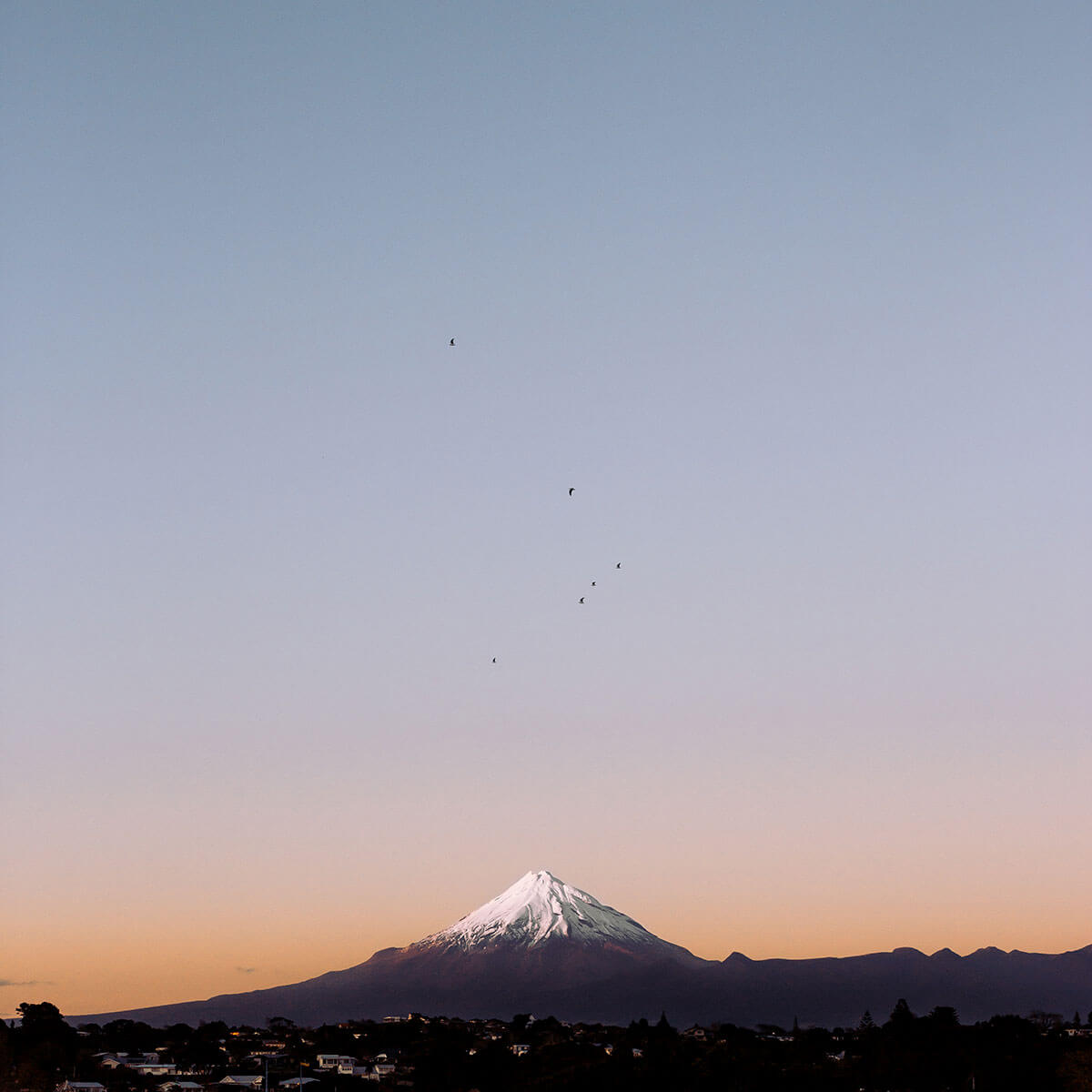 If you want to start the day beautifully, get to Clemow Rd by sunrise and enjoy the view. From here, you will be able to see Mt Taranaki without any distractions while he is being lit by the soft light of the sun. And, if you are lucky, you might be able to see it without any clouds covering it!
Paritutu Centennial Park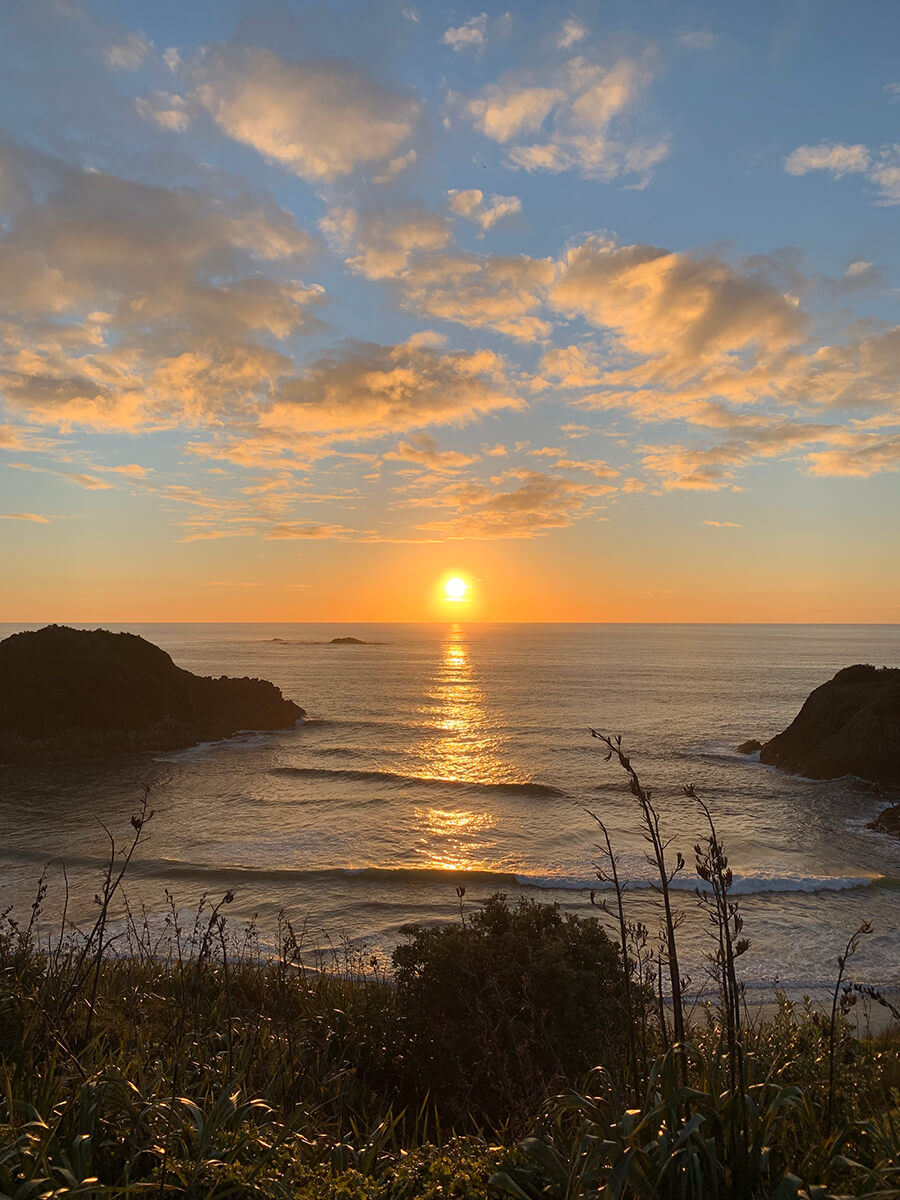 Paritutu Centennial Park is a great stop for sunset. This park overlooks the ocean and a beautiful golden beach. There's also a mountain you can climb to have an even more breathtaking view of the ocean!
Places you have to visit in the central North Island
Tongariro Alpine Crossing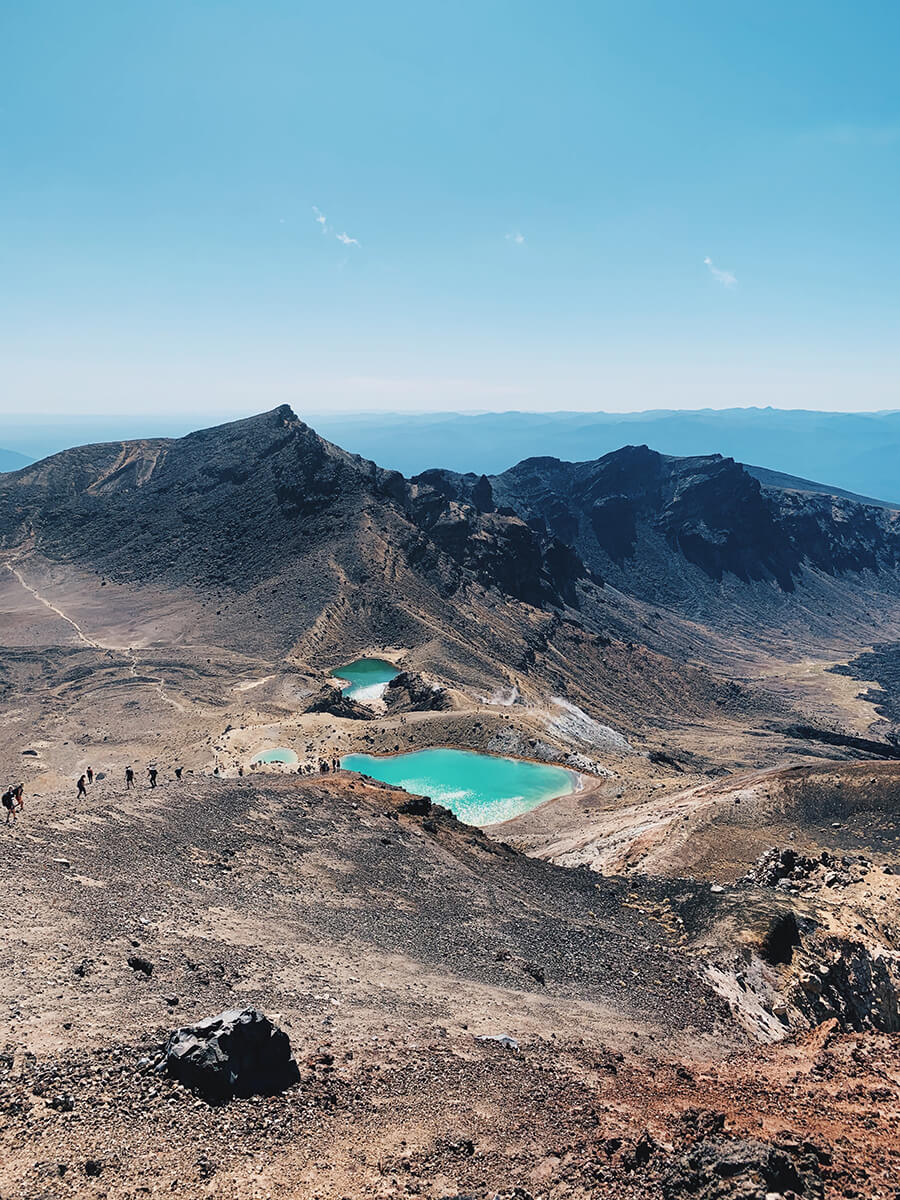 Probably one of the most famous and loved hikes in New Zealand, the Tongariro Alpine Crossing is a popular stop when in New Zealand.
Don't let its 20km length scare you though as this hike is not too challenging. The very unique and grand landscapes you see and the energy you feel while exploring it will be unforgettable!
I did it in early summer and the weather was perfect, however, you can also do it in winter but you'll need a guide and proper gear so you can do it safely!
Lake Taupo
Lake Taupo, New Zealand's biggest lake and a massive caldera that was formed after one of the most violent volcanic explosions ever recorded!
While here, stop by the Huka Falls and enjoy their fast and powerful current that has an average volume of water flowing through of around 220,000 litres per second!
If you want to relax in some free and natural hot water pools, stop by the Otumuheke Stream hot pools located at the Spa Thermal Park.
Get there early as they are a popular destination!
Rotorua
Also known as the smelly town, Rotorua is famous for its geothermal activity and the high concentration of sulphur in its waters which creates the unique smell. Personally, it didn't bother me and I enjoyed it but you also get used to it fairly quickly.
Whakarewarewa Village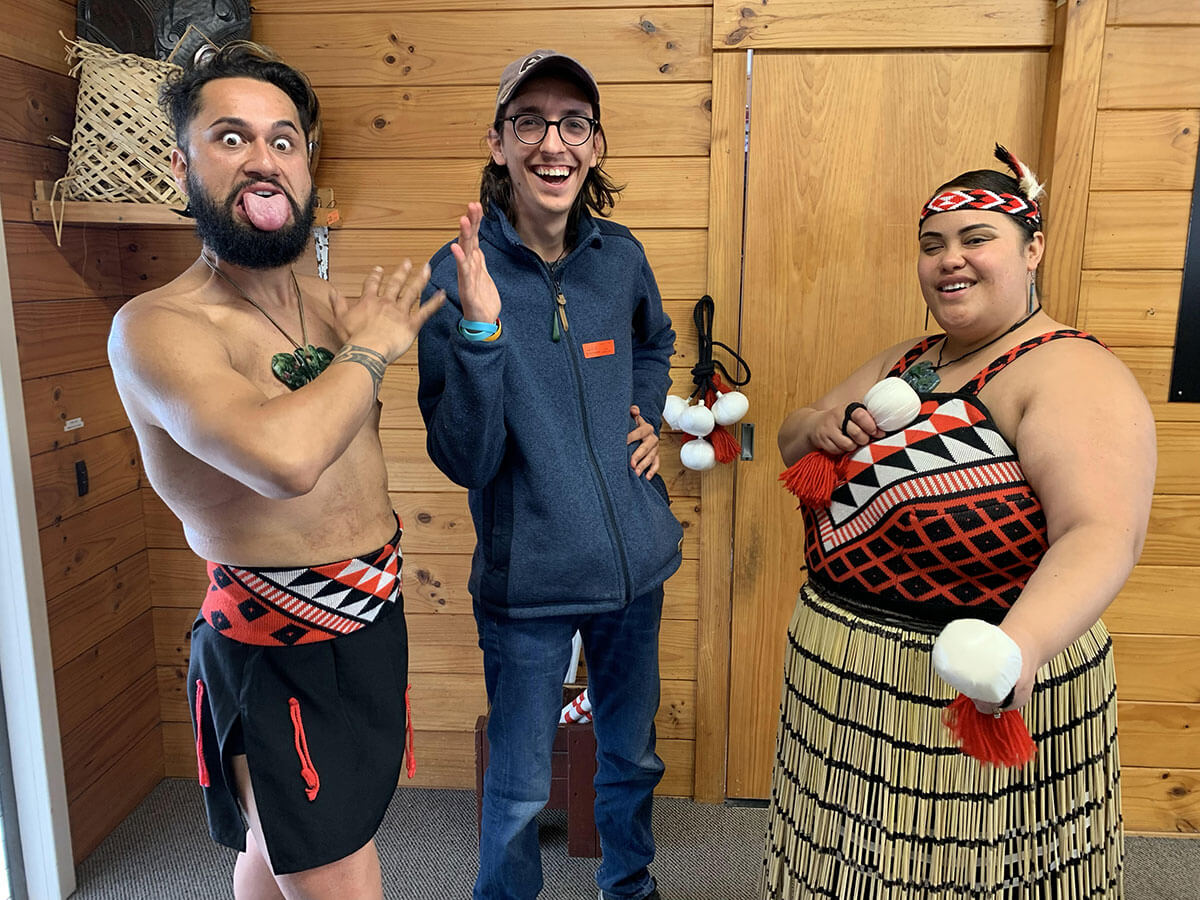 New Zealand's only living Maori village, Whakarewarewa is perfect if you want to learn more about and see how Maori people live.
While visiting it, you will learn about the geography of the place along with being able to try some food cooked in the geothermal waters. Try to get there for the traditional Maori dance show daily at 11:15 am or 2:00 pm!
If you are looking at places to stay in New Zealand, check out my list of the Best hostels in New Zealand for solo or budget travellers.
Also, don't forget to check my guide on how to explore New Zealand on a budget so you can visit all these places while also saving money!
Places you have to see in the Bay of Plenty
Located on the eastern side of the North Island, the Bay of Plenty is worth a visit. Some people say that this area has its own climate, usually sunny and warm, and it didn't disappoint me while I was there.
Besides Tauranga, the rest of the Bay of Plenty is often skipped by many tourists, which is a bit of a shame. That's why I wanted to add it to this list of places you have to visit in the North Island of New Zealand.
Opotiki
Whenever I said to Kiwi people about my experience in Opotiki, they either asked me why I went there or didn't even know where it was. To be fair, there's not a lot to visit in town, but its beach and surroundings are just beautiful.
Opotiki Beach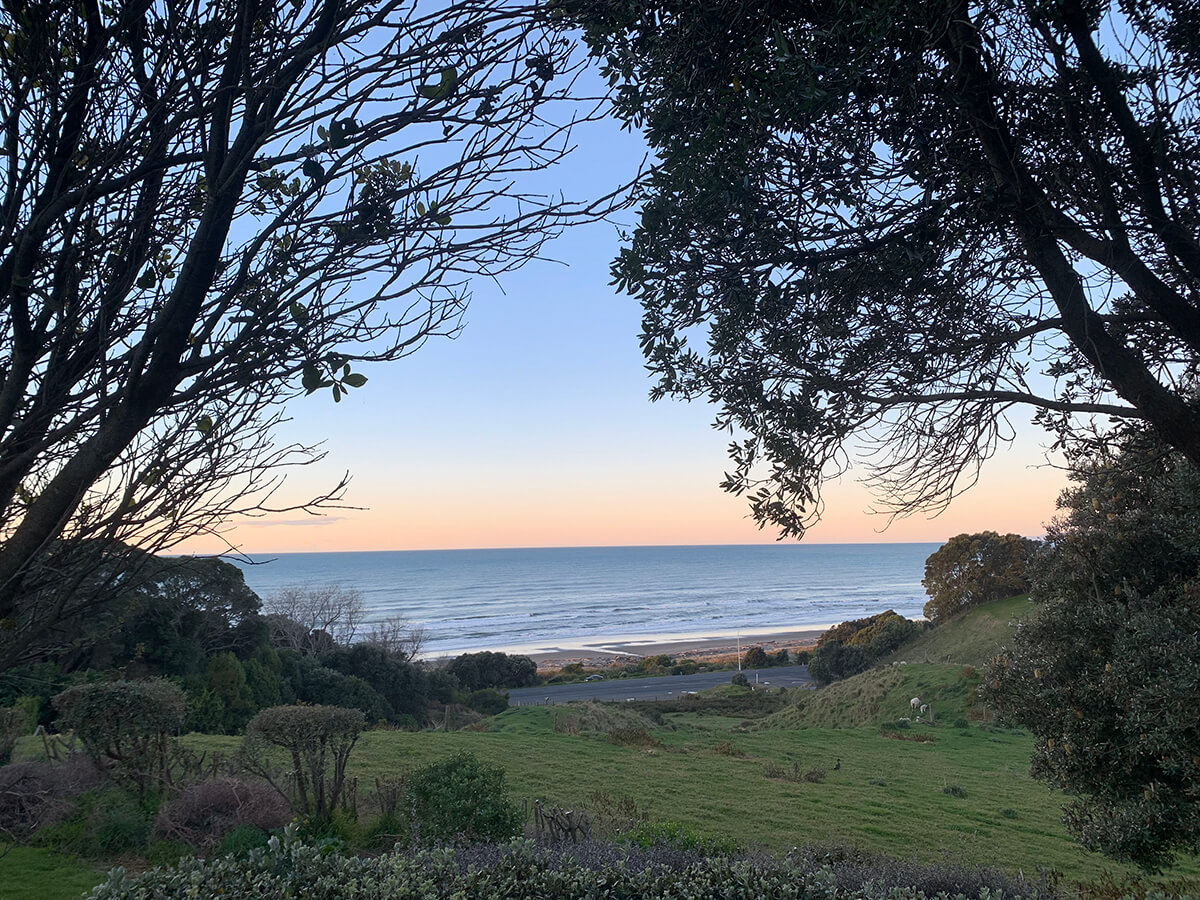 I did Workaway on a house overlooking the beach and every day I'd go there for a walk and I would often have it all to myself. An endless stretch of white sand where the only sound you could hear came from the ocean.
Hukutaia Domain
One of Opotiki's main attractions, the Hukutaia Domain is a 5-hectare reserve full of rare and engendered plants. The star of this reserve is a giant Puriri Tree estimated to be between 2000 and 2500 years old. It's a highly sacred tree for the local Maori Iwi because it was used as a resting place for the bones of their dead.
Places you have to see in Auckland
Now we've come to the one and only Auckland. New Zealand's biggest city and the starting point of most of the people coming into the country.
Just like with any big city, many people love it while many others hate it. However, this list of the places you have to visit in the North Island of New Zealand wouldn't be complete without mentioning it!
Auckland is very spread out so it might take you a while to get to your destination, but this city still has its charm.
If you are interested in a more in-depth guide on Auckland, let me know and I'll work on making it happen! For this post, I want to share with you a couple of my favourite places in Auckland.
One Tree Hill
This was my backyard while living in this city. What I loved the most about it, and also found very unique, is that One Tree Hill is both a park and also a working farm!
So while you walk around enjoying the sound of nature, you can easily find cows or sheep chilling and enjoying their time. They are located in separate areas of the park but I truly loved seeing them and patting them.
From the top of the park, you can easily see the city and this is also a great spot for New Year's Eve as it doesn't get too crowded.
Piha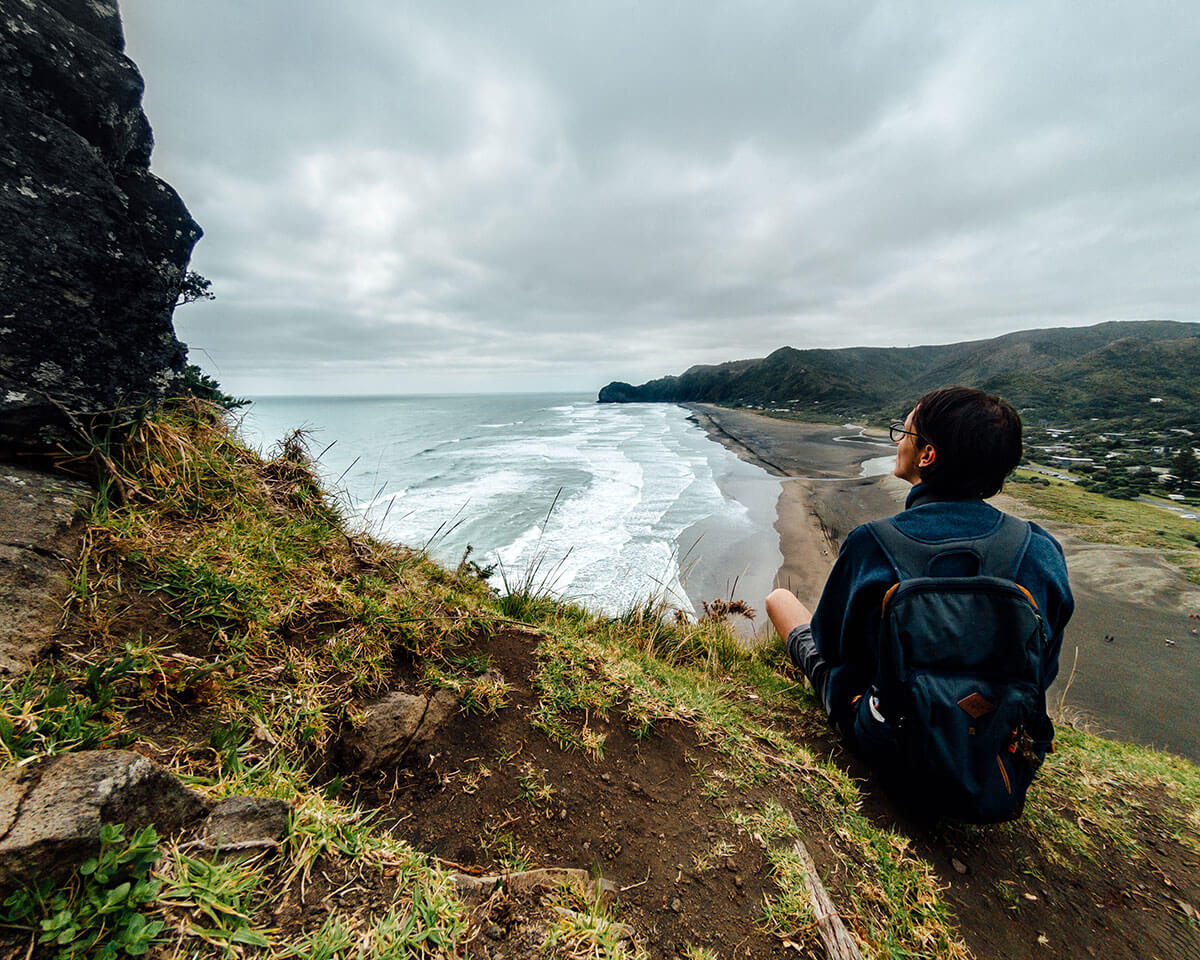 Located on the West Coast of the island and only 40km from Auckland, Piha is one of the most famous beaches in the country and also one of the most dangerous in the world. Currents can change very quickly and unpredictably and it can be challenging to escape them.
Although it can be a dangerous beach, you can still swim safely in it. Just don't go too far in and try to swim where there are other people around.
Besides this, Piha is stunning. Even if you just sit on its deep black sand or climb the Tasman Lookout, you won't get disappointed by it!
Places you have to visit in Northland
Also known as the country's sunny region, Northland has more of a relaxing and holiday kind of feeling to it. If you are looking for lots of nature, white sand, blue water and more peaceful locations, then check out Northland.
Matapouri to Sandy Bay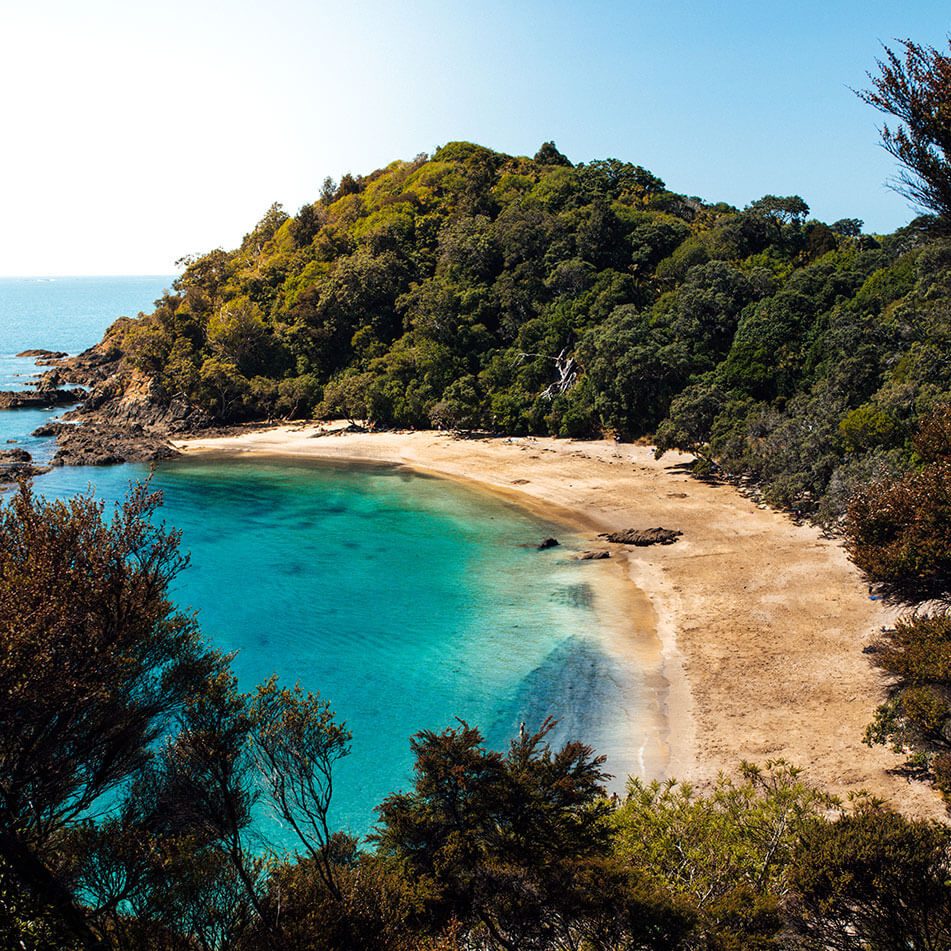 I can still remember vividly this walk. Especially because it's stunning! Matapouri Beach is perfect for a wide range of people as both the weather and the ocean are usually warm. However, it can get very busy.
What I suggest you do is the walk from Matapouri to Sandy Bay Beach. You will be able to see many different landscapes and beaches that might be more appealing to you. Either way, it's still a walk I recommend to anyone.
On the way there, stop by Whangarei Falls if you can. It's a great stop for a picnic along with looking very impressive!
Paihia and Russell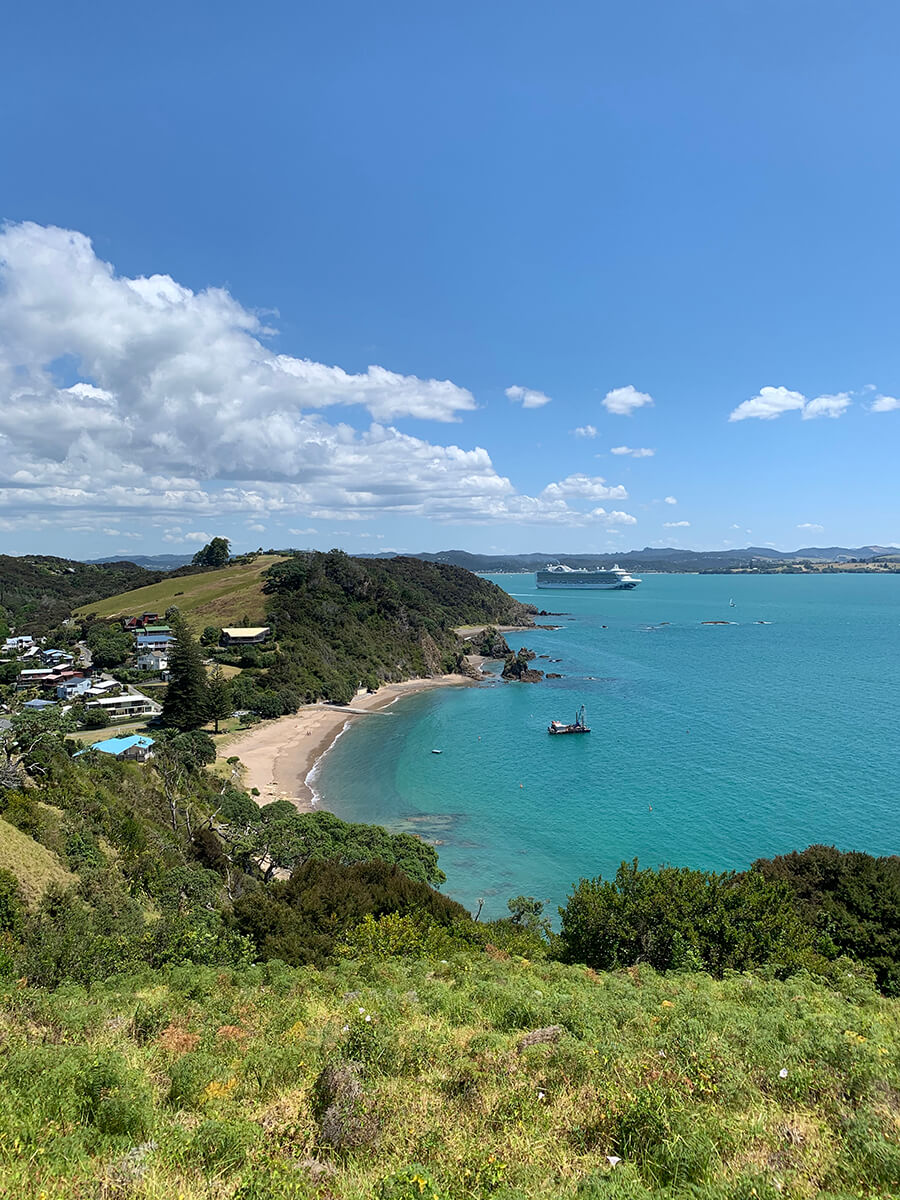 Both located in the Bay of Islands region, they are a gateway for many backpackers, surfers, nature lovers or anyone who wants to escape the business of life.
You can easily move between Paihia and Russell through a quick boat ride that usually costs around NZ$13.
In my opinion, Paihia is great for backpackers, young tourists or budget travellers. If you want more peace and quiet both during the day and night, Russell would suit you better. However, they are both equally worth a visit.
While in Russell, check out Oneroa Bay Beach or Topeka Point Beach and have a swim there.
Cape Reinga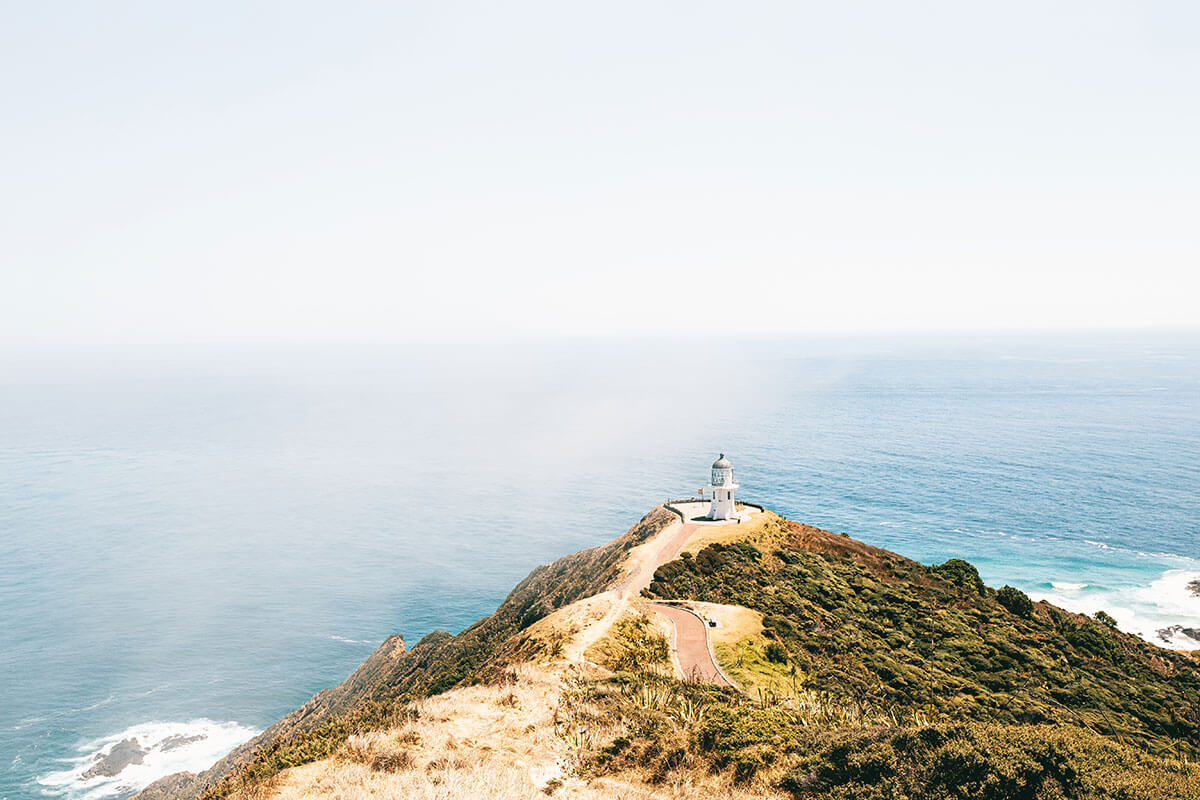 I couldn't end this list of the places you have to visit in the North Island of New Zealand without talking about Cape Reinga, the northernmost point of the country.
When I got there, everything felt really magical and spiritual. Just like with many of the places mentioned above, Cape Reinga is extremely important to all Maori people. This is the last place where the spirit of the dead travel to before getting to Hawaiki, Maori's people original home.
I would highly suggest you get there as early as you can because it can get busy very quickly. You can either drive, hitchhike or take a tour. I went with the last option and truly enjoyed it! We also drove on 90 Mile Beach and did some sandboarding.
This is the tour I went with and it's a great value in terms of price and experience (not an affiliate, I genuinely enjoyed it).
When you get to Cape Reinga, take a breath, listen to the sound of the ocean and admire the endless beauty of the ocean ahead of you.
Final thoughts
I hope you enjoyed this list of 10 places you have to visit in the North Island of New Zealand! I enjoyed writing it as it made me remember so many incredible places and adventures and helped me appreciate them more. So, for this, I want to thank you!
This is just a small list of the many breathtaking places that not only the North Island but the whole country, has to offer. So, feel free to write in the comments your thoughts about them and, also, your favourite places in New Zealand. I'm looking forward to reading and adding them to my bucket list!
Pin it for later!