10 places you have to visit in the South Island of New Zealand
If you are looking for a slice of heaven on Earth look no further than the South Island of New Zealand! Thanks to its unique landscapes, hikes, endemic wildlife and laidback people, you definitely don't want to miss exploring it! I spent 1.5 months visiting this island and can't wait to get back there soon. On this post, I want to share with you 10 places you have to visit while exploring the South Island of New Zealand!
The places below are my favourite ones in the South Island. It's a mix of popular and less known ones which will make you fall in love with this country!
Places to visit on the East Coast of the South Island
Oamaru
Let's start this list of 10 places you have to visit in the South Island with a less known town. Located between Christchurch and Dunedin, this coastal town is not as popular as other places on the island but it's so worth a visit. If it wasn't for Couchsurfing, I probably would not have stopped here.
Once you get to this town, you might question if you are still in New Zealand or not. It contains over 70 historic buildings and their style makes you think like you are in Europe. Most of them are built using the Oamaru stone which is a particular type of limestone found in this area.
Along with the beauty of the town, the people are some of the most unique I've ever met. Once you enter some of the shops or galleries in town, you'll step into another dimension where everything is ruled by art and magic.
Also, the Steampunk HQ is a must-visit! I visited it with the man who created it (who was also my CS host) and I still remember it vividly. Everything that might be considered to be "trash" is converted into art and gets a new life in this museum.
Finally, Oamaru is the penguin capital of New Zealand. There are two ways to see the Blue Penguins, a free one and a paid one. My preference goes to the free one but the choice is yours.
To see the Blue Penguins in Oamaru for free, simply get to the Penguin Crossing Sign after sunset and wait for the magic to happen. You will see some tiny penguins pop up and start walking towards their nests. A truly a magical experience!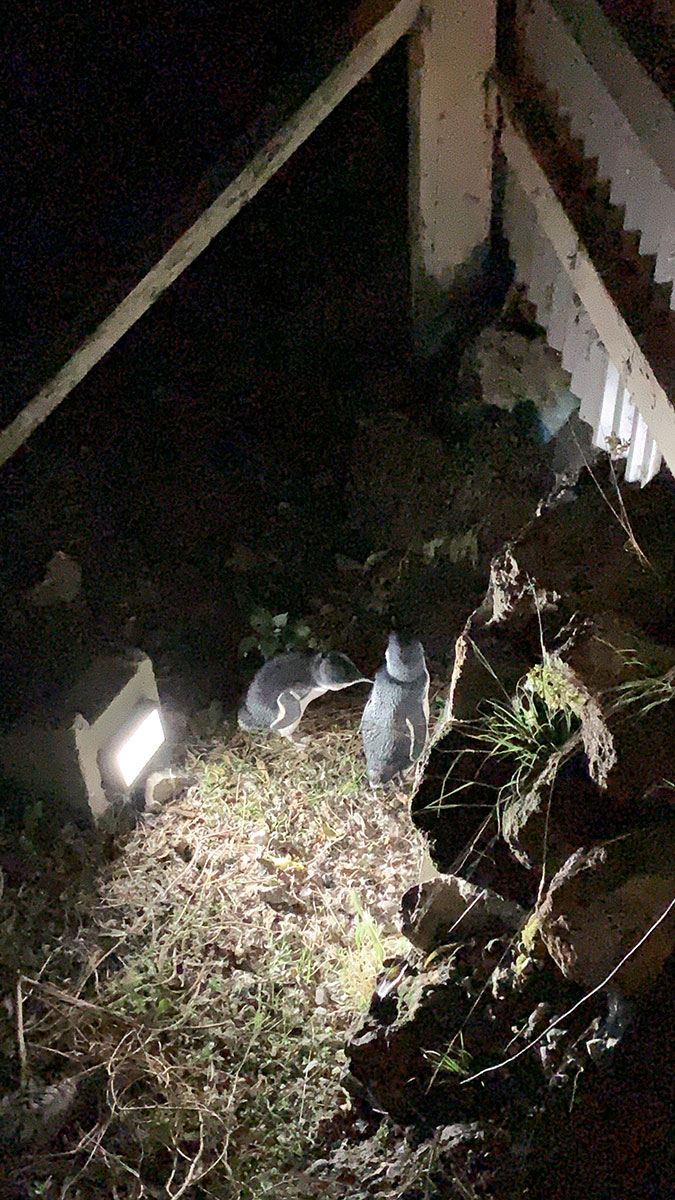 Dunedin
Although it's the second-largest city in the South Island, Dunedin is also not super popular amongst tourists. Different story for university students because this town is known as the student capital of the country! Along with the fact that New Zealand's oldest university is also here.
Dunedin itself is a really beautiful town. It's full of art galleries, cool cafes, immersive street art and the railway station looks more of a castle than a station!
Finally, in Dunedin, you can find the steepest residential street in the world! Going all the way up is a real workout but very fun and worth it! It's also very interesting to see houses that look like as if they are going to slide down the street!
Places to see on the West Coast of the South Island
Te Anau
Te Anau is a relatively small town and located on the eastern shore of Te Anau Lake, the biggest lake in the South Island and the country's second-largest after Taupo. This town is considered to be the gateway to Fiordland National Park, the place home to Milford Sound and Doubtful Sound.
I spent 4 days here and I highly recommend a stop here! Whether you want to relax or get ready to crush the countless hikes that the surrounding area has to offer.
Moreover, from here, you can catch cruises to Milford Sound or Doubtful Sound at a cheaper price compared to the ones starting from Queenstown!
In addition to this, if you want to experience the glowworm caves but can't get to Waitomo Caves, you are in the right place! Te Anau Caves are the perfect place to admire and learn more about these unique animals!
Once there, you will get on a small boat and access the caves. After a few moments to let your eyes adjust to the darkness of the area, the magic will begin. Thousands of little blue "lights" will start brightening the ceilings and you are assured to be left speechless!
Milford Sound
I know that Milford Sound is one of the most famous and popular places to visit in the South Island but there's a perfect reason for that, it's pure and natural art, beauty and magic.
This fjord is located in the Fiordland National Park and it's popular among travellers who either do a cruise or go kayaking in its waters or do both!
I went on a cruise with GoOrange booked through Bookme, a website I used a lot while in New Zealand which I talked about in my guide New Zealand on a budget: it is possible!.
Depending on the weather conditions, Milford Sound can change a lot. When I was exploring it, the weather was full sun and no wind. This made me feel like I was leaving the Earth to access a new planet.
Birds were flying all over the place, lush green mountains surrounded you on both sides, waterfalls created a consistent and peaceful sound and the ocean would disappear on the horizon. It was Mother Nature at her true best!
When it's rainy, on the other hand, the mountains usually are packed with waterfalls that you end up losing count of them!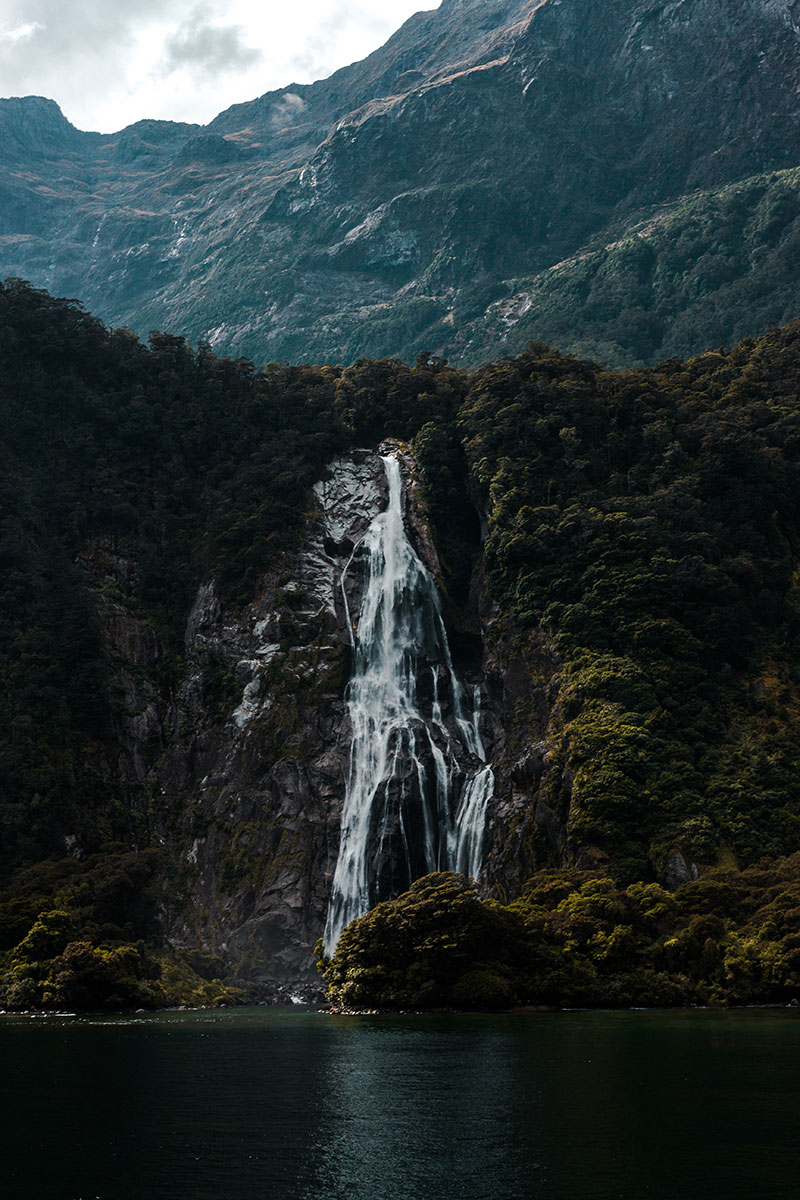 Hokitika
Located on the West Coast of the South Island, Hokitika is a cute little town with lots to offer.
However, this town is well worth a couple of days! To start, it's the country's pounamu (greenstone) capital and where most of the workshops are located at. Pounamu is a type of very hard and greenstone only found around this area of the country. It's very important in Māori culture and it's considered a treasure.
In fact, Māori people used to carve this stone into a wide variety of objects. From ornaments (hei-tiki) to mythological creates like Manaia or even weapons.
Also, Hokitika beach is a great place to see the sunset from!
Finally, stop by the Gold Room if you want to see and feel the weight of one of the biggest gold nuggets found in the country.
Glowworm Dell
If you want to see more glowworms and totally for free, then don't skip Glowworm Dell in Hokitika. This grotto is located one kilometre from the town and it's easily accessible by anyone. Once there, pay attention to the sides of the rock where you'll be able to see the magical glowworms.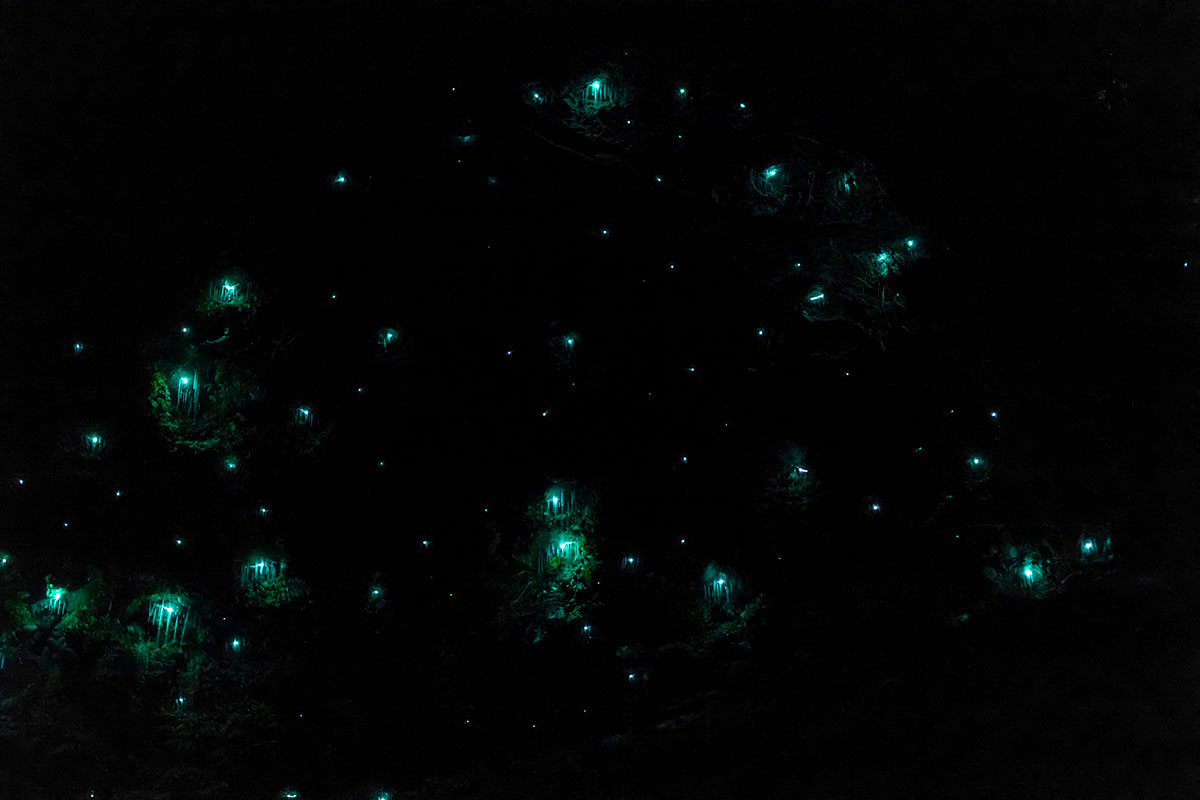 Pancake Rocks and Blowholes
Located 80km north of Hokitika, Pancake Rocks is a fun and interesting place to spend a few hours at! These unique looking rock formations look exactly like lots of pancakes stack on top of each other!
The foundation of these rocks is roughly 30 million years old and made of dead marine animals and plants. Then erosion made them look like pancakes!
While exploring the area, you'll also be able to see some impressive blowholes! Especially when it's high tide.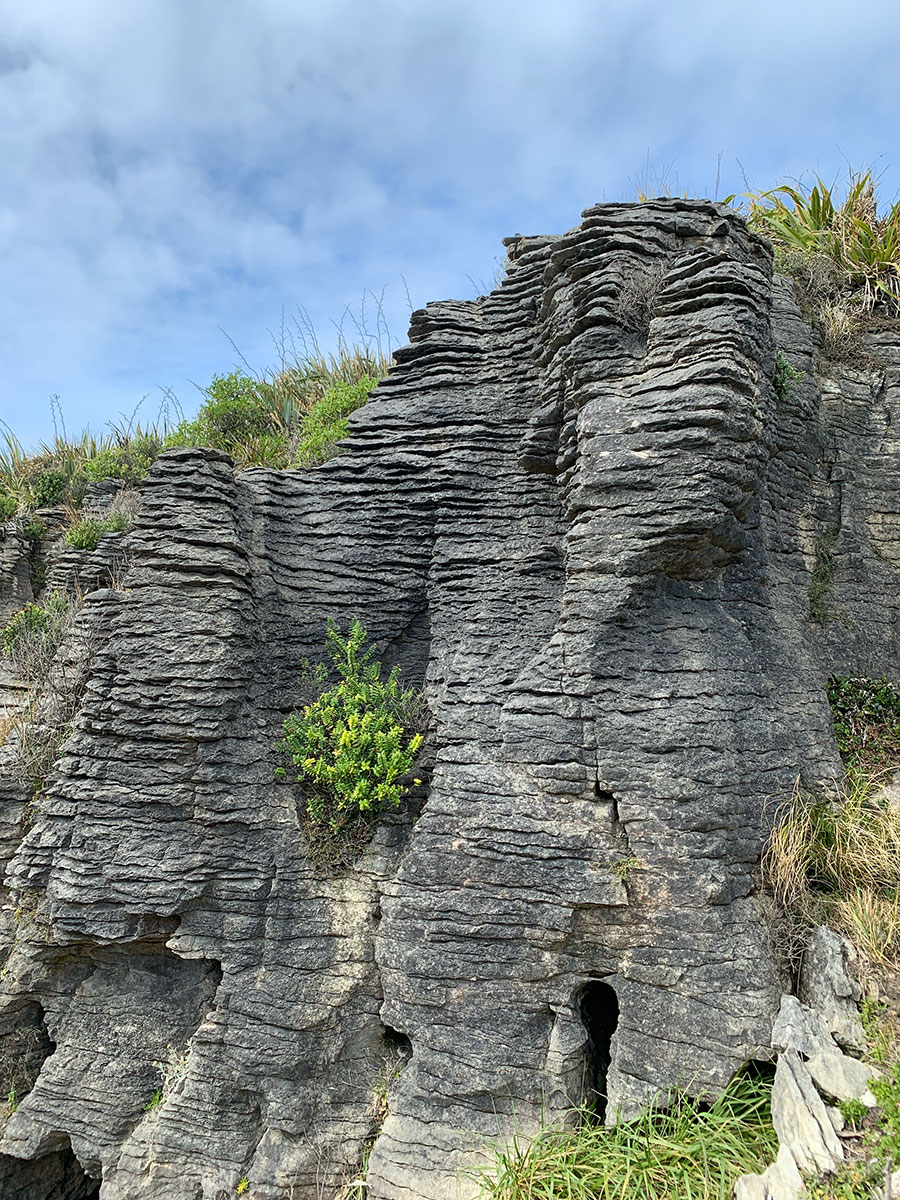 Places to see in the heart of the South Island
Wanaka
Home of the famous Wanaka Tree and Roy's Peak, just to name the most popular attractions, Wanaka deserves some of your time! Whether you want to hike, chill or ski, this town has got you covered!
The Wanaka Tree is a willow tree located in the lake which has become more and more popular over the years. It's a symbol of hope and endurance along with being beautiful at any time of the day.
Unfortunately, I haven't hiked Roy's Peak but it's on my bucket list for next time!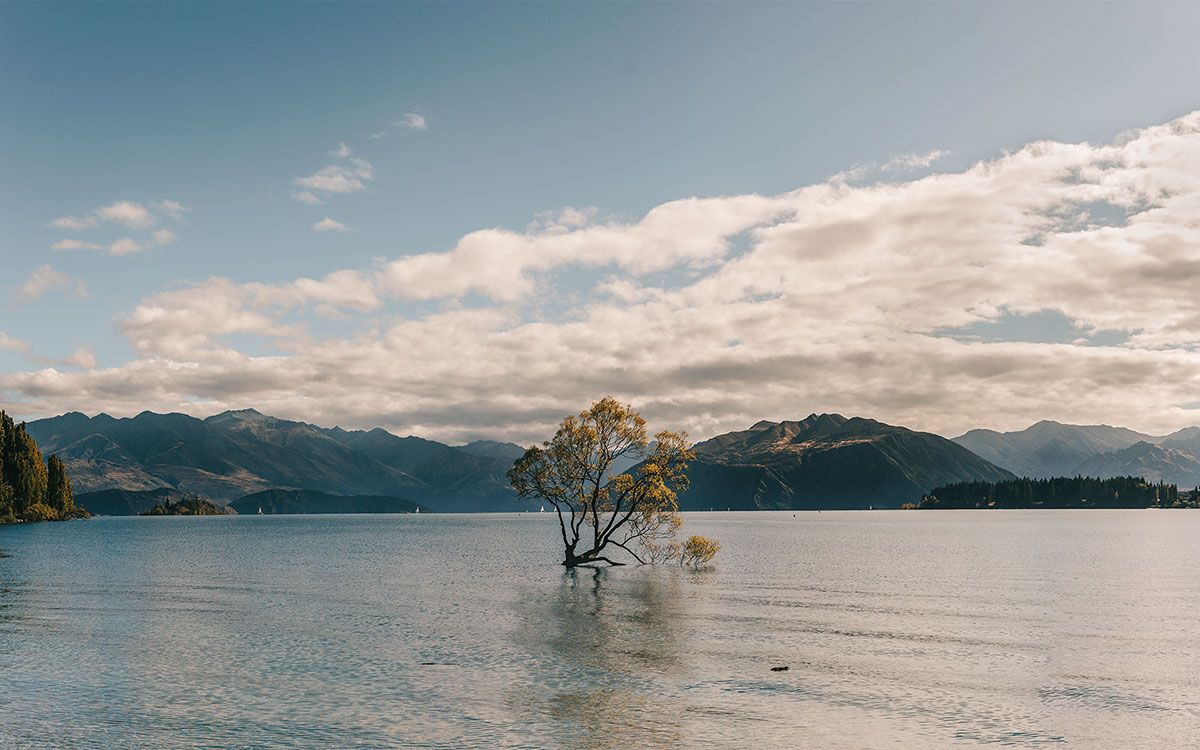 Queenstown
Queenstown is one of the most known and popular destinations in the South Island and the country. I wasn't sure whether to include it or not because of its popularity, but I believe it's a great town to explore for a few days.
During winter, Queenstown thrives with people who love to ski or snowboard or just enjoy the snow. Also, it's the adventure capital so you will love it if you are into extreme sports!
From the world's first permanent commercial bungee site to skydiving or the Nevis Swing, you'll have plenty of options to choose from!
Finally, this town offers lots of delicious food for you to enjoy. Stop by the popular Fergburger for one of their delicious burgers or indulge in a delicious treat at Cookie Time Cookiebar!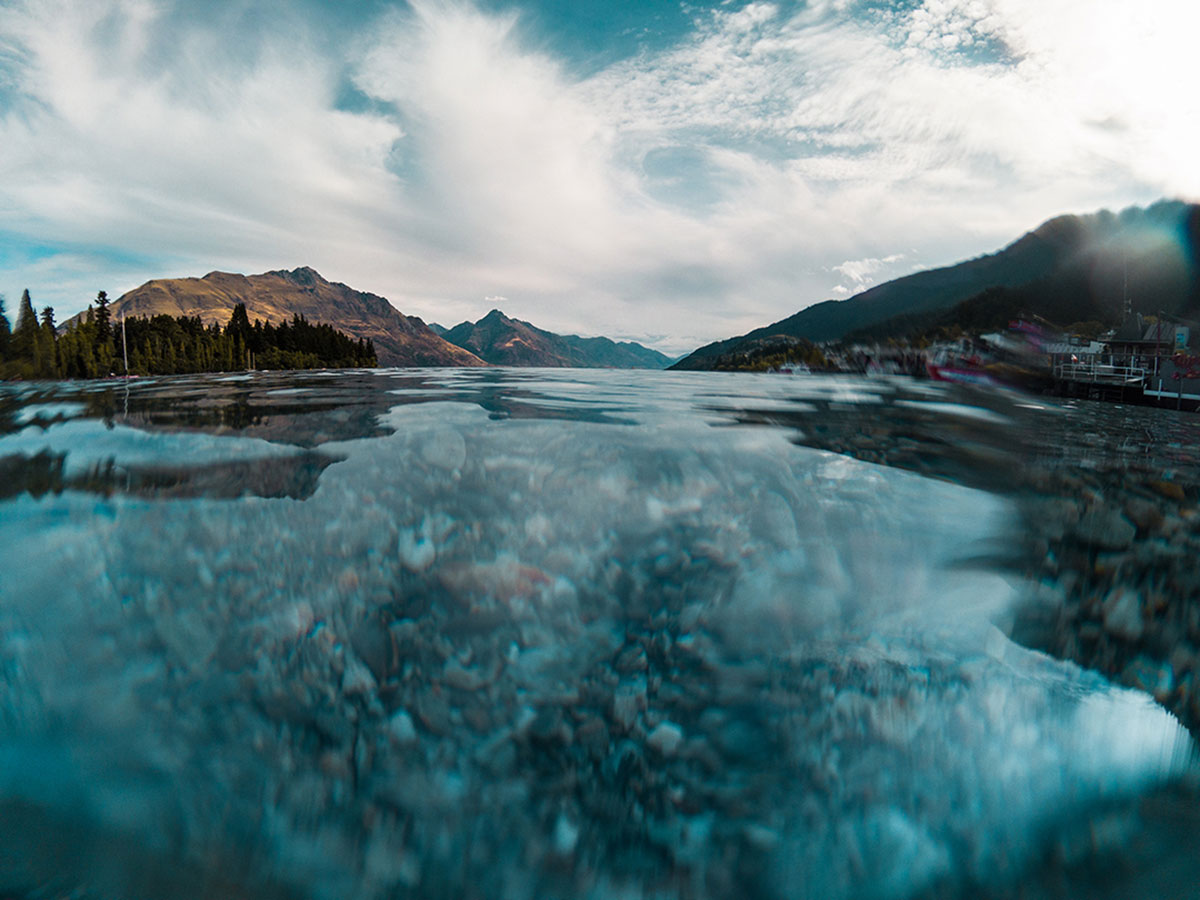 Aoraki/Mount Cook
If you ask me what's one of my top favourite places to visit in the South Island, my answer would be Aoraki/Mount Cook. I don't know exactly why but a piece of my heart is there.
It's such a peaceful, vast and wild place with this big mountain looking over the area. Also, at night it comes to life. This is where I had the luck and pleasure to see the Magellanic Clouds with my naked eyes, along with an explosion of stars and the Milky Way.
You can get there on the Intercity bus but the ticket can be a bit expensive. However, if you buy the FlexiPass, you can pay using the hours on your pass! You can find out more about it on my guide.
Also, Franz Josef Glacier is located near Aoraki. This 12km long glacier is slowly melting due to climate change so try not to miss it before it's too late!
If you are also looking for the best accommodation in New Zealand, especially for solo and budget travellers like me, check out my post Best hostels in New Zealand for solo or budget travellers.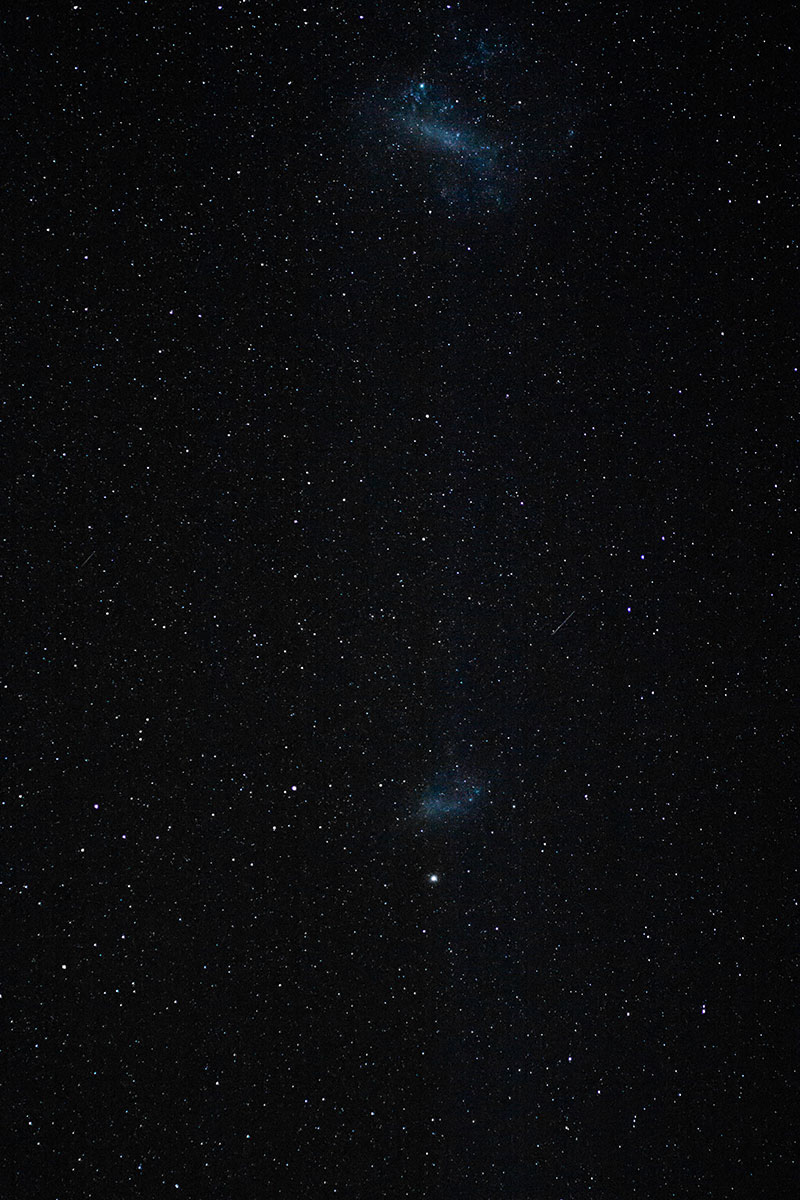 Places to see in the North of the South Island
Nelson
Located in what's known as the sunniest region in New Zealand, Nelson is the oldest city in the South Island and the second-oldest settled city in the country.
Nelson has a thriving local arts and crafts community which attracts lots of artists from all around the country. Every Saturday morning the Nelson Market is full with anything you can think of.
From fresh produces to delicious food and handmade creations, it's a true explosion of quality and diversity.
If you love peanut butter, then stop by Pic's Peanut Butter World! The owner of it started by selling peanut butter at the market and ended up creating a delicious empire. You can book a free tour and learn more about the production of this tasty food!
Abel Tasman National Park
Abel Tasman National Park is the smallest national park in New Zealand but it still offers great hikes, lookouts and beaches! It's located at the very top of the South Island and it's only 40 minutes from Nelson.
This park is very popular among hikers thanks to the Abel Tasman Coast Track, a 60km (one way) hike that goes through lush forest, golden beaches and great lookouts! You can either hike the whole 60km or do a portion of it and then walk back or arrange a boat transfer back.
I didn't do it because I was short on time, but my Couchsurfing host drove me around the area for a day and I can confirm that it's so worth a visit!
The place that I loved the most with was Wharariki Beach which is part of the Golden Bay Area.
We literally spent hours there! The beach is huge, there are many caves you can explore, the sand is gold and soft and, if you are lucky, you can spot many seals chilling on the rocks.
If you can, go there to see the sunset as you won't forget it!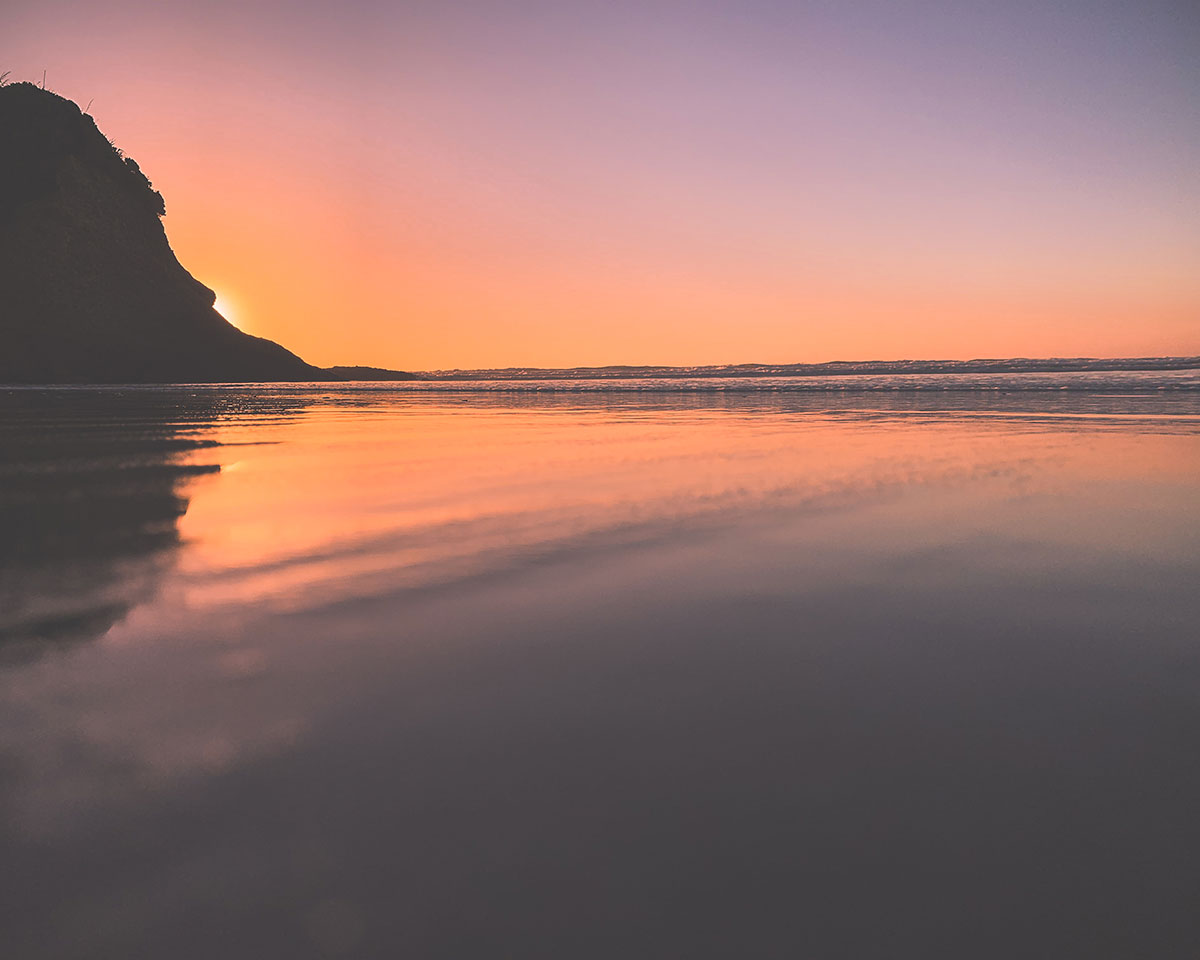 Final thoughts
No matter where you in the South Island, you will still get blown away! Whether that's gonna be from the landscape, architecture, experiences or people, the South Island is a guarantee! They are also very fun to explore as a solo traveller thanks to the number of experiences they offer! If you are looking at some tips on how to travel solo, feel free to read How to travel solo: tips from an anxious solo traveller!
I hope you enjoyed this list of the 10 places you have to visit in the South Island of New Zealand. Let me know if you go or have been to any of them. Also, feel free to suggest your favourite ones!
Pin it for later!