10 amazing places you have to visit in Sydney, Australia
I'm going to start this post by saying that I absolutely love and adore Sydney. This city has my heart and I never deny that. So, when I realised that I never talked about her, I was very surprised! And that's how and why this post on the 10 places you have to visit in Sydney came about.
Both Australia and Sydney helped me become the person I am today. I talked about this on my about page and then in a more in-depth post titled How Australia changed my life.
A city that was supposed to be my home for a maximum of a year, got permanently implanted into my soul. Because of this, I decided to share with you 10 of my all-time favourite places to visit in Sydney. Like other similar posts, for example, 10 places you have to visit in the South Island of New Zealand or The best places you have to visit in the North Island of New Zealand, this will be a mix of very well known and, hopefully, less known places. However, I will make sure to keep it updated whenever I find new and interesting ones!
This list of 10 amazing places you have to visit in Sydney may contain affiliate links. If you use these links I receive a commission, at no expense to you, that helps this blog run. All opinions are always my own.
The best places you have to visit in Sydney
Absorb the energy of the Sydney Opera House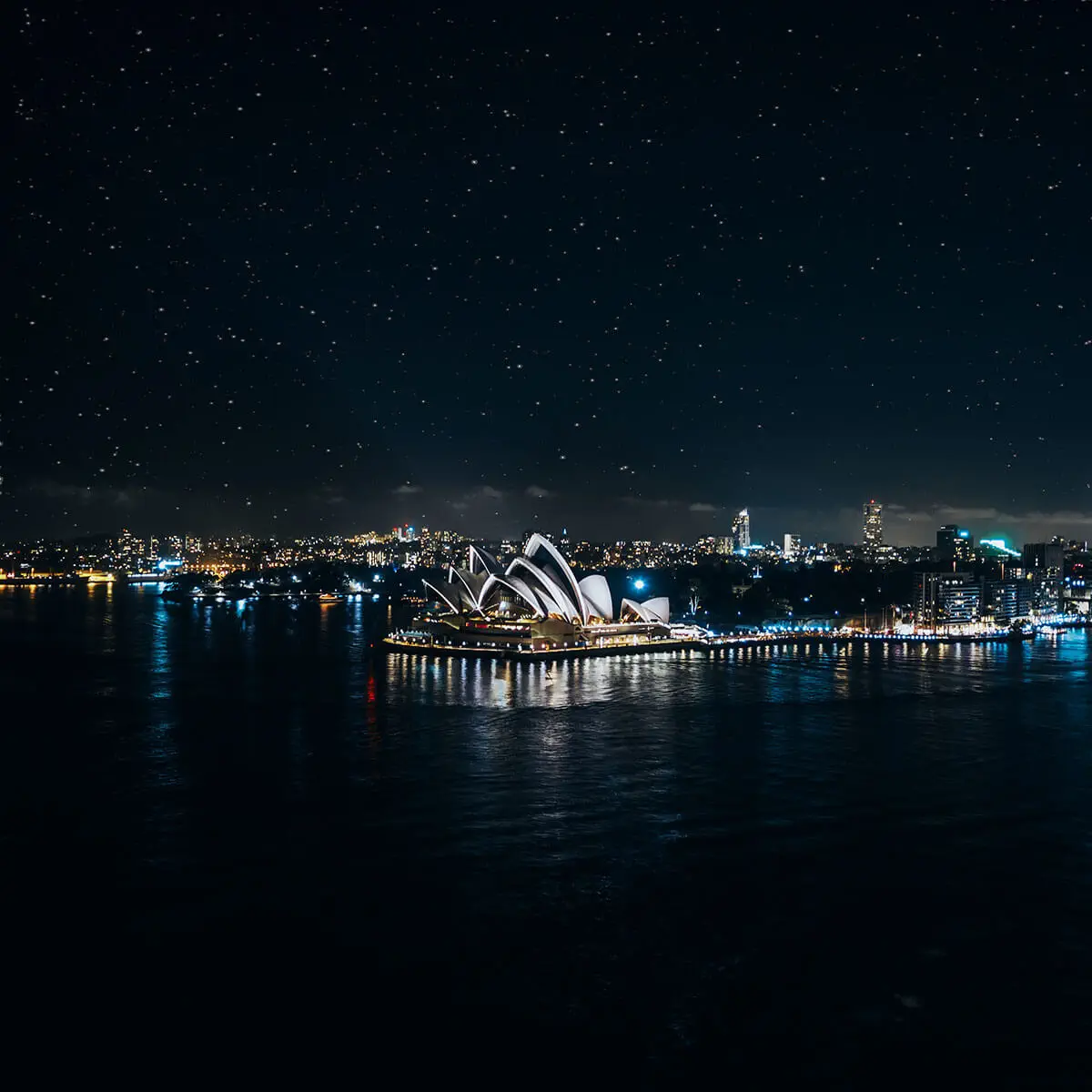 Wait, wait, please! Don't leave (🎵 Please don't go 🎵)! I know that this is probably the first place everyone mentions when talking about what to see in Sydney, or even Australia. And I know that it's the perfect definition of touristy, popular and, for some people, overrated. However, it wouldn't be a true, real and honest Unsure Traveller style list without mentioning her. Also, I said that I was going to mention a mix of popular places and not on this list!
The Sydney Opera House is one of my favourite buildings in the world. I truly and purely love her and whenever I see her, I immediately feel at peace. I don't know exactly why, probably because she helps me realise that I'm actually in Australia. Or it might be her unique style or her location. Regardless of the reason, she deserves a visit when exploring Sydney.
Whether you visit her at night, for sunset, sunrise or just a daily walk, she doesn't disappoint!
There are many great places around the Opera House where you can get a truly memorable view of her. However, these are some of what I consider to be the best places to see the Opera House:
Mrs Macquarie's Chair is located on the other end of the Botanical Gardens. It is often busy but it's worth it.
Right across the Park Hyatt, there's a small park located under the bridge that can gift you some very cool photography ideas for the Opera House. Also, her reflection on the hotel's glass near the entrance is always a cool photography opportunity.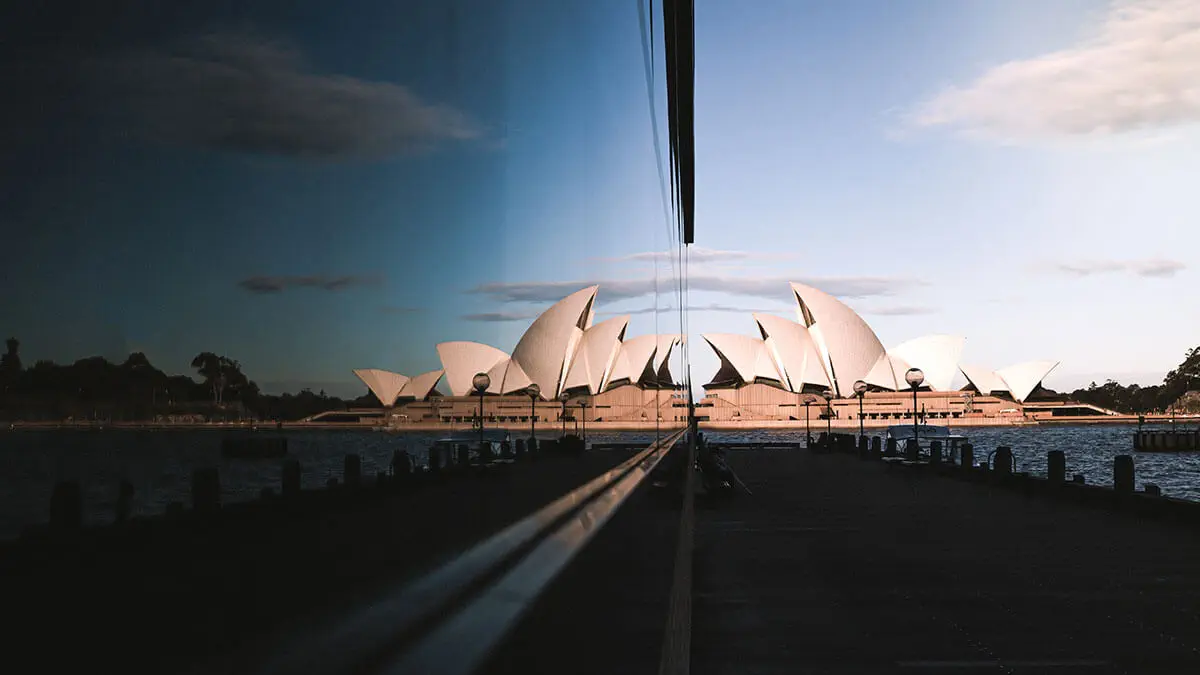 Sydney Cove Overseas Passenger Terminal is a spot that maybe not many tourists know about. Head over to 5 Hickson Rd in The Rocks, follow the road to the terminal and go up the stairs. You will then be greeted with a wonderful view of the harbour and the Opera House.
I also suggest you do a tour of the Sydney Opera House. You can book it from here and it lasts around 3 hours. You will be able to explore all her stages and learn more about her history.
Check out more tours in Sydney!
Walk across the Sydney Harbour Bridge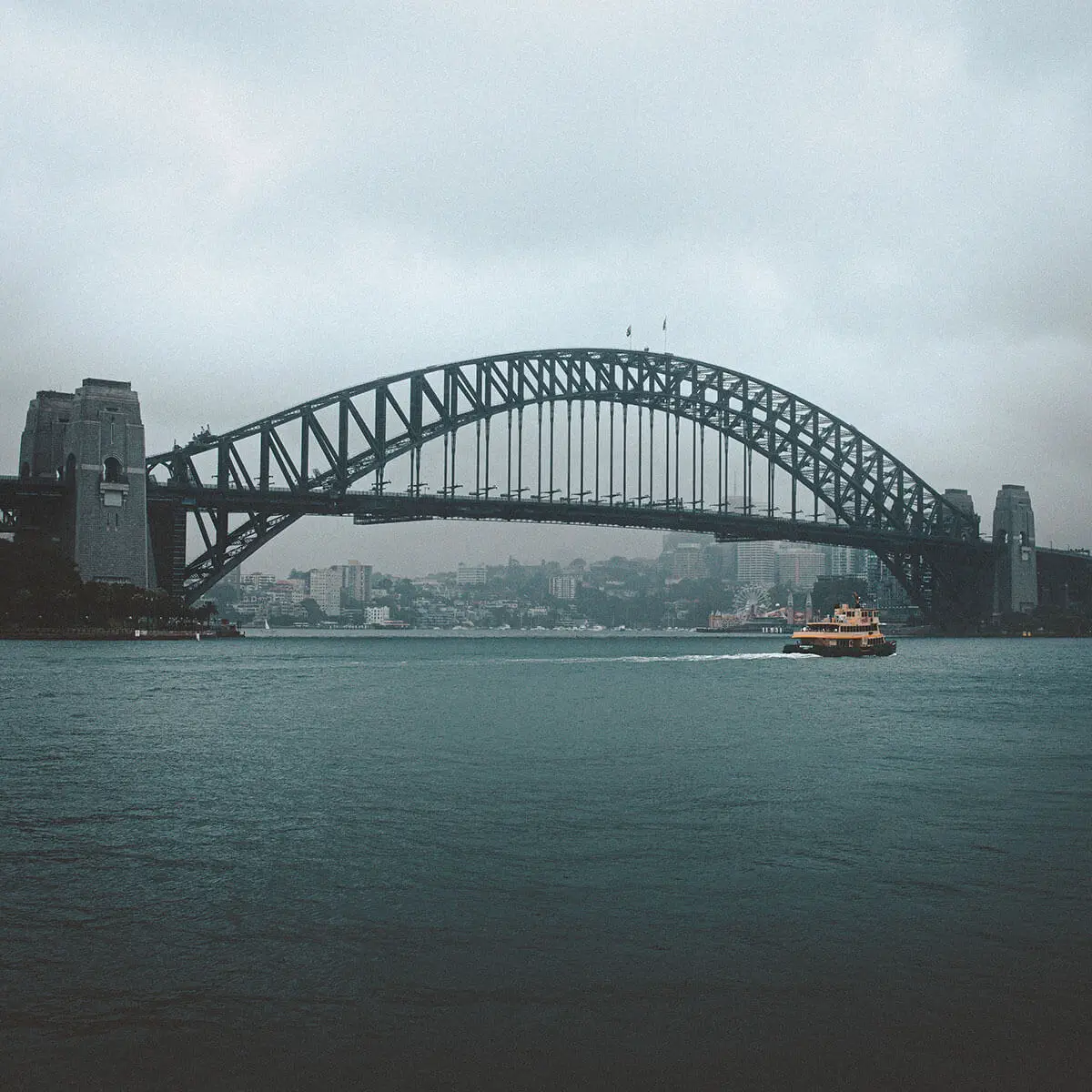 I know! I know! Another popular and famous place to have on any list of places you have to visit in Sydney, but it's just so iconic and worth a mention. The Sydney Harbour Bridge, or the coat-hanger due to its shape, was opened in 1932 and it was also the world's widest long-span bridge until 2012.
You probably saw countless videos of it on New Year's Eve because its fireworks are also famous worldwide. Along with being some of the best and most expensive ones in the world!
There are several ways for you to enjoy the Sydney Harbour Bridge:
You can easily walk on it and get a breathtaking view of the Opera House and Sydney skyline.
A great experience that you can do is climbing the Harbour Bridge. There is a wide range of climbs you can choose from but they all guarantee you an unforgettable time and view!
Spend the day at Maccallum Pool, one of Sydney's most beautiful pools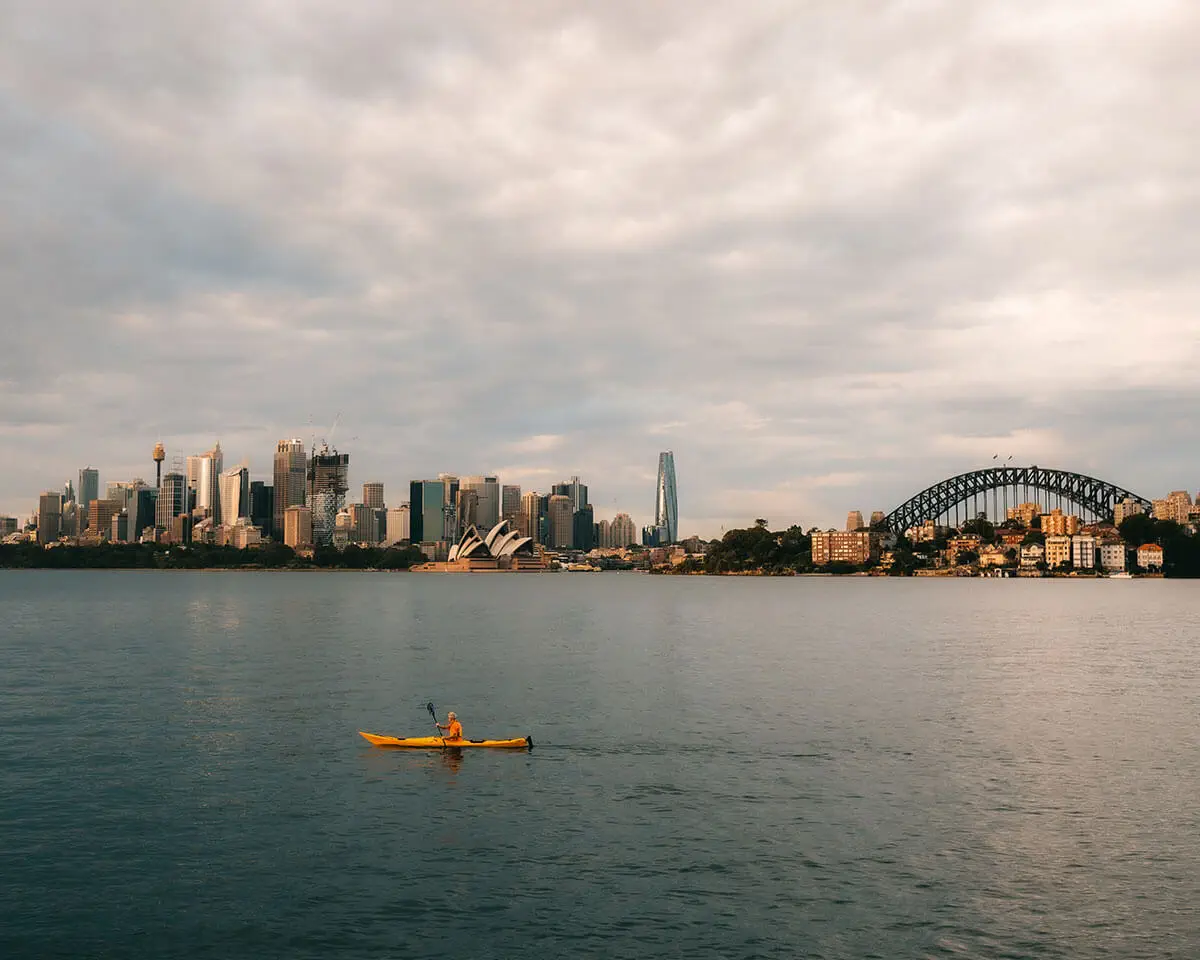 Right after I discovered this pool, it immediately became part of my all-time favourite places in Sydney! That's why I'm including it in the 10 places you have to visit in Sydney because it's soooo amazing!
Maccallum Pool is located in Cremorne Point, a suburb right across the bridge. You can easily get there in 10 minutes with the ferry that departs from Circular Quay Wharf 4. (if you go there on the weekend, the public transport fee will be cheaper!)
Once you get to Cremorne Point, follow Milson Rd at first and then start walking on Cremorne Reserve Path. Take your time to do this walk because the view from it is A-ma-zing! There's also a big park on the way which is perfect for a picnic or to enjoy the day.
In roughly 5 minutes, you will get to Maccallum Pool. It's a free pool filled with saltwater that faces directly the entire city, the Opera House and a portion of the Harbour Bridge. You get an uninterrupted view of it while taking a swim and all of this for free!
Enjoy the evening at one of the many lookouts in Kirribilli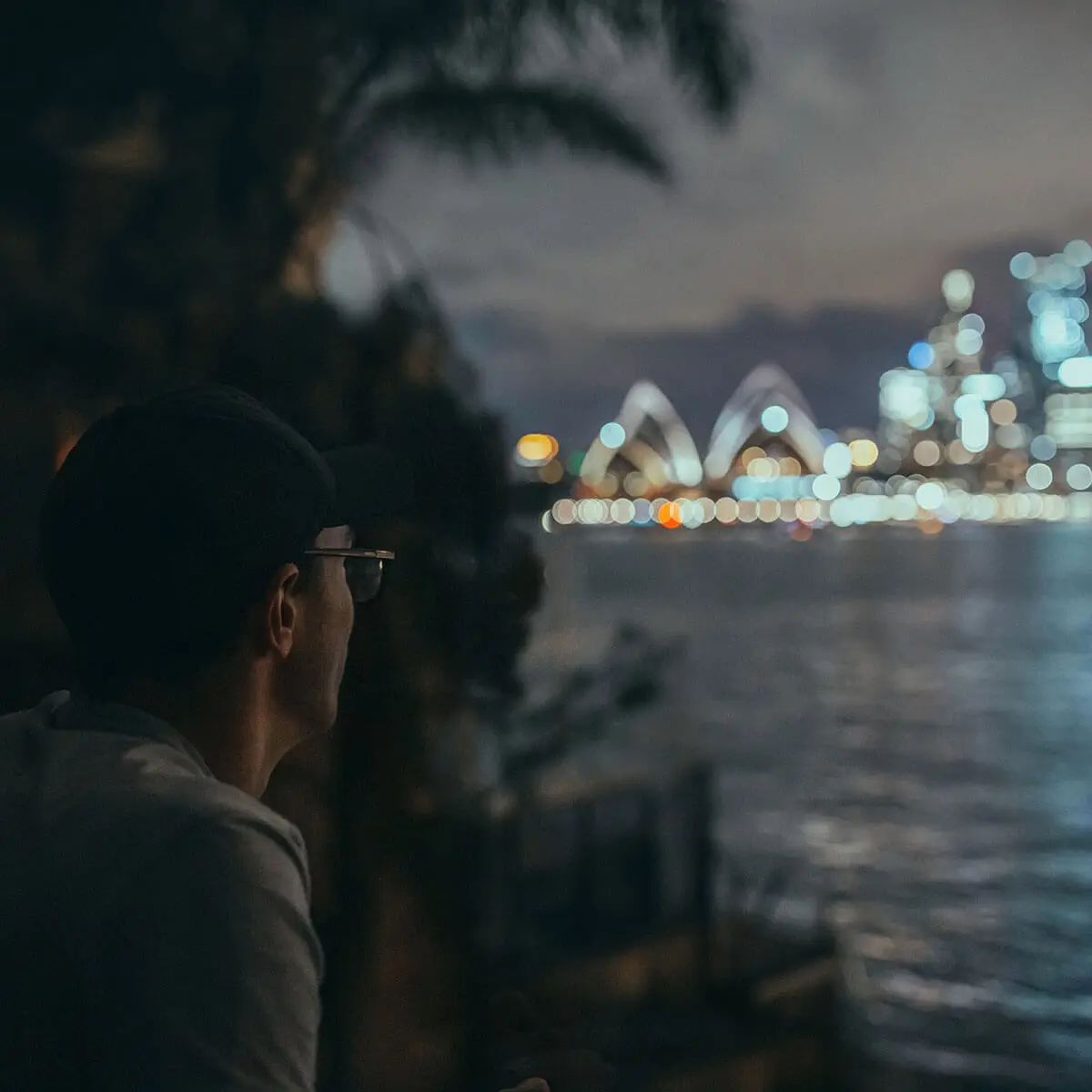 Kirribilli is a suburb located right across from the Sydney CBD and it hosts some of the most beautiful lookouts of the city.
Most specifically, Captain Henry Waterhouse Reserve is a massive lookout in itself that is perfect at any time. Personally, though, at night or early morning is where the real magic happens and you can see the city coming to life.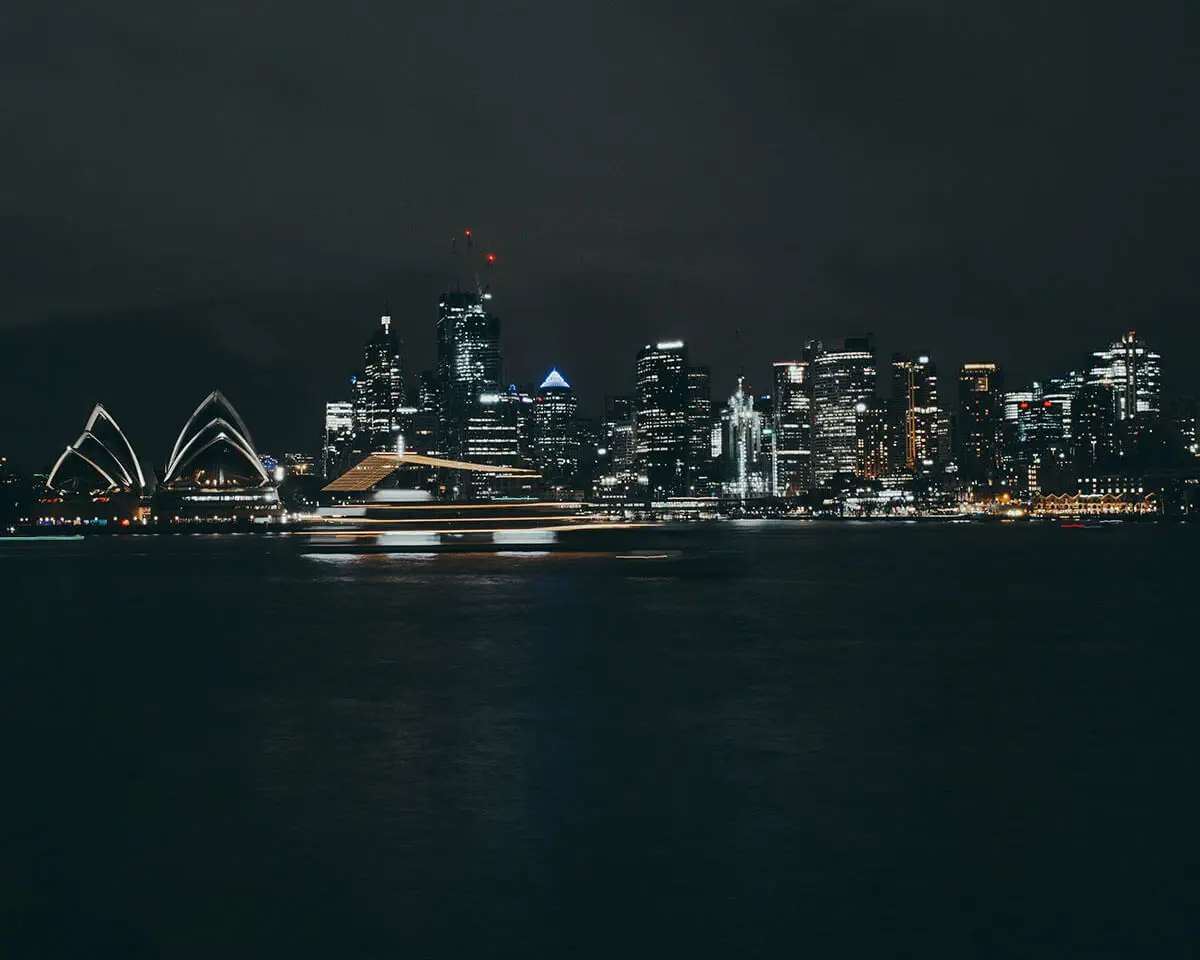 If you'd like to take a picture of the very famous street that faces the Opera House, then look no further than this list of the 10 places you have to visit in Sydney!
On Google Maps you can find this spot as Beulah Street Reserve and it's located at the intersection between Warunda St and Beulah St.
Admire Sydney skyline from Milk Beach
If you are more of a beach kinda person and want to see the city from it, this list of the 10 places you have to visit in Sydney and I are here to help!
Milk Beach is a fairly well-known beach, mostly among locals, located in the suburb of Vaucluse, east of the city. You can easily get there from the city via bus. The best and quickest choice is either the 324 or 325 from Town Hall or Edgecliff station. I'd suggest you catch the 325 and stop at Strickland House on Vaucluse Rd. From there, access the Sydney Harbour National Park and you'll be on Milk Beach in a couple of minutes! (You can plan your journey on the Trip Planner website)
From Milk Beach, you can clearly see both the Opera House and the Sydney Harbour Bridge while chilling on the golden sand.
Walk from Bondi to Maroubra and Malabar Headland National Park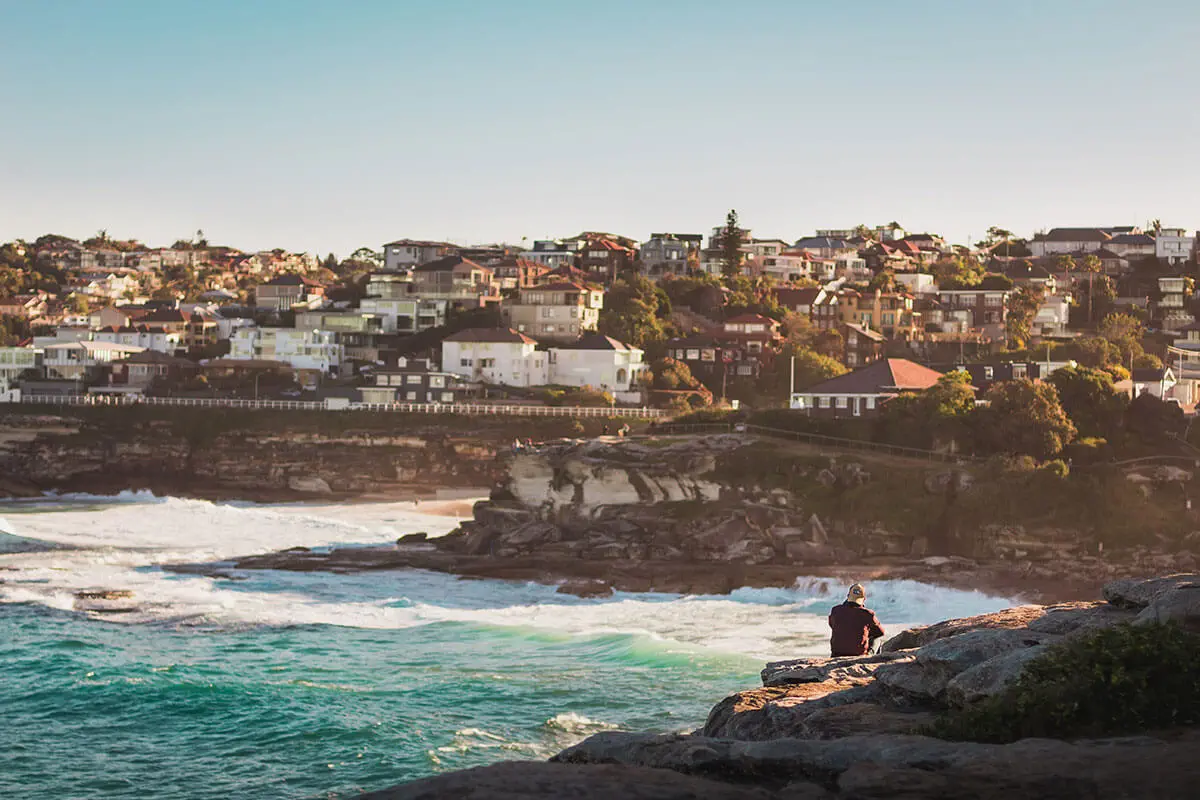 Bondi to Coogee is probably one of the, if not the, most famous coastal walks in Sydney. It truly is a great way to spend a few hours while walking on ocean cliffs, moving from beach to beach and admiring the majesty of Mother Nature.
However, if you are feeling more adventurous or don't mind a longer walk, then I suggest you keep going to Maroubra. You will see more secluded and jaw-dropping landscapes and be able to cool off at Maroubra Beach.
Then, on the other side of it, there's Malabar Headland National Park. I've only explored it once but I highly suggest you visit it. You can find a wide variety of animals, maybe spot some whales and enjoy some shade!
Explore the freedom and art of Newtown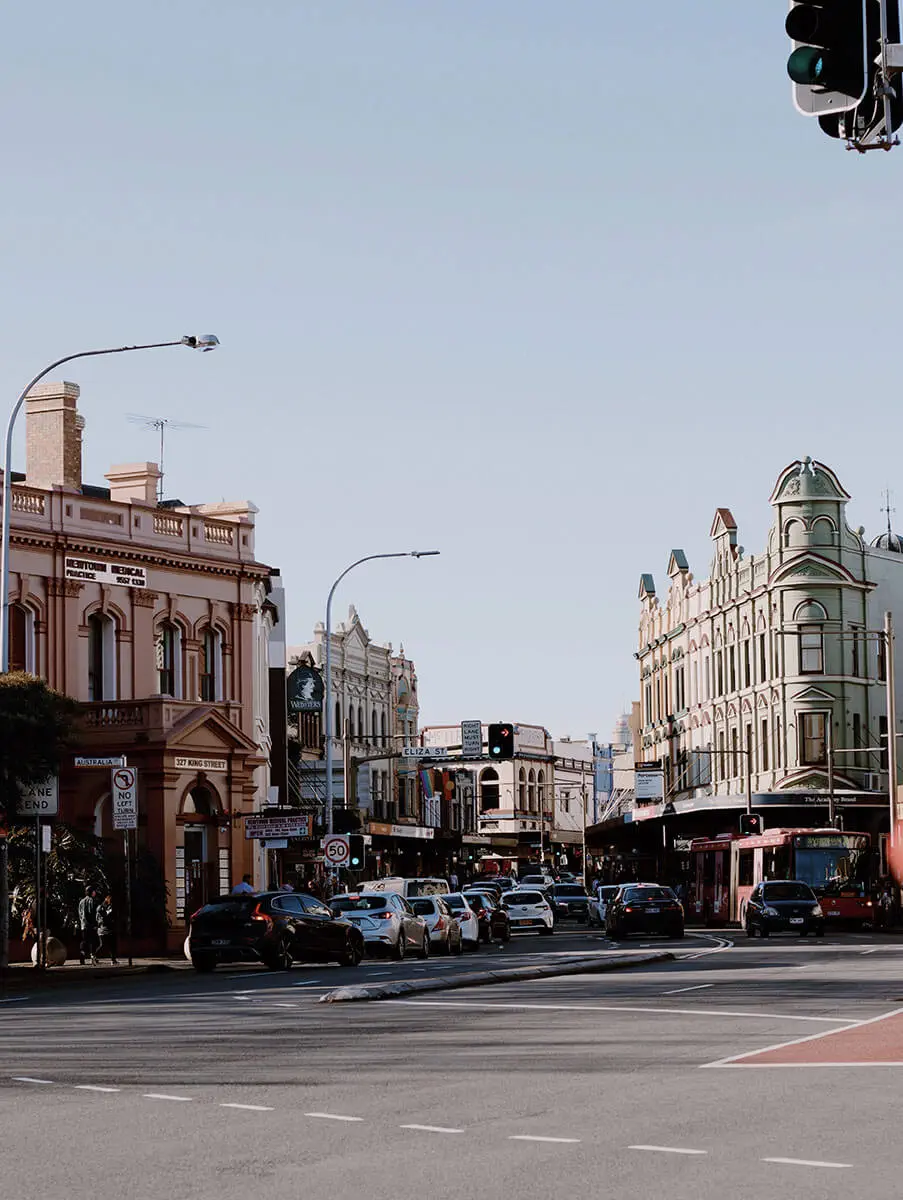 Newtown is a truly iconic suburb in Sydney and one of my favourite ones! You might have already seen it in the video clip of "A Sky Full of Stars" by Coldplay as it was shot here.
I'd also call Newtown one of the freest suburbs I know. You can feel and breathe an air of freedom, support, equality and acceptance. Not only it's a big LGBT suburb but also full of art, handmade products, second-hand shops, vegan restaurants and more.
A place you have to visit is Lentils as Anything! It's a vegan place open every single day, run by volunteers and it's donation-based! Not only the food is delicious, but the people and energy are always uplifting and they have many events happening daily.
Spend the day at North Head in Manly
Located in Manly and opposite Watsons Bay, North Head is part of the stunning Sydney Harbour National Park, the same one as Milk Beach.
From here, you can see spectacular views of the ocean and the Sydney skyline. You can easily spend the morning here and then finish the day in Manly.
Go for a run or walk along the Bay Run
If you'd like to stay away from the city centre but still enjoy the outdoor, the Bay Run might be perfect for you.
Located on the western side of Sydney, it's a 7km walk around Rozelle, Lilyfield, Haberfield, Five Dock and Drummoyne. It's a very easy and peaceful walk that follows the Parramatta River so the presence of water is guaranteed!
If you'd also like to do some shopping on the way without spending lots of money, stop by Birkenhead Point. It's a shopping centre full of official outlet stores from a wide range of brands but at cheaper prices.
Learn about the history and mystery of Cockatoo Island
A UNESCO World Heritage Site, you can get to Cockatoo Island using the ferry. It was believed to be a fishing base used by the Aboriginal People but then, between 1839 and 1869, it became a convict penal establishment. After this, it became a shipyard. Cockatoo Island is home to Australia's most extensive and varied record of shipbuilding.
It's free to visit, explore, have a picnic at or just relax. There are also a few accommodations and a campsite if you want to stay overnight. Moreover, they offer several tours that you can take, like the Ghost Tour!
Special mention: Enjoy the dogs at Rose Bay Beach
To conclude this list of the 10 places you have to visit in Sydney, I wanted to add a special place for me, Rose Bay.
Located in the Eastern Suburbs, I'm very connected to this suburb because it's where I lived the very first time I visited Australia. I was 18, it was my first trip out of Italy and came here to visit my sister. It was during Christmas so I had my first oceanic swim in Rose Bay, saw the fireworks from here and just have a wonderful memory of it.
The beach itself is small but often quiet and relaxing and it's also a dog beach! So, if you like to see countless dogs playing, running around and come to you uninvited, then Rose Bay is the perfect spot for it!
Final Thoughts
The 10 places listed here are only a small fraction of all the beauties that Sydney can offer! From the botanical gardens, Hyde Park, Sydney Uni, the CBD, museums, Darling Harbour and more. There are countless places to list, visit, enjoy and admire. However, this list of the 10 places you have to visit in Sydney was just the beginning.
Let me know if you want more in-depth posts about Sydney and her surrounding areas! Also, feel free to comment on your favourite places. I'm always on the hunt for new ones to explore.
Pin it for later!