What you can get for free on your birthday in Sydney
When it comes to celebrating your birthday, there are so many different ways to do so. Some people like to throw big parties, others prefer smaller gatherings while some just see it as a normal day. Either way though, you can often enjoy many things for free just because it's your birthday! On this post, I will share with you some of the best things you can get for free on your birthday in Sydney!
In the past, I used to love celebrating my birthday with my friends. Nowadays, though, I don't mind whether I spend the day by myself or with my friends. If you do or have done some solo travelling, you learn how to be by yourself and enjoy your own company.
Actually, I think that it can help you understand more about what you really enjoy and makes you happy. Instead of doing things just because it's the normality or it's what society expects. Something that I now enjoy doing as a way to celebrate my birthday, is discovering all the birthday freebies I can get! This was something I never thought about until a couple of years ago.
While in New Zealand, I was going to spend my birthday by myself so I started googling what to do around Auckland. To my surprise, there were so many things you could get/do for free on your birthday! This opened up a wonderful world of possibilities!
Especially if you are an avid budget traveller like me. The list was so long that I couldn't do everything on one day, but this made it more fun to pick and choose new things to try!
Because I was going to be in Sydney for my 25th birthday, I decided to do the same! Again, the list of birthday freebies was endless! But I just went with the flow without getting too stressed or overwhelmed. The list below is based on what I managed to do and what I think are the most interesting things you can get for free in Sydney on your birthday.
Now that the introductions is done, let's get to the juicy part of this post!
Best free birthday experience you can get in Sydney
Whale watching experience with Captain Cook Cruise
Let's start this list of some of the best Sydney birthday freebies with an incredible experience, as this was the most surprising one for me!
Captain Cook Cruise is a popular company that offers a wide variety of cruise experiences around Sydney Harbour. From dining cruises to harbour cruises, whale watching and even hop on hop off offers, there's an option for anyone. One of their best offers is the "cruise for free on your birthday" one. When I read it, I truly couldn't believe it!
What cruise experience you are going to get varies depending on which month your birthday is.
When I did the experience, they were offering the whale watching cruise for birthdays between September and early October. At the time of writing, 24th of October, they are offering the Harbour Bar cruise for birthdays between late October and November. I guess it depends on the season. For example, whale watching season starts around May and ends mid-October. That's why the free cruise has changed.
Getting your cruise experience for free with Captain Cruise is very simple:
Fill out the form with your details
Once you are in and ready to book, call the number +61 2 9206 1111 to confirm your booking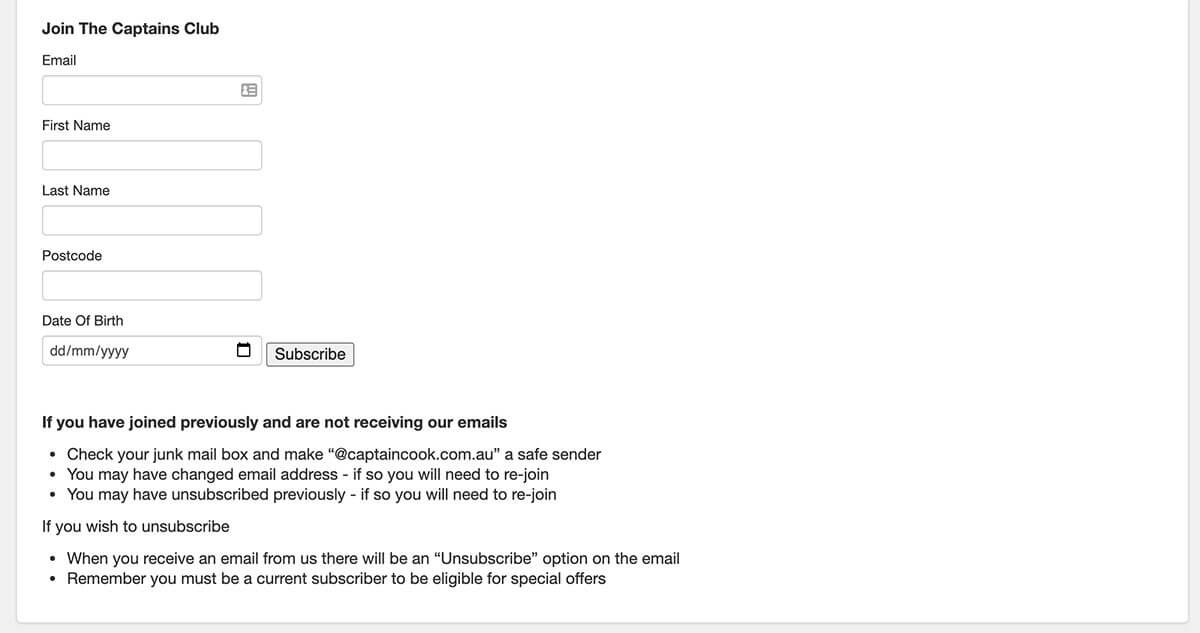 Joining the Captain Cook Club is free and you can take the cruise within 7 days of your birthday. Finally, to know which type of cruise will be available, go back to the joining page and read under Cruise for free on your birthday. Don't forget to bring your ID with you!
Best free birthday meals you can get for free in Sydney
Free birthday muffin and a hot drink at Muffin Break
A nice warm muffin followed by a delicious hot drink is a great way to start your birthday! Even better, when they are both for free!
To receive your free birthday muffin and a hot drink at Muffin Break, simply:
Fill out the registration form and you are done!
You can register online but you will need to get a physical card from a Muffin Break store. So doing it through the app is easier and more convenient.
After you register, you will automatically receive a free hot drink to claim. Your birthday muffin will be added automatically at the beginning of your birthday month. Also, every 4 drinks you buy, the 5th one is free!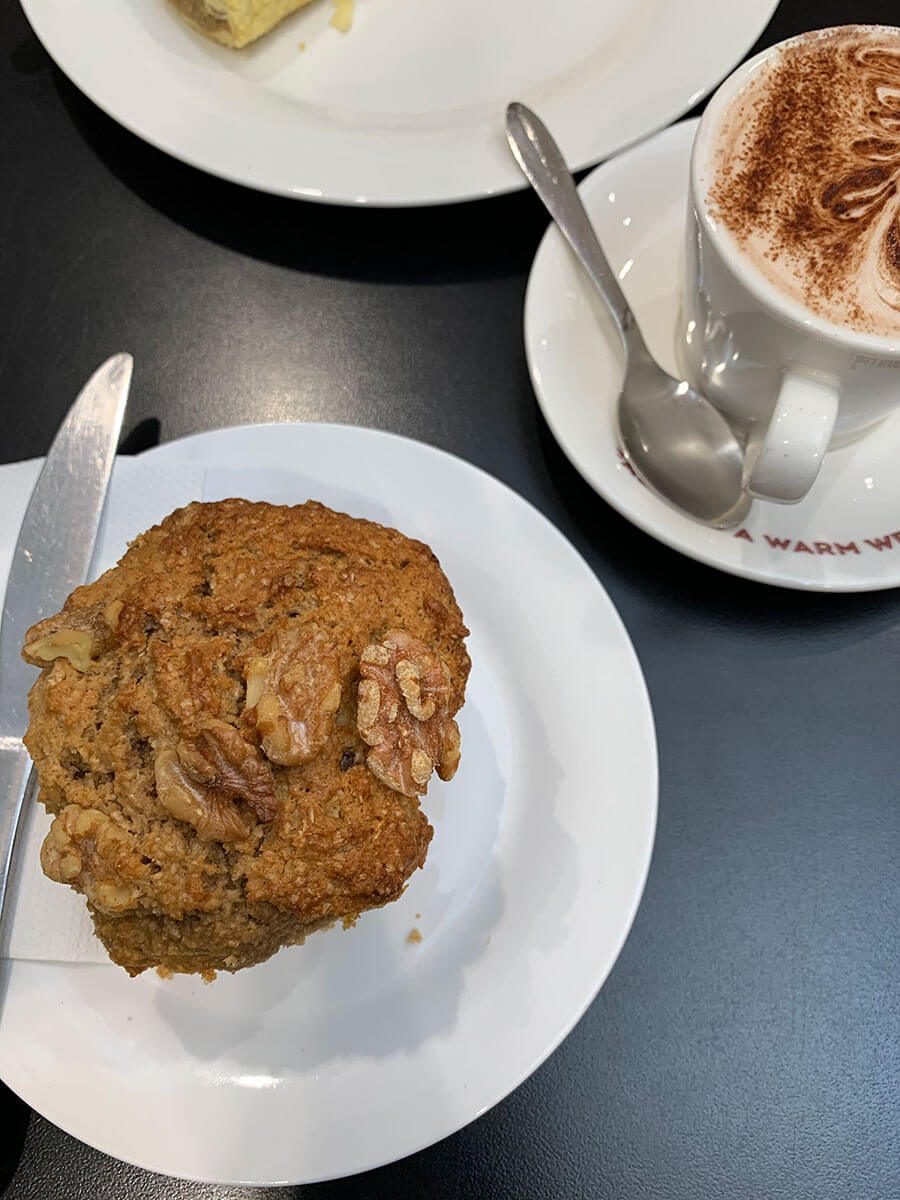 Don't forget to register before the month begins, otherwise, you'll need to wait the next year to get the free muffin!
Free $25 voucher for Bondi Pizza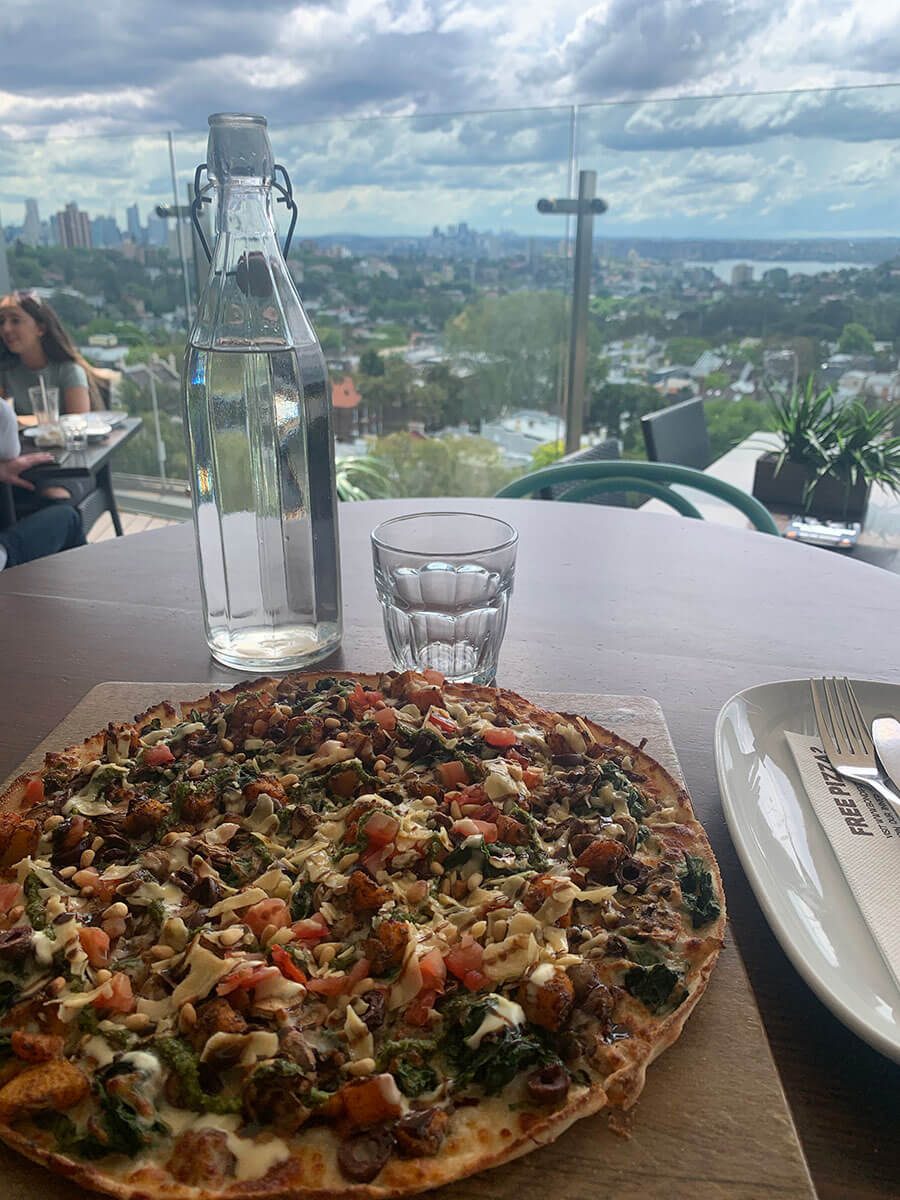 After a delightful cruise, you might be ready for lunch or dinner or just some drinks. Well, I got you covered thanks to Bondi Pizza! There are several locations around Sydney but I prefer the one in Bondi Junction. Especially the outdoor area has a wonderful view of the whole city.
The pizza at Bondi Pizza is very tasty, but you can also choose from a wide selection of other dishes like pasta, salads and desserts. Or you can simply just have some drinks. I just had a pizza which was exactly $24.95 so it ended up being free thanks to the birthday voucher!
So, how do I get this voucher? I'm glad you asked! The process is free, simple and quick:
Fill out the form with your details
Wait to receive your $25 birthday voucher in your email (check the junk or promotions folder, if you can't find it)
The voucher is emailed to you on the 1st of your birthday month and it's valid for the whole month. If you sign up during that month, it will get emailed to you immediately.
Two for one pizza or pasta at Vapiano
This is another pizza or pasta related offer (it's because of my Italian blood!) but still worth the mention. It's a two for one offer so you can go with anyone and you have 10 days to claim it.
You can claim this voucher in any Vapiano restaurant in Australia, so it's not related only to Sydney. To get the 2 for 1 pizza or pasta voucher at Vapiano, you have to:
Fill out the form with your details
Wait to receive your 2 for 1 voucher sent to your email!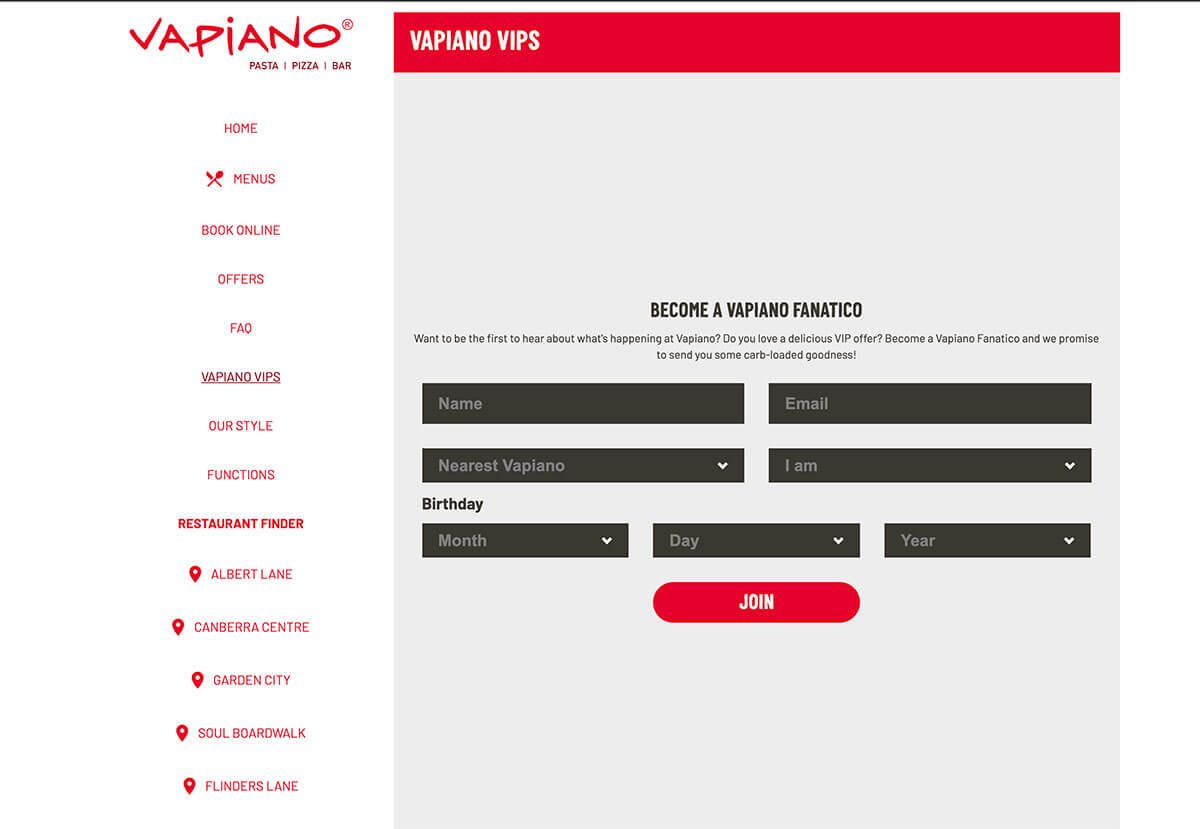 The voucher should come a few days before your birthday and it's valid for 10 days from the day you receive it. Don't forget to bring an ID with you!
Best free birthday snacks you can get in Sydney
After all, this claiming of all these things you can get for free on your birthday in Sydney, it's time for a snack! In this case, I've got quite a few options for you!
Free Boost Juice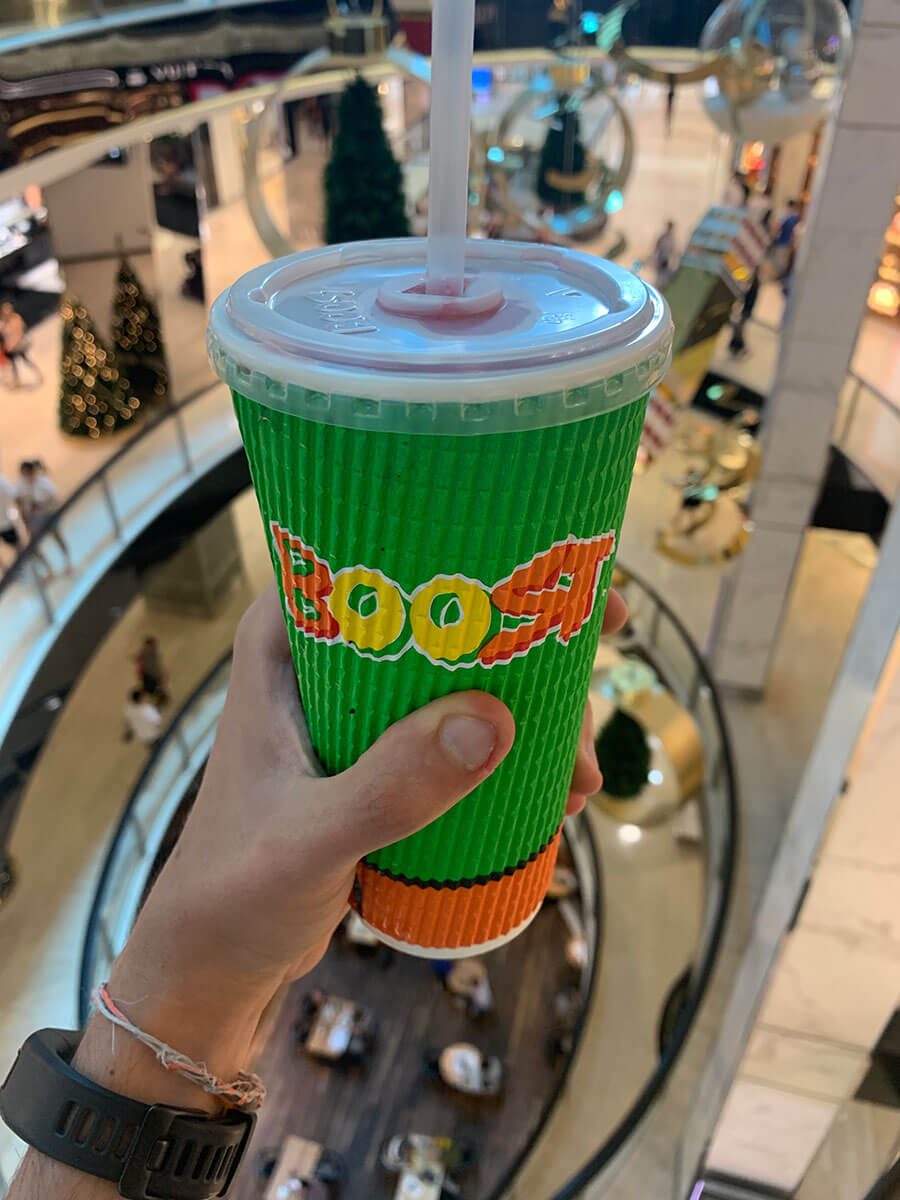 Let's start with a healthy and refreshing free juice courtesy of Boost Juice. They always offer some of the most delicious juices and smoothies while also keeping them healthy for your body.
The easiest way to get your free birthday boost is to:
Fill out the registration form to be part of the Vibe tribe
Scan your card on the day of your birthday to get your free Boost!
You can also get a physical card from any store and register it online. Also, every 10 juices you buy, the 11th one is free!
Your free birthday Boost is only available on the day of your birthday and don't forget to bring an ID with you when claiming it!
Free churros for two at San Churro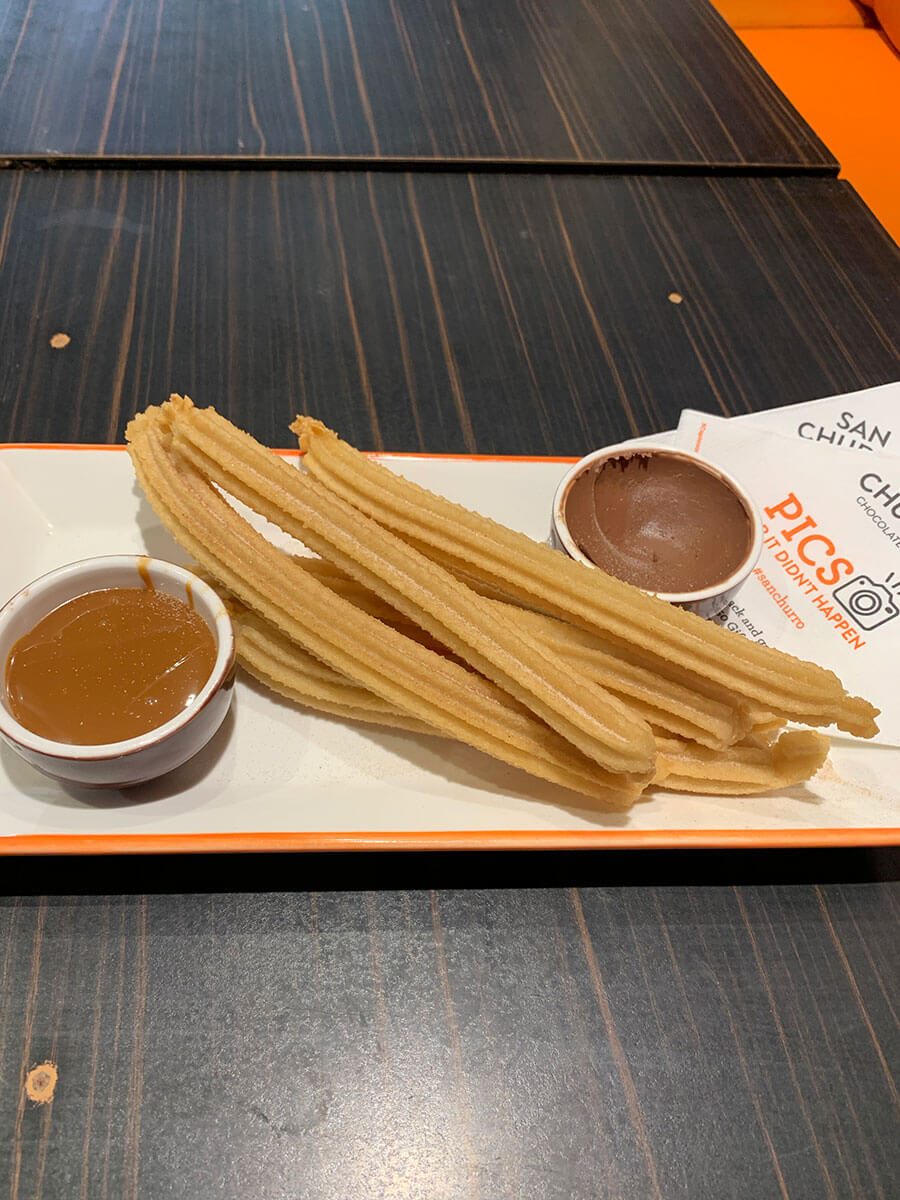 If a Boost juice is not enough, or you just want something sweeter, then let's all have some churros! San Churro is one of the best places in Sydney to indulge in these sugary sticks. They are already good on any day, but they get sweeter on your birthday!
Just like the previous offers, you simply need to join their loyalty program to receive your sweet gift! To do so, simply:
Fill out the form with your details
Scan your card in the store, show your ID and choose whether you want free churros for two or a churros fiesta for $19 instead of $35.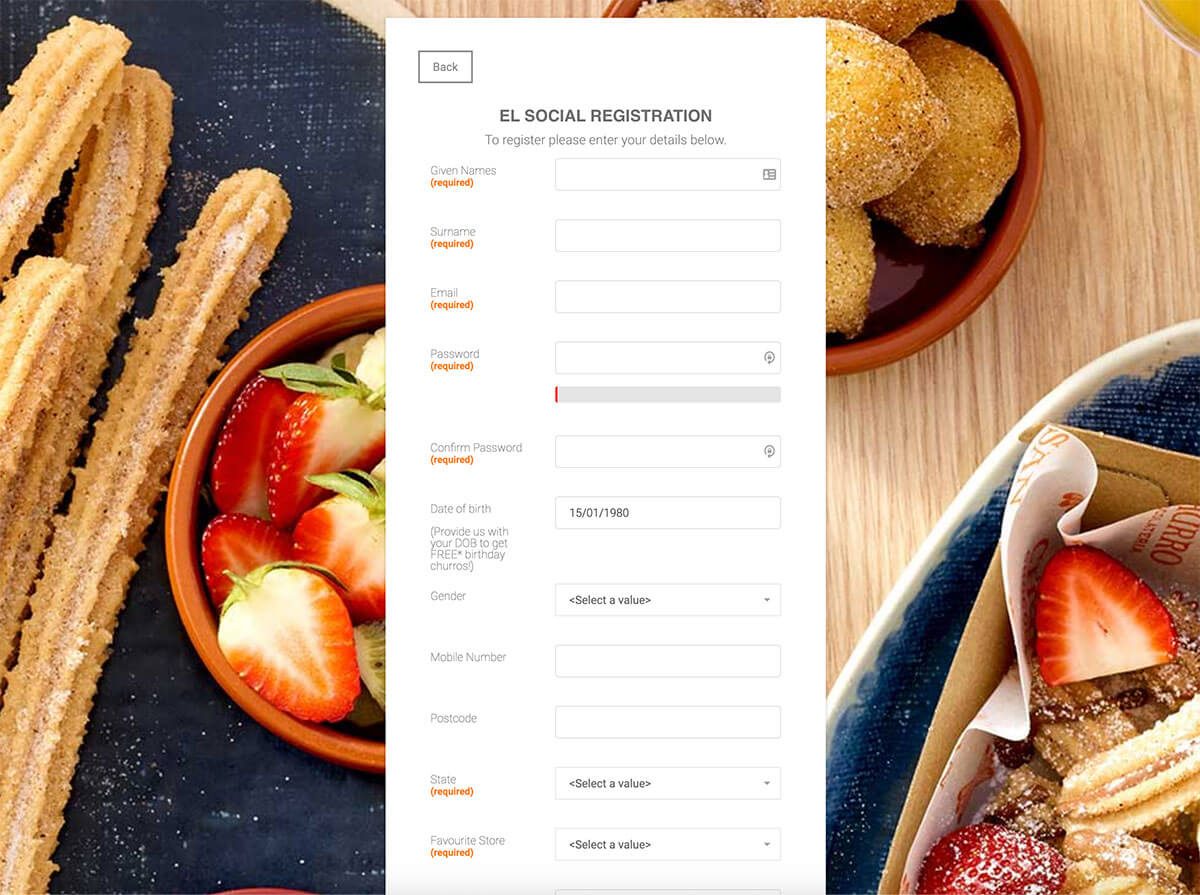 The offer is valid for the entire month of your birthday but you have to sign up before the month starts. Also, from the 1st of January 2021, you will need to make a full-price purchase within 12 months before the start of your birthday to be eligible.
Free ice cream scoop at Baskin-Robbins
If you are an ice cream fanatic, then this offer will make you very happy! Just like many of the previous offers mentioned above, the process to get your free ice cream scoop at Baskin-Robbins is similar:
Fill out the form with your details
Add the voucher code to the app or show it to the cashier at the moment of payment.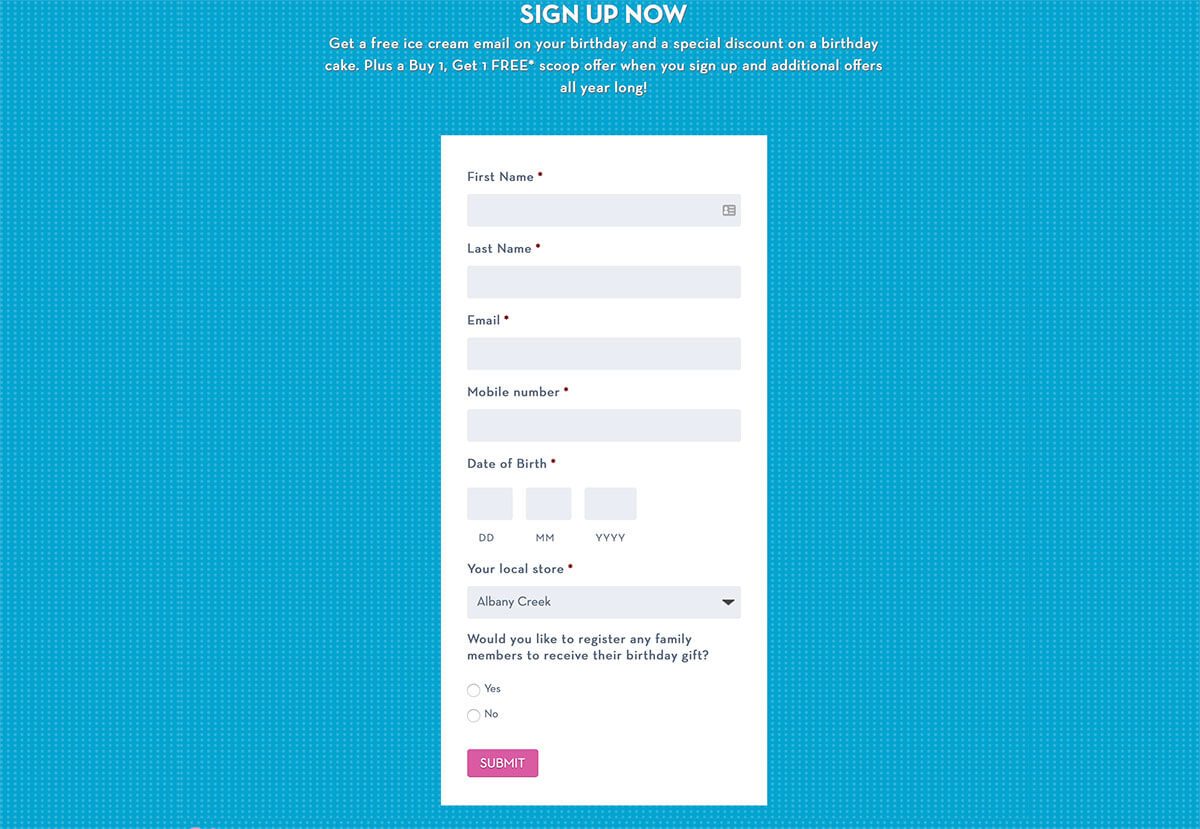 This offer has been extended to 3 months because of the Covid-19 pandemic and the many lockdowns that are happening.
Free chips with a sauce at Lord of the Fries
We are getting close to the end of my favourite things you can get for free on your birthday in Sydney. After all those sugar-based offers, we definitely need something savoury!
Lord of the Fries is an amazing stop when you are craving something salty. Also, their entire menu is 100% vegan so you have no excuses to stop by this place.
By now, you should know the magic formula to claim the offer. However, it's better to remind you one more time! To get your free birthday fries with a sauce at Lord of the Fries you have to:
Fill out the form with your details
Scan the QR code in your email to get the fries!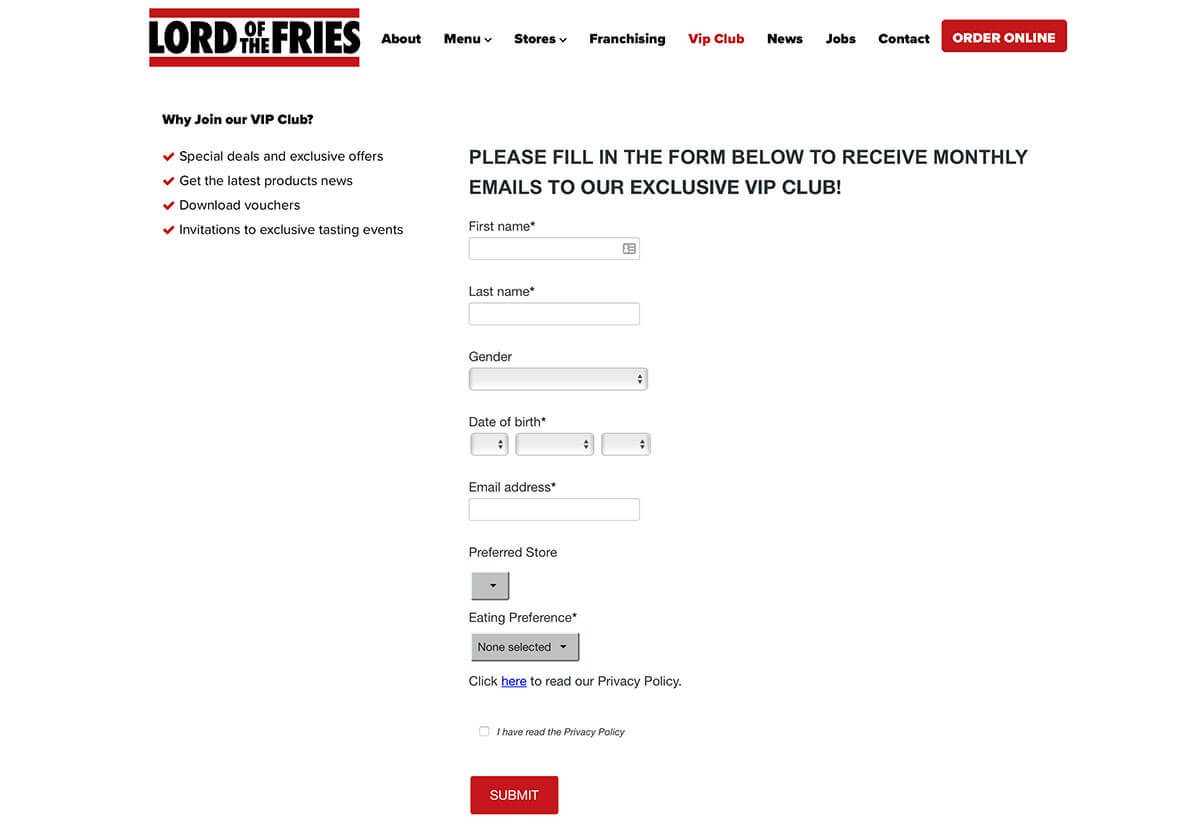 The code will be valid for 6 months from the moment you receive it!
Final thoughts
I hope you enjoyed this list of things you can get for free on your birthday in Sydney. These are all the offers that I have personally used, tested and enjoyed. Which is why I wanted to share them with all of you. However, there are more available based on what your interests are and even if you live in another state or city. OzBargain has a very detailed list of all of them divided into categories and location.
How do you like to spend your birthday? Have you ever gone hunting for freebies? Let me know in the comments! And feel free to add your personal favourite freebies!
Pin it for later!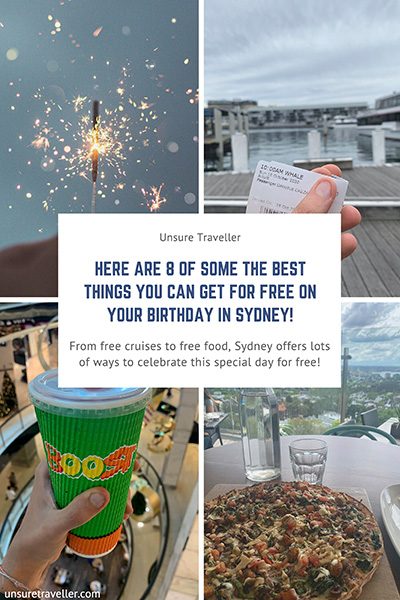 Related posts
Travelling solo is a great experience. But also scary. If it's something you want to do but don't know how, keep reading for my tips on how to travel solo!

Have you ever googled how to travel for free? There are many tools to achieve it but Workaway is one of the favourite ones. This is why.