How to visit Copenhagen on a budget: not easy but doable!
Have you ever thought about visiting Copenhagen but were concerned about the cost of it? Do you think that Denmark can't be visited on a budget? Well, I thought the same and it can be true but it doesn't mean it's impossible! If you know me or have read some of my other travel guides(New Zealand on a budget, Rarotonga travel guide for any pocket) you know that budget travelling is my thing and this Copenhagen travel guide is not different! In this guide you can find all my tips and tricks that allowed me to visit the capital of Denmark for a week on a sort of budget!
Denmark, whose capital is Copenhagen, is a Northern Country and the most populous constituent of the Kingdom of Denmark. Just like its fellow Scandinavian countries, it is famous for having a very high quality of life, beautiful scenery and a pretty laid-back and forward-thinking attitude and mentality. Moreover, Danish households are considered to be the richest in the European Union.
Danish citizens, and even those from the EU, can enjoy free healthcare and education, up to 52 weeks of paternal leave that parents can share, child allowance up to age 18 and a great transportation system, roads and bike lanes.
All of these great perks come at a cost, both in taxes and also in average cost for everything, though. Taxes in Denmark can be up to 55% although it's usually lower than that. The high cost of things might not be a problem if you have a Danish wage but for tourists is not ideal.
Before visiting this country I thought Australia was expensive but Denmark definitely beats it in some areas! However, I'm here to help you and with this guide, you'll hopefully be able to explore the beautiful country and its capital on a budget!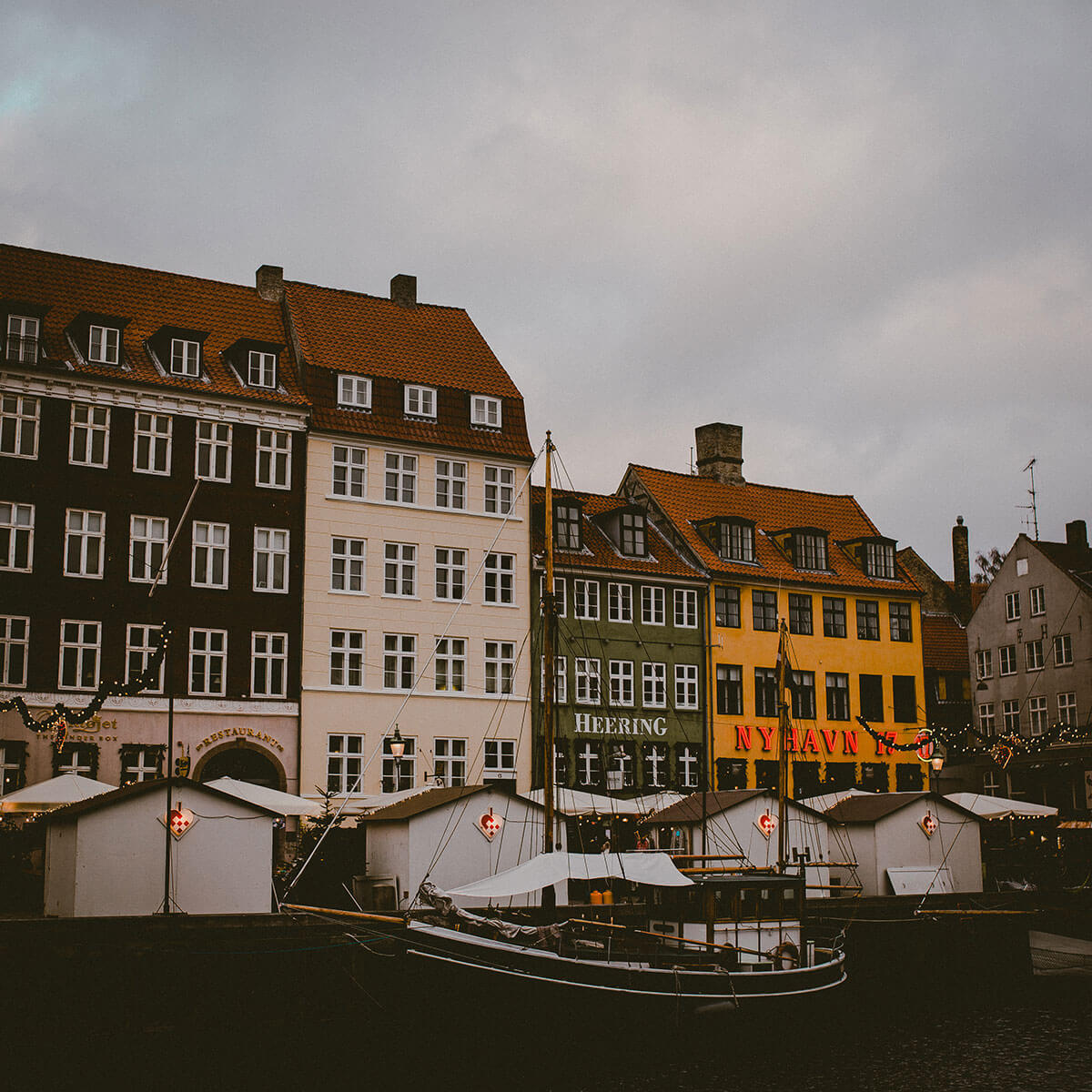 How to get to Copenhagen
Depending on where you are, the quickest and cheapest way to get to Copenhagen may vary. For me, because I was starting from Italy, the best choice was by plane. In fact, my flight from Rome to Copenhagen was only 9€ thanks to Ryanair. They often have great deals or just days where flights are incredibly cheap so being flexible will work to your advantage. In addition to flexibility, travelling light is key. I only had a small carry on bag with me therefore I didn't need to buy anything extra.
There is also the possibility of getting there by bus but the journey would be extremely long and way more expensive than a flight (although it may change based on where you leave from).
Best time to go to Copenhagen
Copenhagen experiences an oceanic climate and due to it being relatively close to the North Pole, winters tend to be long, cold, windy, wet and usually cloudy. The sun also tends to rise at around 8.30 am and set before 4 pm
Summers are pretty pleasent with an average temperature of 22-23 C and offer a lot more sunlight due to the sun rising at 4:30 am and setting at 10 pm!
I went there at the end of November and during the day the temperature wasn't too bad but it would definitely drop after the sun disappeared. It was also often windy and grey but, luckily, not very wet.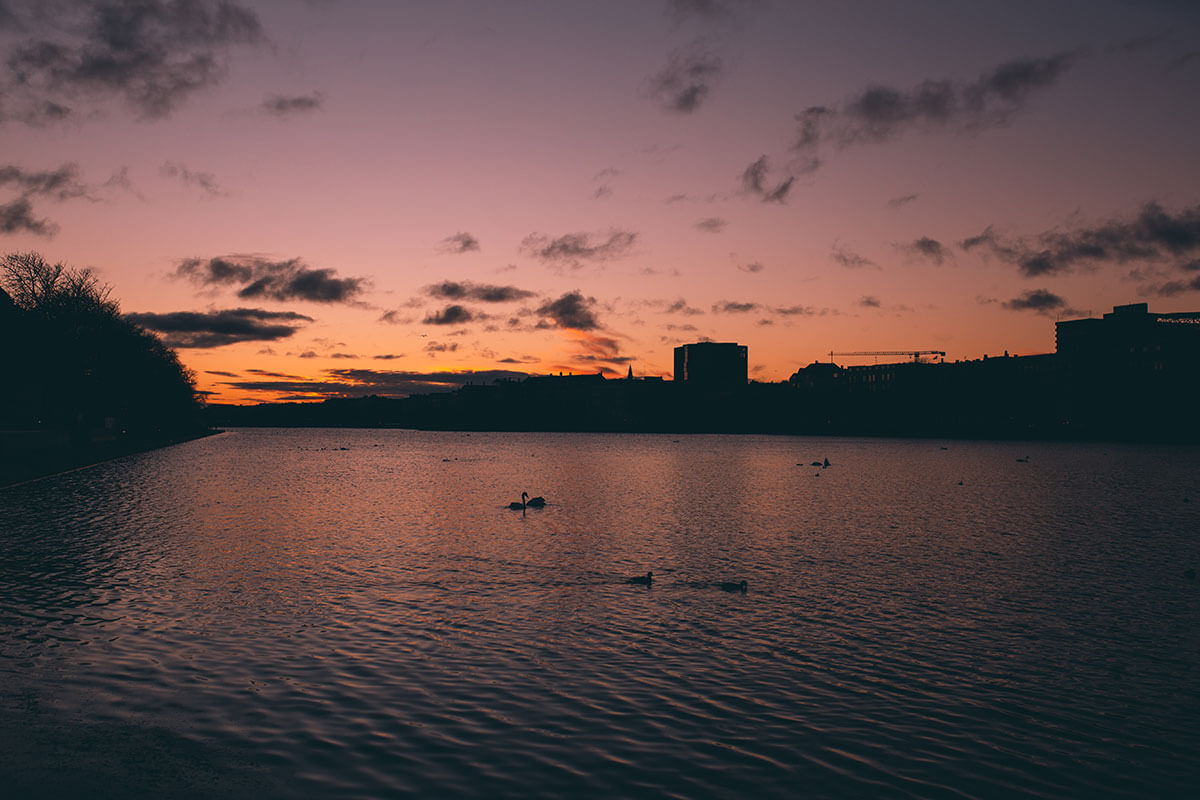 Also, because it was close to Christmas time, the entire city was filled with lights, Christmas markets, trees, decorations and truly beautiful holiday energy which I loved.
How to move around Copenhagen
Bicycle
Copenhagen is the capital of bicycles! I was soooo amazed at the number of people using them to go everywhere and at how efficient and bike-safe the whole city was. I already knew that, but seeing it live was very different.
What I also enjoyed was that many bikes had a big compartment on the front to carry kids, your animals or groceries.
Personally, I think that biking in this city at least once is a must. The easiest way to rent a bike in Copenhagen is through services like Lime or Donkey ride.
I used Lime simply because they offer a 1-month trial for their Lime Prime membership which entitles you to:
Unlimited free unlocks
25% off each ride
You can reserve a bike for up to 30 minutes in advance for free
By doing this I was able to bike around the city without worrying about where to leave the bike and at a cheaper rate!
Public transport in Copenhagen
Copenhagen has a great public transport system which can literally take you anywhere. It is a bit pricier than other cities like Milan or Rome but it's still very affordable.
I mostly used the metro but buses are also very frequent. You can buy the ticket at the vending machine in the metro stations, by cash on the bus or by using the DOT Tickets app. It's available in English and makes the ticket buying process very easy and straightforward. The duration of the ticket varies based on how far you are going.
If you don't want to buy single tickets, you can get a City Pass that includes unlimited trips on public transport for 24 hours up to 120 hours.
Another option would be the Copenhagen Card. It gives unlimited public transport, free admission to more than 80 attractions and museums and discounts on restaurants and shops. You can buy it for a minimum of 24 hours to a max of 120.
How to get from Copenhagen airport to the city centre
Getting from Copenhagen airport to the city centre is extremely easy! The metro is located at Terminal 3, the stop is called Lufthavnen and the ticket costs 36 DKK which is roughly 4.80€. Depending on where you need to get to, you may or may not have to change trains.
If you arrive at Terminal 1, you can get a free shuttle bus that will take you to Terminal 3 while from Terminal 2 it's a quick walk.
The train is a great solution if you need to get to Copenhagen Central station. The ticket price is 36 DKK and the station is still at Terminal 3.
You can also catch a bus or a taxi but I wouldn't do so unless you really need to get to a less connected place.
Best place to stay in Copenhagen
In Copenhagen, there's a good amount of choice when it comes to accommodation. Hostels are fairly present but some of them might charge you for the linen.
My original plan was to do Couchsurfing for them the whole time that I was there because I love doing it and it can save you a lot. However, the first host I was supposed to be staying with got COVID so I ended up getting a hostel.
The hostel I chose was the Generator which is very central and close to most of the attractions in the city. I booked it through Agoda and paid 70€ for 3 nights. The average price per night for a hostel in Copenhagen is around 20 Euros so it was okay.
It didn't have a kitchen but the atmosphere was great and I even got a room upgrade! Furthermore, if you want to buy some Copenhagen magnets for cheap, they sell some at the cheapest price I have found in the city.
The next 4 nights I spent them doing Couchsurfing. I was staying with a lovely couple in a house overlooking the lake and it was beautiful. I was allowed to come and go as I wanted and they let me use the kitchen and laundry. They taught me a lot about Danish culture and had lots of interesting conversations. By doing this I not only saved a lot of money but I also gained many great memories.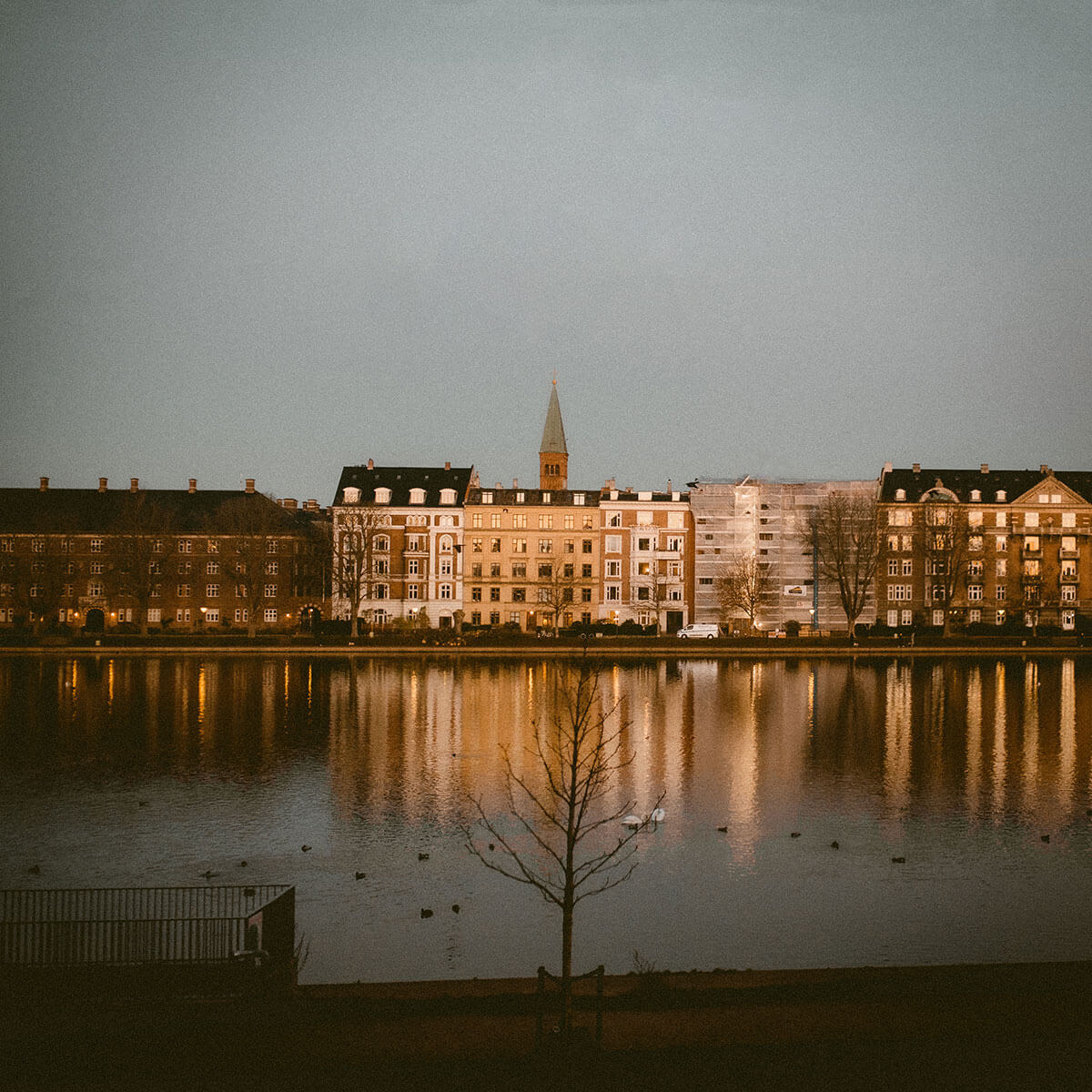 Best and cheapest places to eat in Copenhagen
The food scene in Copenhagen is very diverse and tasty. You can find international cuisines like Thai, Indian, Chinese, Italian and also lots of restaurants that serve local food. Christmas markets are great for this!
Hot dogs seem to be extremely popular in Copenhagen and you can find countless stalls that sell them. If you are vegetarian or vegan though, the only one I have found is called DØP. I tried it and it was average but still nice.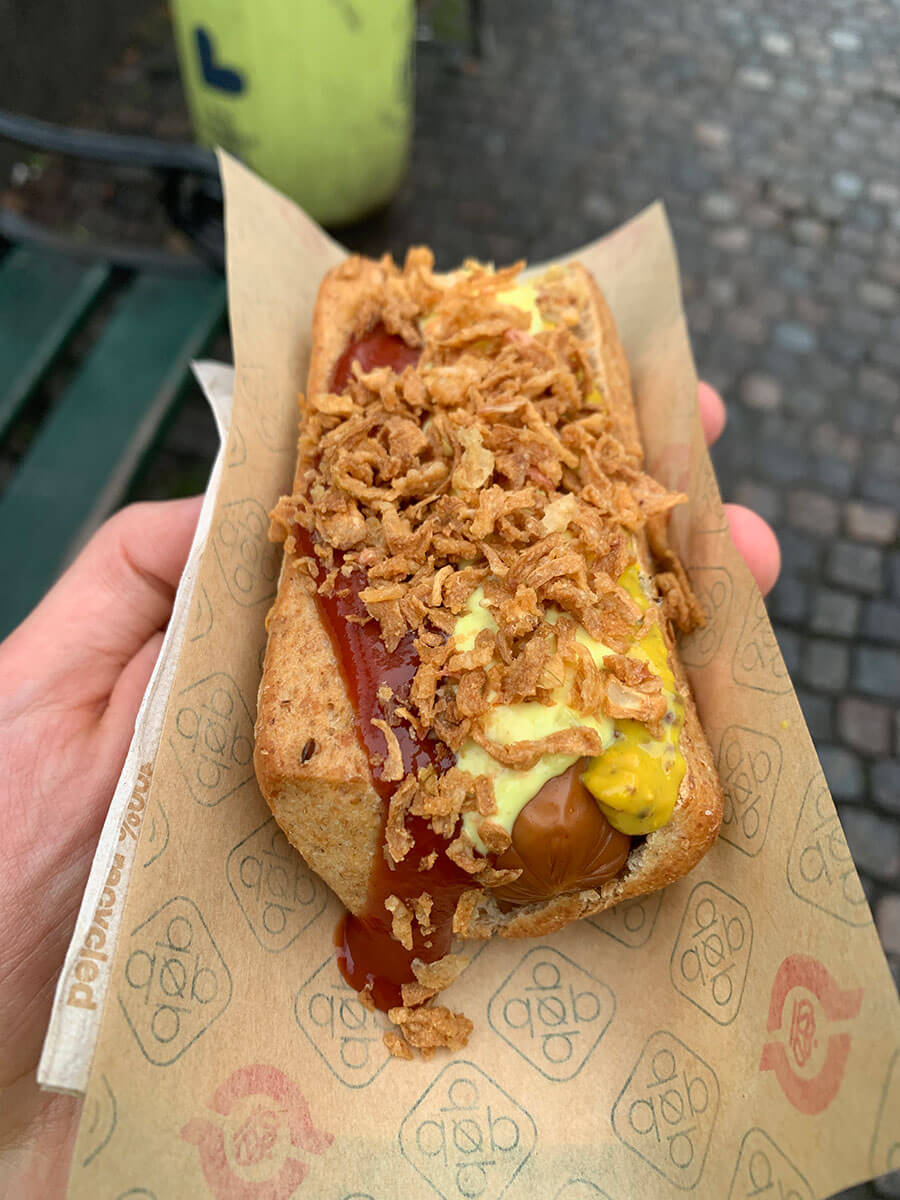 Near the Generator hostel, there's a delicious sandwiche places, Dællekatessen, and they have some good veggie options.
Momo Wok Box is sooo good if you want a tasty, spicy and warm box of noodles. They have a standard meal menu (more expensive) or you can build your own box. I went there quite a few times and always enjoyed it.
Beijing is a Chinese restaurant that also offers some very affordable takeaway boxes and it's close to Momo. I didn't try it because it was cash only.
If you want to try some of the endless Danish sweets, stop by Lagkagehuset. It's a chain of bakeries with so much sweet and savoury food to eat that it won't be easy to pick one!
It's worth mentioning that, for me, prices were a bit higher than what I usually spend but it was to be expected. However, these were some of the cheapest places I had found and the average price for their food was around 5-7€.
To save more money on food while also doing something good then download the app Too Good To Go. It was created in Denmark and it's used by a lot of restaurants and cafes around the city. Venues that might have some leftover food will make it available on the app as a box and you can buy it at prices between 3 to 7€. You can't choose what you'll get but rest assured that it will fill you up! Plus, you are contributing to reducing food waste.
When it comes to buying snacks, you can get them from the many supermarkets chains like Aldi, Lidl, Netto or from Normal or Tiger. These last two sell a wide variety of items at veeery affordable prices.
Best and free activities to do in Copenhagen
Copenhagen does offer plenty of things to do but doing them on a budget can be, at times, tricky.
If you purchase the Copenhagen Card you will then gain access to over 80 attractions for free. This is a great option if you know what you want to do or want the freedom to do lots of activities in a short amount of time. The 24 hours card starts at 57€ which is affordable but I have some doubts about it. Mostly because, when I used similar cards in the past, I didn't manage to use them to their full potential (maybe having a travel plan might help).
These are the free activities that I did and truly enjoyed in Copenhagen:
Walking
Walk, walk and more walking! This city is not only bike-friendly but also pedestrian-friendly. Being mostly flat makes it very easy and enjoyable to explore it by foot. You can go from very big and busy roads to tiny and narrow ones from which you can take a look at the beautifully decorated Danish homes. I ended up walking an average of 15-20 thousand steps a day and it was a blast.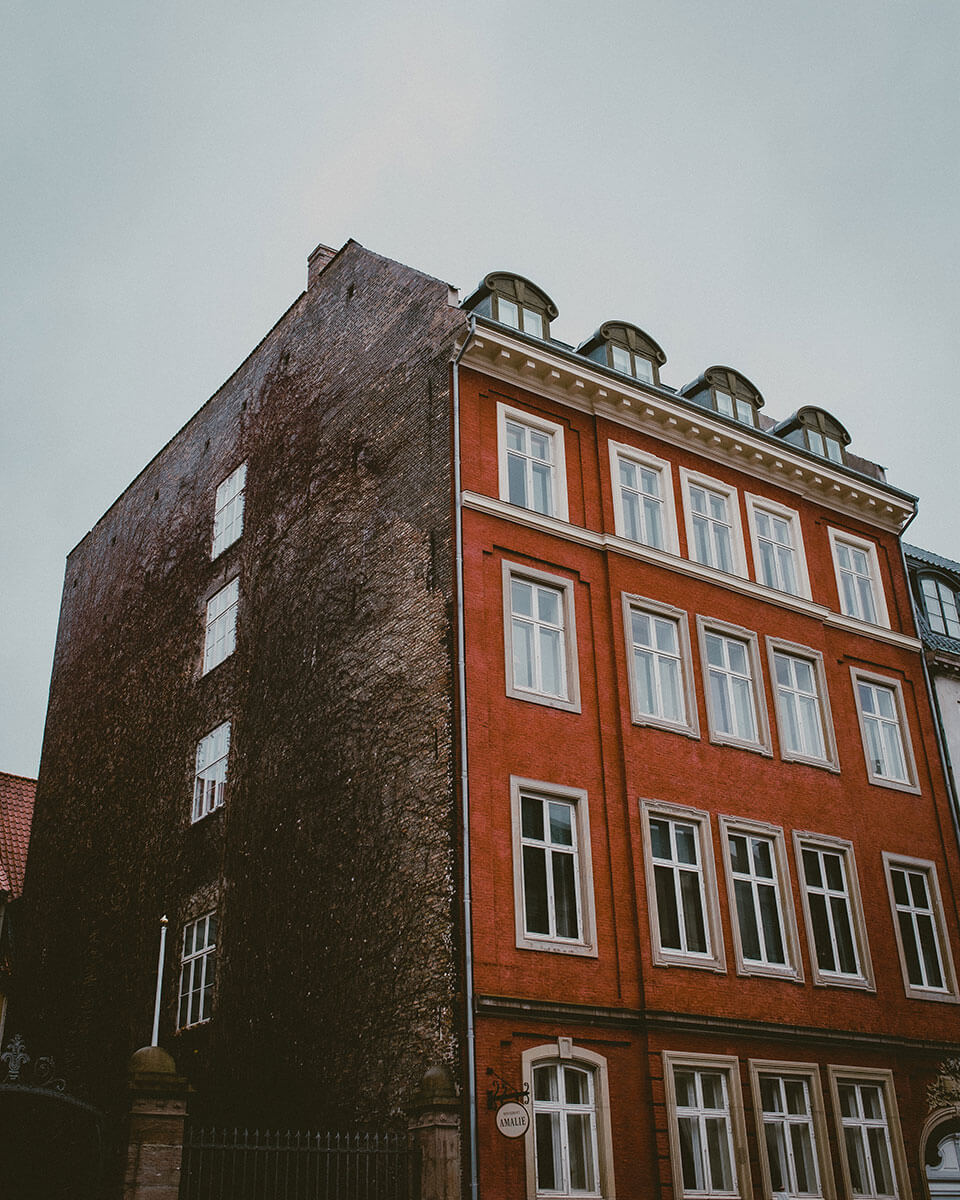 Changing the guards
Every day at 12 pm you can see the changing the guards ceremony at Amalienborg which is where the royal family lives. The full event happens from September to April when the royal family is at Amalienborg Palace while a limited one happens during the rest of the year.
The Little Mermaid
Probably one of the most famous landmarks of Copenhagen, this statue depicts a mermaid becoming human. It is based on the famous fairytale that was written by the Danish author Hans Christian Andersen.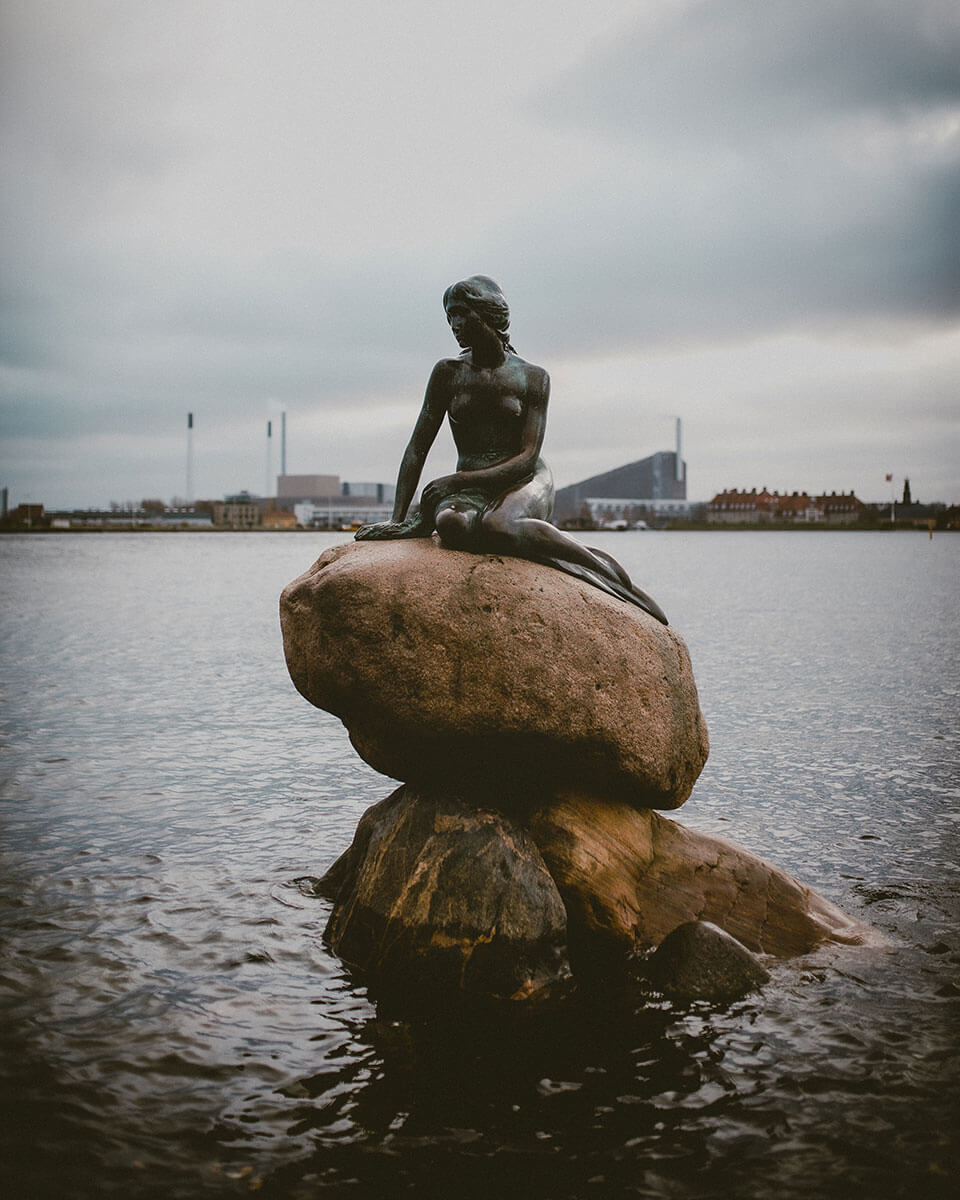 Frederick's Church
This church has the largest dome in Scandinavia and it's extremely close to Amalienborg. Visiting it is free and the dome is beautifully decorated so it's definitely worth a stop inside. Frederick's Church is open Monday to Thursday and Saturday from 10 am to 5 pm, on Friday and Sunday it is open from 12 pm to 5 pm.
Listen to a free classical concert at Trinitatis Kirke Church
This 17th-century church is located in the city centre and is part of a bigger complex that includes the Round Tower and the university library. The free concerts are usually played on Fridays and Wednesdays but check this calendar to confirm.
Frederiksberg Have
It is a fairly large park northwest of the city with lots of activities to enjoy. In winter there is also a free ice skating area right in front of the main entrance. This is also where the Copenhagen Zoo is located and there's a free viewpoint where you can see the elephants! Moreover, there is an early 18th-century palace that now houses the Royal Danish Military Academy.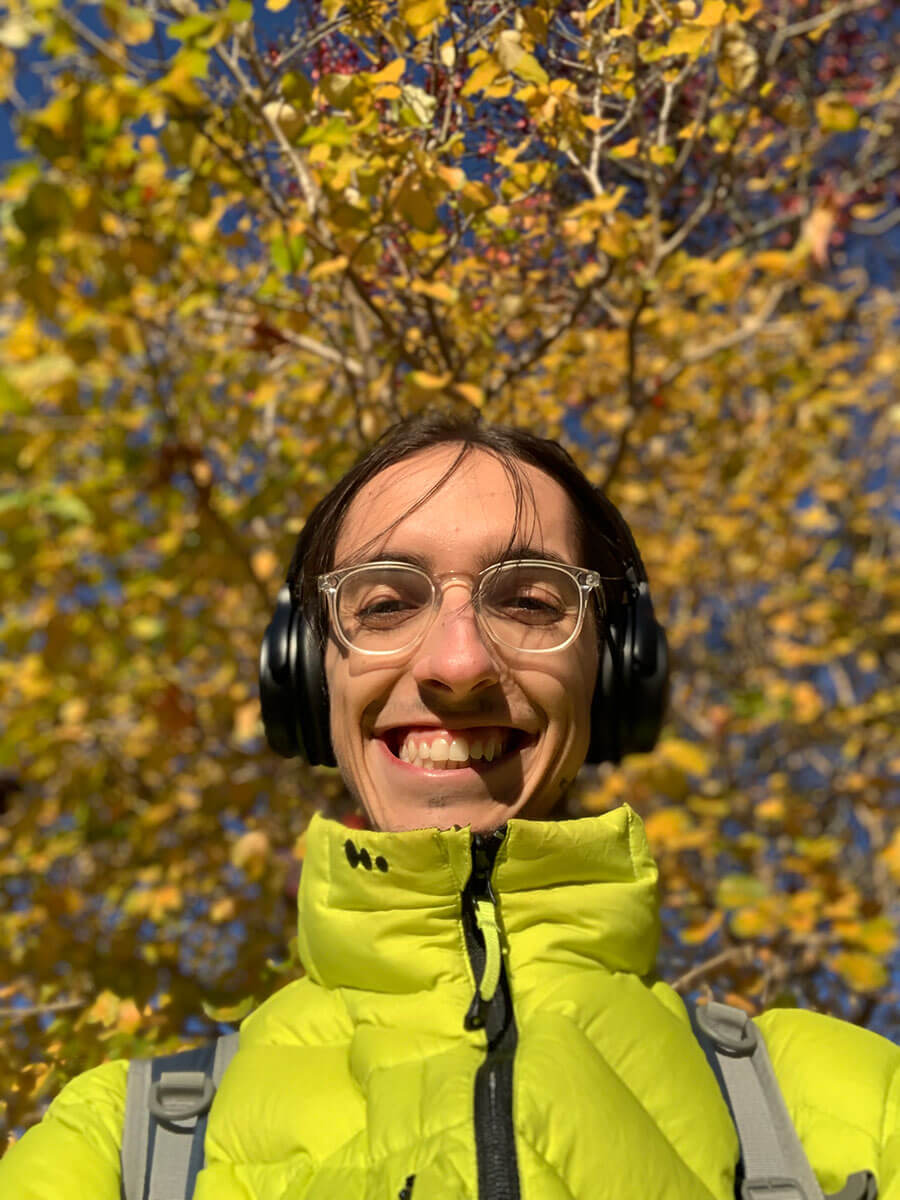 Visit the museums
If you enjoy visiting museums then Copenhagen has you covered! There are so many museums to explore and admire! Personally, I visited the Ny Carlsberg Glyptotek and literally spent at least 3 hours in it. If you go on a Tuesday, as I did, the admission is free! This museum houses Danish, Italian, French, Roman, Greek and Egyptian art and antiquity split across several levels. At the top, there's a free rooftop where you can get a beautiful view of the city, while inside there's a divine indoor garden.
The free town of Christiania
It is a popular intentional community as well as a sort of anarchist community. It's also famous among tourists and locals for its open cannabis trade, which is officially illegal in Denmark. I didn't manage to go and visit it but it would be a nice place to explore during the day, not so sure at night.
Jægersborg Dyrehave
This 1,000-acre forest park is famous for housing lots of wild deers. This forest is also a UNESCO World Heritage Sites List.
Go to Sweden for a day
Go to Malmo for a day! Although this town is in Sweden, it is only one hour from Copenhagen. You can catch a train to it for around 13€ one way and have a glimpse of the Swedish lifestyle!
Final thoughts
I hope that you found this Copenhagen travel guide on a budget useful and interesting! Personally, I will for sure visit this city again. Its beauty, energy, vibrant but also relaxed lifestyle made me feel at peace. It also offers so many more things to do and explore which I don't want to miss! Have you ever been to Copenhagen? Di you like it? Let me know in the comments!
Pin it for later!